There's nothing quite like the feeling of spending a day in Greater Fort Lauderdale. The blue skies. The tropical breeze. Not to mention the warm welcome from the melting pot of cultures you'll encounter.
President & CEO of Visit Lauderdale, Stacy Ritter recently spent the day with ABC's Good Morning America, exploring some must-see spots around town. 
This was their itinerary: perfect for you to replicate on your next Greater Fort Lauderdale adventure.
Hit Hollywood: East Coast Edition

With a stunning beach and a vibrant downtown, Hollywood is a fun and funky mix of retro Floridian architecture and modern hotel and restaurant concepts that'll help you live that tropical lifestyle — in style.
Brighten your day at the Downtown Hollywood Mural Project (DHMP). The largest walkable mural project in Greater Fort Lauderdale, DHMP features more than 30 curated contemporary outdoor murals fit for posing in front of at key locations in the heart of Downtown Hollywood. "Turtle" (2016) by worldwide mural artist Ernesto Maranje is one work that'll have you stopping in your tracks. In addition to the many galleries, restaurants, cafes and shops, the murals enhance and enrich the existing cultural fabric of the community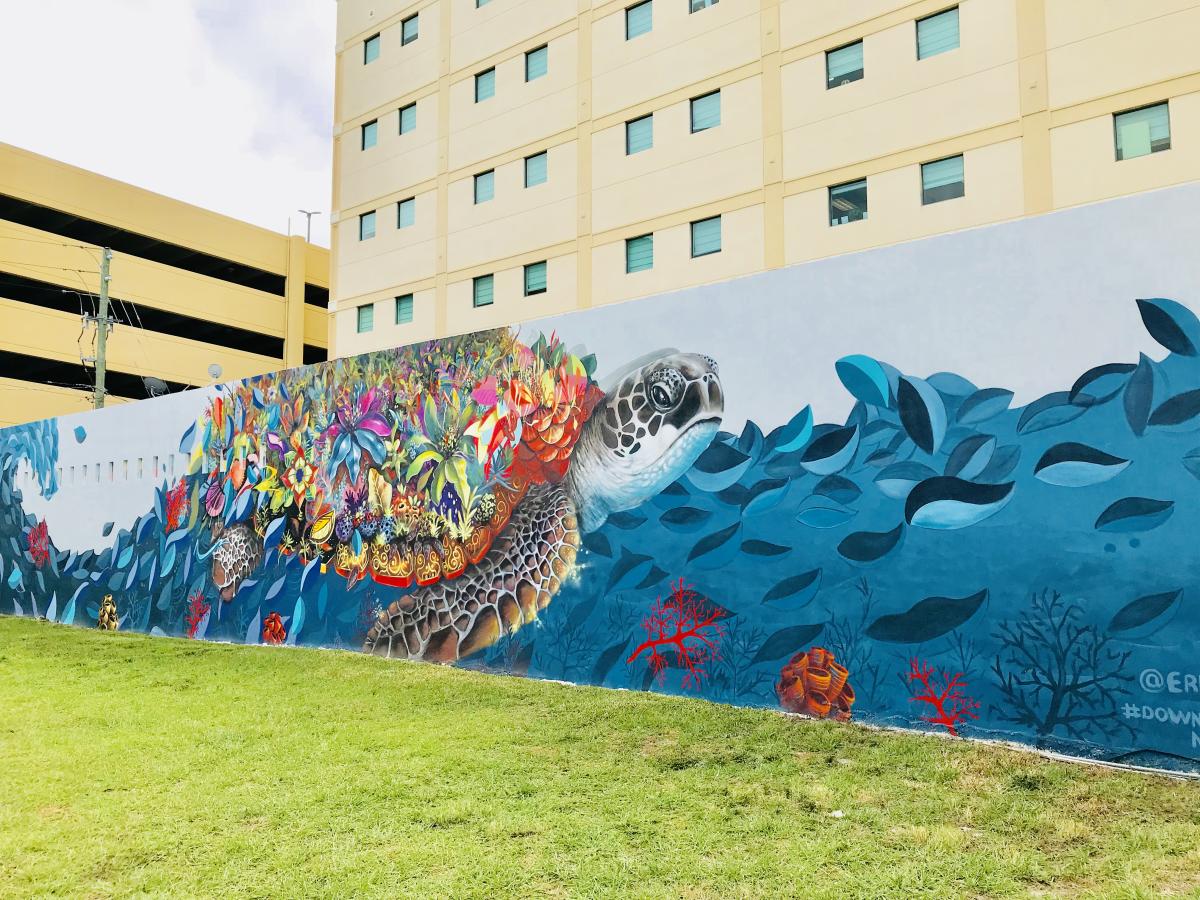 Another great spot is the Hollywood Beach Broadwalk. Talk about great views - one of Stacy's faves! Stroll along this 2.5 mile pedestrian promenade that stretches all the way from Sheridan Blvd. to Hollywood North Beach Park, or maybe take the day on wheels by renting a bike. A beach day isn't complete without a cool treat! Stop by one of the ice cream shops or the many outdoor cafes along the coast. Enjoy the views from this tropical paradise!
Interact with Mermaids at Wreck Bar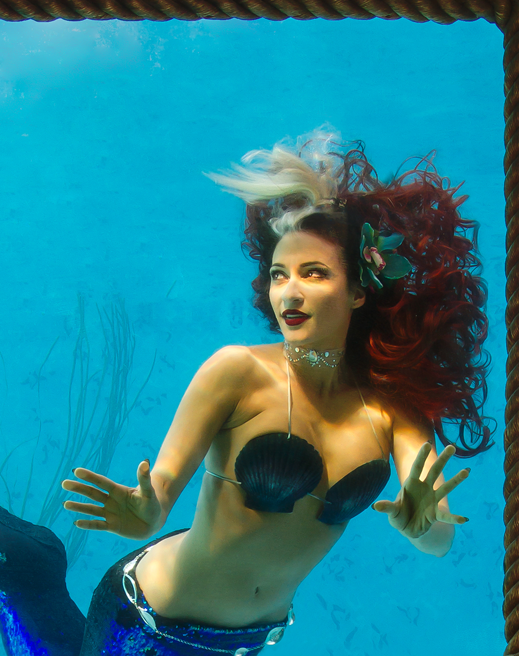 Bet you never thought you'd get up, close and personal with a live mermaid! B Ocean Resort Fort Lauderdale provides an unforgettable experience you'll be talking about for years ahead. Its Wreck Bar has been a landmark attraction for sea-lovers since the 1950s. 
As you dine and drink tiki-inspired cocktails, you'll have a front-row seat to the Coral Reef Mermaid Show. Watch mermaids swim and interact with you through a massive glass wall with porthole views! This show is family-friendly and educational; learn all about ocean conservation in what is sure to be a fun, memorable time for everyone.
Take the Water Taxi to 15th Street Fisheries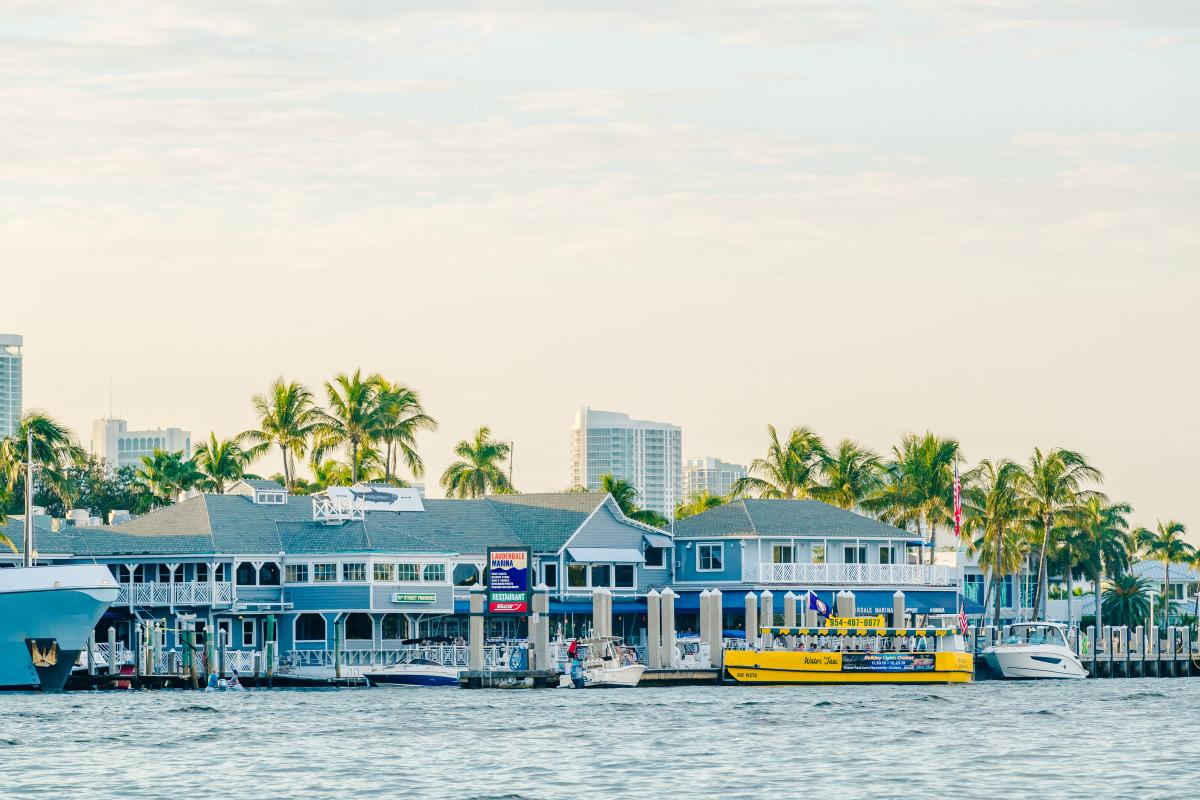 Why walk when you can travel by boat? Fort Lauderdale is known as the "Venice of America" because of its many beautiful waterways, and the Water Taxi is your best ride for all the scenic sights. Hop on for a narrated excursion that'll teach you about the mansions, yachts and historic parts you'll see along the way. Just kick back, relax, and go with the flow.
Arrive at 15th Street Fisheries to dock and dine! Specializing in the freshest seafood served in the most creative ways, 15th Street Fisheries has earned its position as one of the best-loved restaurants on the eastern seaboard. Take in a gorgeous view of the historic Lauderdale Marina as you enjoy your seafood salad and conch fritters, Stacy's go-to. It doesn't get more "Fort Lauderdale" than this waterfront meal!
Greater Fort Lauderdale is a destination for everyone under the sun, so get to it! Adventure is calling, and it's yours for the taking. One step at a time, you can uncover a new side of paradise.