Stop stressing over supply chain shortages and score one-of-a-kind gifts for your friends and family this year while shopping in person at unique locations throughout Greater Fort Lauderdale, all while enjoying a warm-weather getaway complete with tropical holiday lights and celebrations. 
Give them a taste of Florida's finest in the form of handcrafted jewelry, resort wear, original art or even certificates for future hotel stays and experiences at some of the top attractions in Greater Fort Lauderdale. From mom-and-pop shops and hot local designers to sleek hotel gift stores and family-friendly attractions, here are some of the best spots to find unique, Florida-style holiday gifts this season. 
Resort Gift Shops
The second you step into the tropical, Jimmy Buffett-inspired Margaritaville Hollywood Beach Resort, you'll instantly be on island time. Besides being a vacation spot, the resort is a great shopping destination. Find gifts for your favorite Parrotheads at the Live Life Like A Song store, where there's everything from tropical home décor to Florida-themed, custom-crafted jewelry with pink conch pearls and gold flamingos. Plus, apparel for men, women, and kids, along with fun accessories.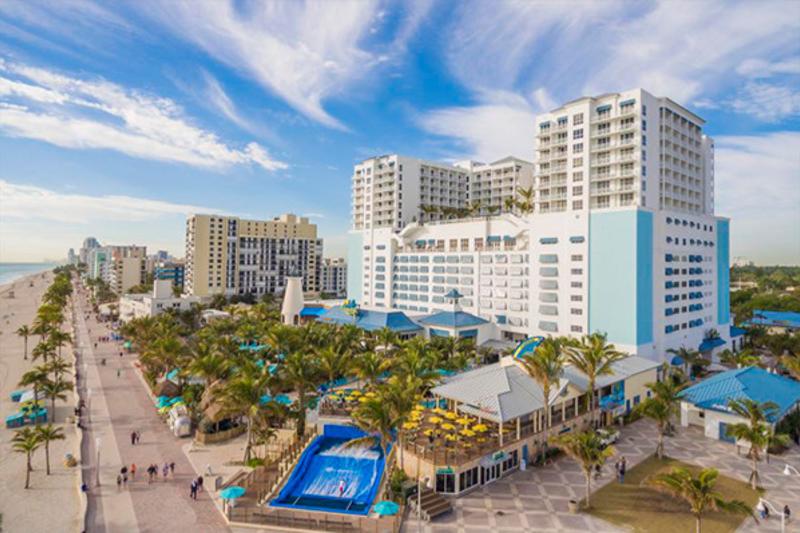 For the ultimate resort shopping experience, shop 'til you drop at The Shoppes at the Guitar Hotel at Seminole Hard Rock Hotel & Casino in Hollywood. The Hard Rock Store here includes items from the Guitar Hotel Collection, as well as traditional Hard Rock merch. With over 20,000-square-feet of boutique space and retailers like Psycho Bunny, Lux, Wentworth Gallery, and Aubi & Ramsa, you'll leave with bags upon bags full of gifts for family and friends.  
Known for its upscale, oceanfront bistro 3030 Ocean Restaurant and lagoon-style outdoor pool, Fort Lauderdale Marriott Harbor Beach Resort & Spa is both a vacation and shopping spot. Surprise a friend or family member with stylish beach attire or a bathing suit from the gift shop, or a gift card or credit for a special spa day followed by a barefoot, four-course dinner on the beach at sunset. 
Family Fun Shopping 
Spend the day out west in Davie at Flamingo Gardens, a 60-acre botanical garden and Everglades wildlife sanctuary that's home to the largest collection of native Florida wildlife. Spot alligators, bobcats, eagles, panthers, peacocks, and the namesake flamingos while strolling around one of the oldest botanical gardens in South Florida. While here, do some holiday shopping at the attraction's gift shop, which features something for everyone, from flamingo-themed novelty items, including wine glasses and pillows for adults, to books, puzzles, and stuffed animals for kids. Plus, score some animal-themed jewelry, wall art, home decor, and apparel, including jackets and T-shirts. 
A snapshot of historic South Florida, the oceanfront Bonnet House Museum & Gardens in Fort Lauderdale was initially a wedding gift for early settler Hugh Taylor Birch's daughter and her husband, Chicago artist Frederic Clay Bartlett in the 1920s. Set on a barrier island, the former winter retreat is on the National Register of Historic Places, featuring art and murals from Bartlett and his second wife, Evelyn, plus one of the most impressive orchid collections in the country. You can purchase orchid plants at the museum shop or find one-of-a-kind items at the wonderfully curated selection of gifts including arts and crafts, clothing, scarves, jewelry, and whimsical collectibles.                  
Treasures at Local Shops & Markets
From trendy clothes to vintage and the latest vinyl, Greater Fort Lauderdale's locally-owned shops offer unique finds sure to endear you to your gift recipients. 
The Wander Shop in Oakland Park stocks a mix of boho-chic clothing and hats, as well as accessories that make for great stocking stuffers. Think small-batch soy candles, coastal-themed sage sticks, and rip-proof patterned totes perfect for a day at the beach. Owner Marisa Folz first launched The Wander Shop as a pop-up in tents until running her boutique out of a classic 1963 Airstream Overlander and eventually opening up a brick-and-mortar location in Flagler Village before moving to nearby Oakland Park. 
South Florida designer Alexandra Grief started crafting custom swimwear out of her Fort Lauderdale apartment in 2009 until she garnered enough of a dedicated following to launch her second-floor showroom, Montce, in Flagler Village. Her fit-focused swimwear and accessories make perfect gifts for fashion-focused friends. Her designs, now worn by celebs like J-Lo and Kendall Jenner, take on vintage touches with bustier tops and high-rise bottoms in ribbed, crocheted, and gingham fabric. Accessories include jewelry, sunglasses, butterfly clips, and hair scrunchies, to name a few.
For the music lovers in your life, select from vintage used albums or the latest vinyl releases at Radio-Active Records in Fort Lauderdale, offering every genre from electronic to hip-hop to jazz and rock, as well as shop-branded accessories like T-shirts and mugs.
Don't miss the area's many thrift stores and markets, like the weekly Las Olas Oceanside Park Market filled with unique finds, including handmade jewelry, original art, local produce, and more.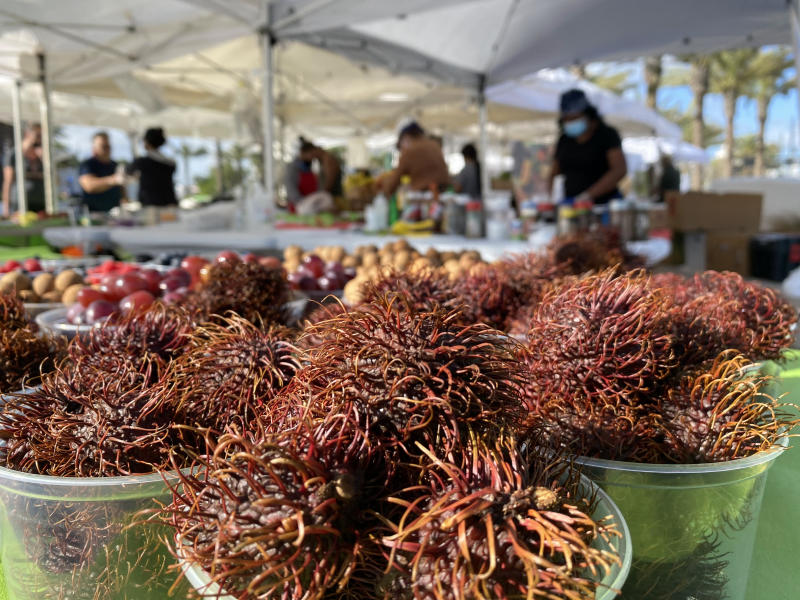 With so many unique gifts found at our local boutiques, resort gift shops, and family attractions, you are sure to win holiday gift-giving this year.