Plantation may be known as a suburb situated to the west of downtown Fort Lauderdale, but thanks to a recent multi-million dollar project, the city is becoming a destination that can stand on its own. Enter the brand-new Plantation Walk, a mixed-use hub of restaurants, shops, commercial offices, and even a sleek residential building called The Rise. 
Along with Plantation Walk's arrival comes so many new and exciting things to do in Plantation, Florida. Here are a handful of the noteworthy parks, museums, and restaurants in Plantation to check out this fall.
West Broward Bites
Tacocraft Taqueria & Tequila Bar 
The first restaurant to celebrate its grand opening at Plantation Walk this spring was the Mexican concept Tacocraft Taqueria & Tequila Bar. Already a South Florida staple with outposts in Fort Lauderdale, Lauderdale-by-the-sea, Coral Springs, and South Miami, this location is the largest of them all, boasting an indoor and outdoor bar, plus two patios that make for the perfect spot to sip margaritas and snack on an assortment of tacos.
Stack & Spade
Vegans, vegetarians, and the health-conscious can look forward to the opening of Stack & Spade, a plant-based, grab-and-go alternative to fast food. The franchise started in Minneapolis, Minnesota, and this fall, the brand is branching out with five locations coming to South Florida—including one at Plantation Walk—where you can order meatless and dairy-free burgers, fries, chick'n nuggets, shakes, and more. 
Frank Pepe Pizzeria Napoletana
Frank Pepe Pizzeria Napoletana has been perfecting the art of pizza making for almost a century. With roots in New Haven, Connecticut, and a presence throughout the Northeast, the Italian restaurant is bringing its first shop south of Virginia to none other than Plantation. Get excited to cut into one of these cheesy, coal-fired pies when the pizzeria celebrates its highly anticipated grand opening at Plantation Walk.
Borsalino Coffee Bar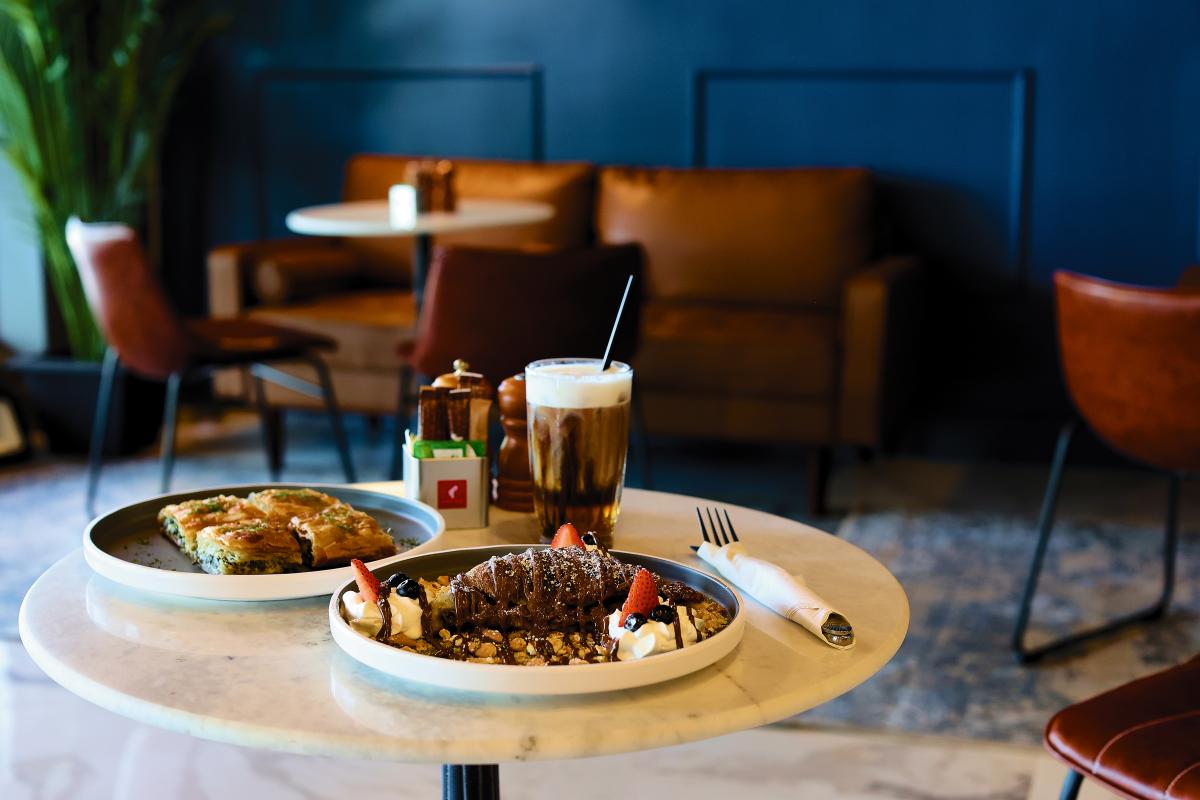 Borsalino Coffee Bar will make you feel like you've traveled to a chic European cafe as you sip espresso and snack on a croissant sandwich. The coffee shop and kitchen—which also has locations in Miami, Miami Shores, and Fort Lauderdale—opened its fourth cafe in late July inside Plantation's Market on University plaza, where you can order breakfast, lunch, brunch, and house-made blends. 
Just Spoons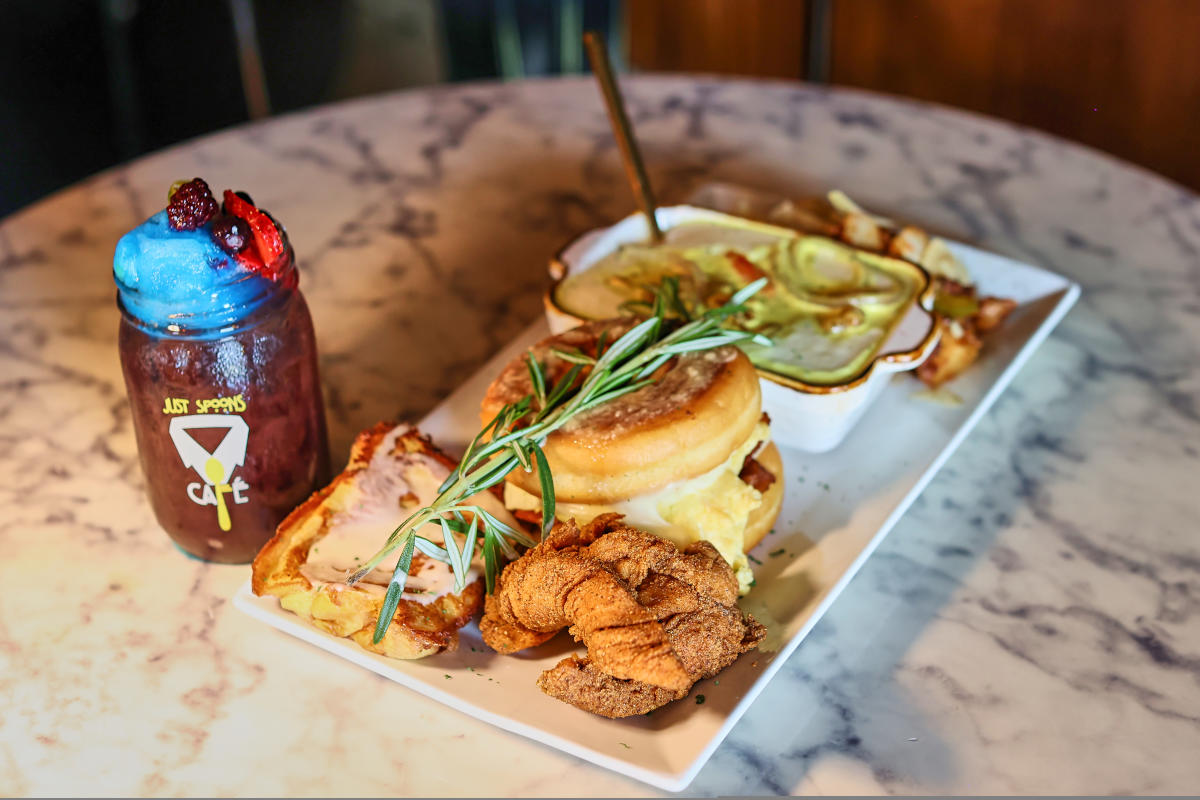 Not long after opening its doors in 2019, Just Spoons became a local staple beloved for its twists on classic comfort foods. Chef and owner Dwight Bernard Witherspoon Jr. takes this signature approach to developing every dish. For example, the restaurant recently launched an all-day brunch menu on weekends that includes dishes combining everything from French toast with fried chicken to curry shrimp with grits.
Kaluz, Plantation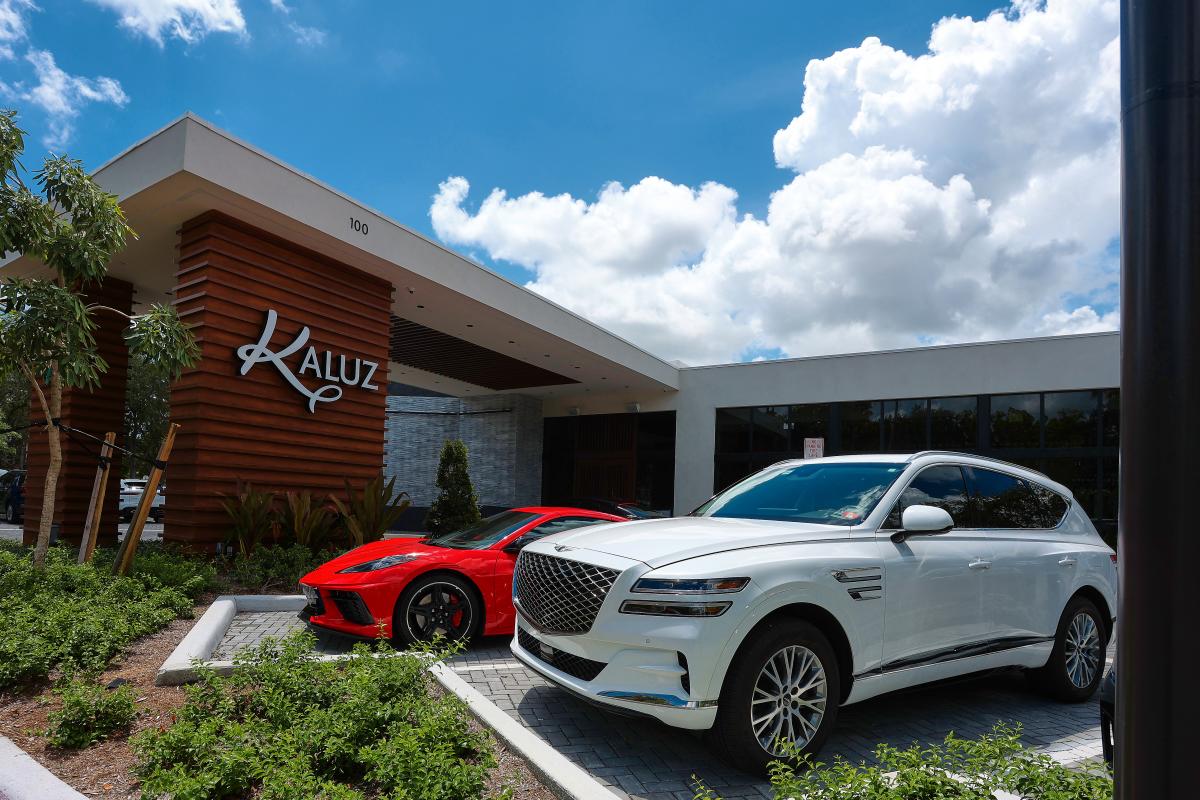 Kaluz has been a crowd-pleaser set along the Intracoastal Waterway in Fort Lauderdale for almost a decade, and now, the restaurant has opened a third location at Plantation Walk. Debuting in late June, Kaluz, Plantation is an ideal date-night spot with an upscale environment and delectable dishes, like the Chilean Sea Bass and the Fire Grilled Artichokes.
Parlour Vegan Bakery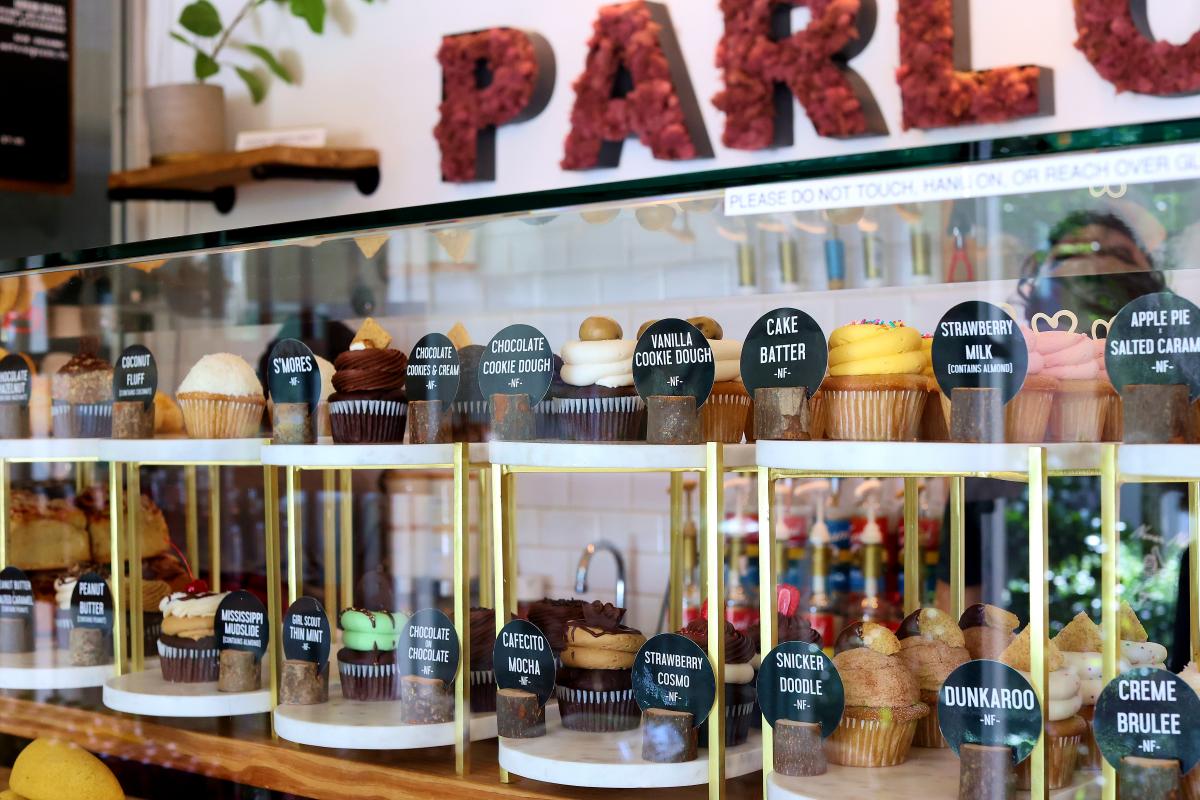 While Parlour Vegan Bakery isn't new, it's certainly noteworthy. If you thought desserts and pastries were synonymous with butter and milk, think again. Parlour Vegan Bakery, located in The Shops at One Plantation, has mastered plant-based baking with nearly a decade under their belts, serving up everything from cupcakes, to donuts, to cookies, to pastelitos, to meatless empanadas.  
Alfresco Fun 
Heritage Park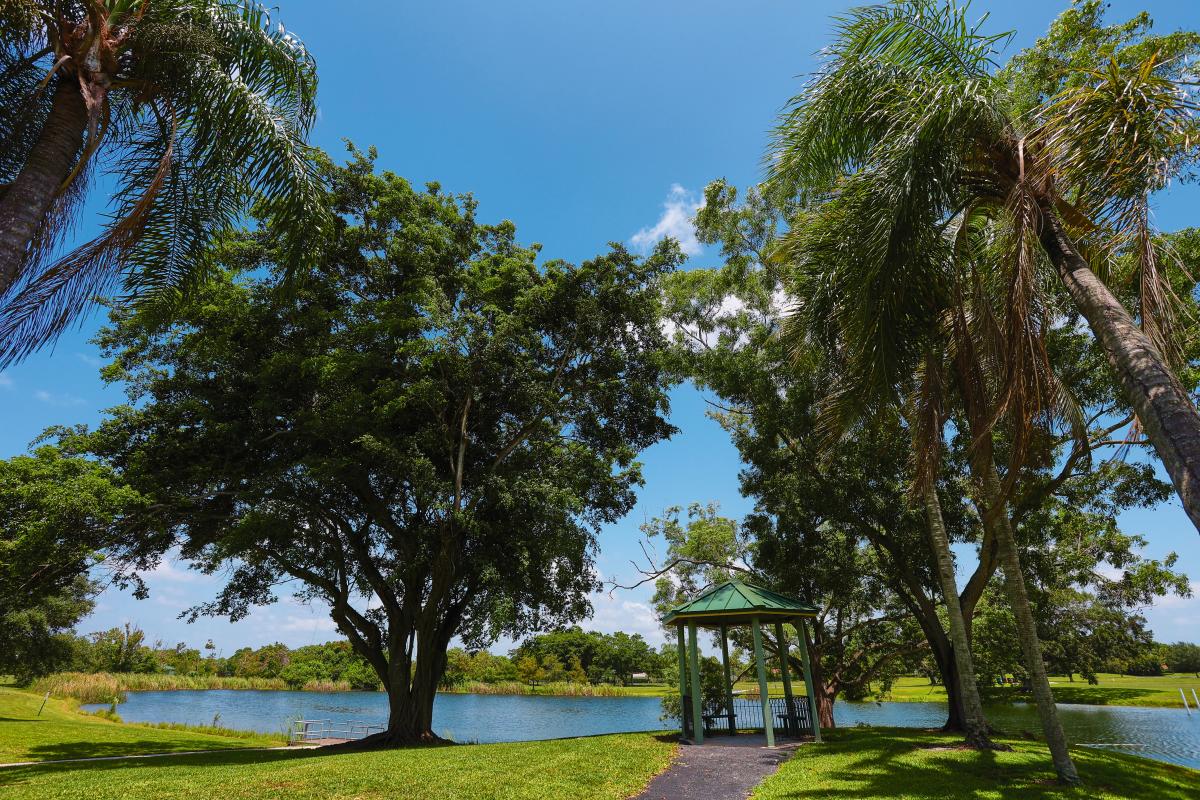 While northern states prepare for the cold weather ahead, temperatures in Greater Fort Lauderdale, Florida, are almost always ideal for year-round outdoor activities. Partake in everything from bike riding, to picnicking, to fishing, to disc golfing at Heritage Park, where you'll find tranquil, tropical trails that weave through nearly 90-acres of nature. It's no wonder Heritage Park is repeatedly recognized as one of the best parks in Broward County. 
Creative Kids 
Young at Art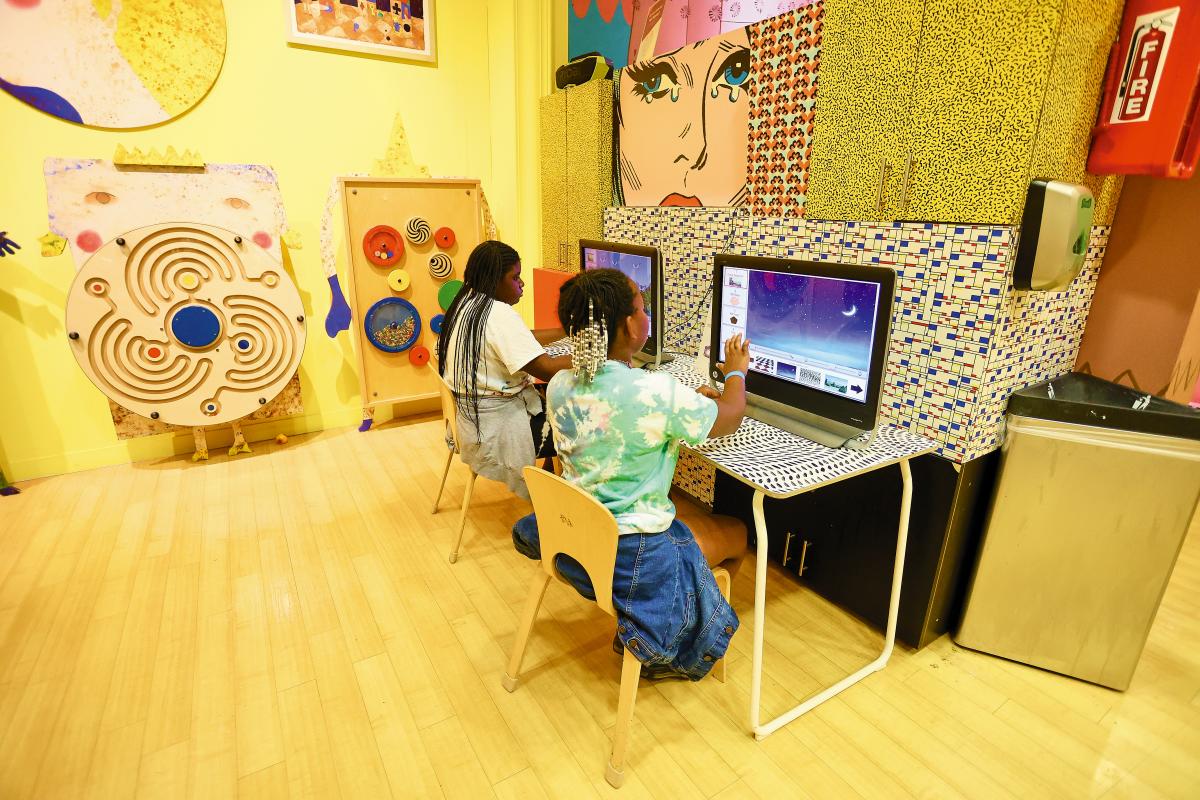 The Young at Art Museum has been a South Florida staple for 35 years, but in 2021, the nonprofit picked up and moved its gallery space from Davie to a new location inside the Broward Mall in Plantation. There, shoppers stop by to explore the exhibitions and let kids of all ages express themselves through ongoing interactive art experiences.