The Roaring '20s are back, so it's no wonder that Greater Fort Lauderdale has fallen into a deep love affair with speakeasies! Popping up around town are hidden bars and sneaky hideaways, some only accessible if you know the secret code, featuring curated menus of handcrafted cocktails and culinary treats, and an intimate setting. While not every bar on this list is a speakeasy by definition, we love a Prohibition-inspired moment, and these bars fit the bill.
Hollywood
Sidecar Speakeasy
An addition to Hotsy-Totsy Bar & Grill in Hollywood is the Sidebar Speakeasy, an art deco-inspired bar that patrons need a code to enter. Inside, you'll feel transported to the Prohibition Era thanks to its coffered ceilings, rich wallpaper, imported chandeliers, and long wooden bar. The Sidebar only serves drinks, but you can sneak out to Hotsy-Totsy to scour its delightful menu of bites. To access the code, head to social media or call the bar ahead of time—but don't tell anyone!
Wilton Manors
Apt. 9F
There's no shortage of bars and restaurants on Wilton Drive in Wilton Manors, but you'll feel that you've stepped into a New York apartment when walking into Apt. 9F. And that's what the owners, Carol Moran and Nancy Goldwin, want; the couple designed it after their previous home in Washington Heights. So, grab a spot on one of the comfy couches (or pull up a chair to the dining table) and gaze at the artwork on the walls, all while sipping a handcrafted cocktail.
Fort Lauderdale
Unit B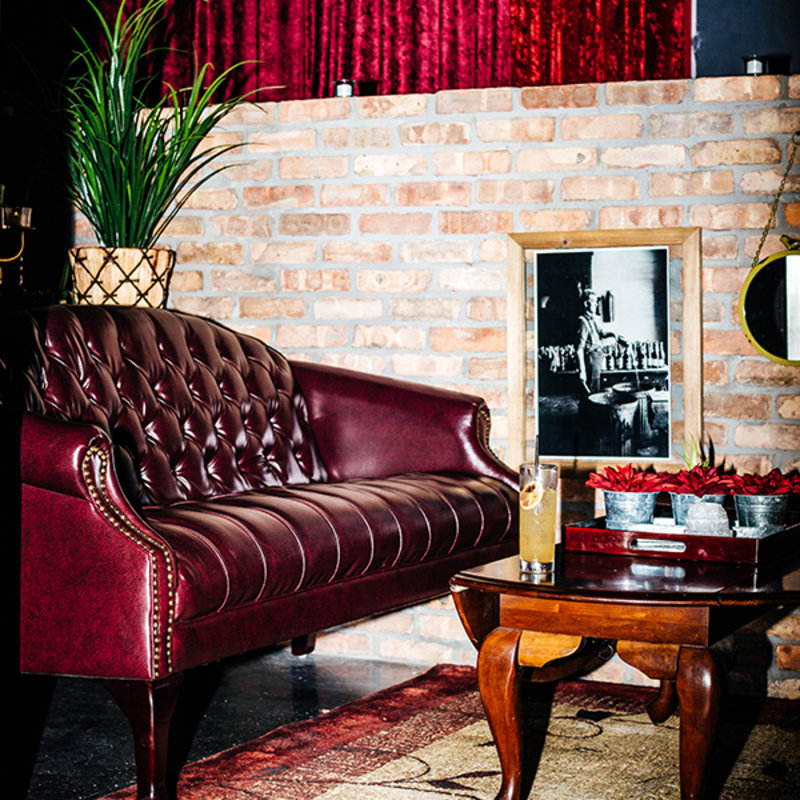 A craft beer bar may not scream "speakeasy," but that's the point, right? Tucked inside The Brass Tap in Fort Lauderdale, the secret Unit B is a tribute to yesteryear with vinyl nights, live jazz music, burlesque shows, and Prohibition-era cocktails that taste as good as they look. Guests need a special code to enter, shared on Unit B's website daily.
Rm. 901
You don't have to stay at the Hyatt Centric Las Olas to get into Rm. 901. However, you do need reservations! To enjoy your two-hour slot, come to the downtown Fort Lauderdale hotel, take the elevator to the ninth floor, and knock on room 901 to be let in. Inside, you'll find a small party room fit with oriental rugs, a wooden bar flanked by velvet bar stools, and visiting bartenders in residence making intriguing cocktails.
Mama Hank's Speakeasy + Kitchen
You'll have to literally shake hands to get into this Flagler Village speakeasy and restaurant in Fort Lauderdale —the knob on the front door to enter this reservations-only speakeasy is an extended brass hand. Departing from the typical "Great Gatsby" decor that so many speakeasies draw on, you'll find that Mama Hank's goes its own way with an Americana theme featuring stencil prints of buffalo, black leather seats, steak entrees, and a booming whiskey menu. 
Bodega Taqueria Y Tequila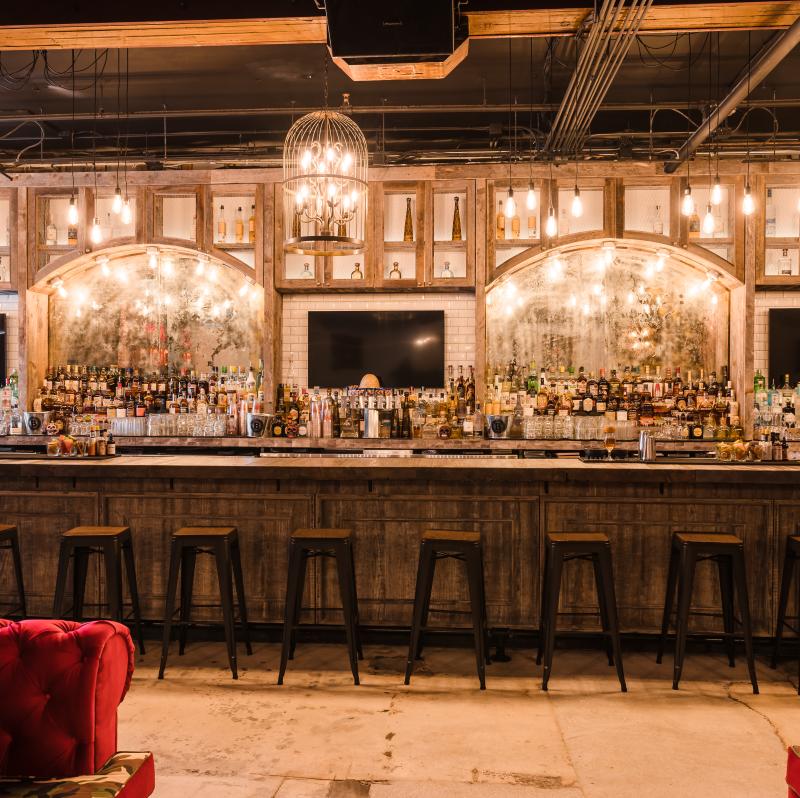 Come for the tacos, stay for the tequila-filled speakeasy. Originally a Miami hotspot, Bodega Taqueria Y Tequila, a Mexican street food joint, opened in Fort Lauderdale and kept the same premise of hiding a speakeasy on the property. What looks like a brick-and-mortar food truck spot quickly changes when you walk through the meat locker and into a 1,600-square-foot diamond in the rough with exposed ducts, velvet seating, shiplap walls, and birdcage chandeliers.
Apothecary 330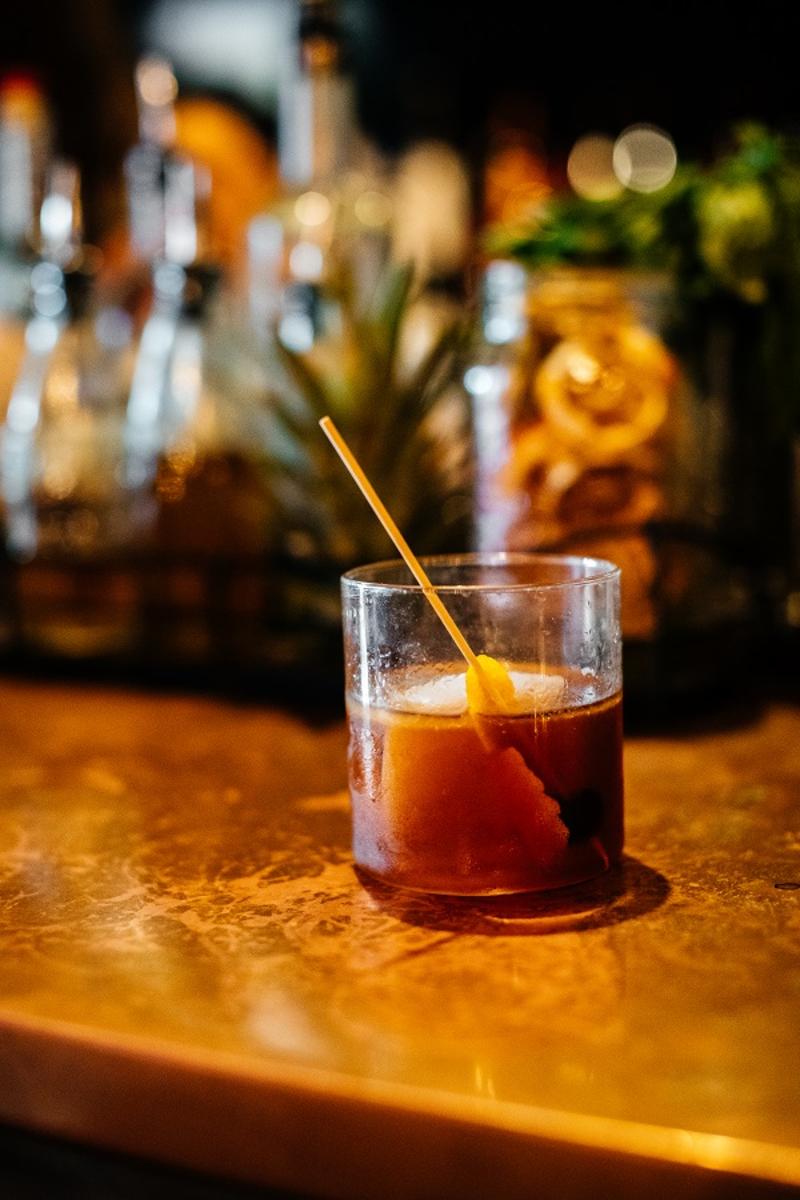 Enter through Pizza Craft on Himmarshee Street, walk to the back, and to your right, a dark entryway leads you to The Apothecary 330. The bar has tufted leather and velvet couches, exposed brick walls, crank phones, and a rolling floor-to-ceiling ladder over a library of liquors. You'll be in good hands here with the team of mixologists crafting elegant cocktails. With its proximity to the Broward Center for the Performing Arts, Apothecary 330 is the perfect place for a pre-show drink or a nightcap after being wowed by a live performance. 
Sidecar Speakeasy II
From the same minds that brought you the one inside Hotsy-Totsy, Sidecar Speakeasy II is behind an unmarked door neighboring Vinos on Las Olas in Fort Lauderdale. To get in, punch in the secret code. Inside, you'll see a similar scene to its sister in Hollywood and a menu of just cocktails, wine, and beer. The code is updated every Monday on the bar's Instagram account.
No Man's Land
In Fort Lauderdale's Victoria Park neighborhood, No Man's Land offers an elegant speakeasy-style experience fitted with a fortune-telling machine, chandeliers, gold curtains and mirrors, and tufted cerulean booth seats. Hungry? Order from a selection of small plates. The space is formerly known as Poke House (which continues to operate from the same locale but only for takeout/delivery as a ghost kitchen).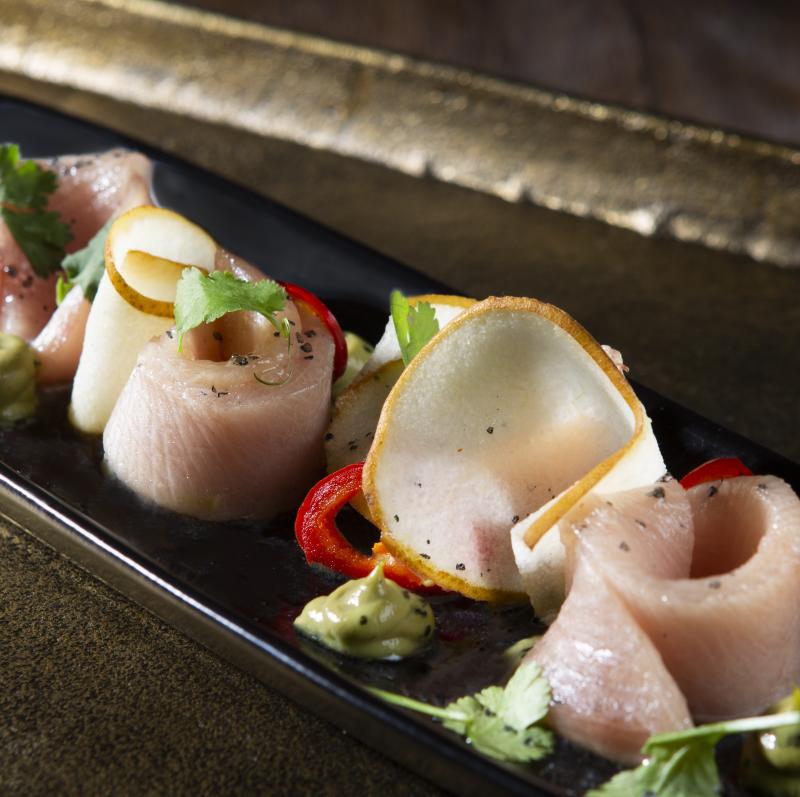 Roxanne's
For another speakeasy-style experience, party it up at Roxanne's Liquor Bar & Kitchen, nestled between a gym and a smoke shop on busy US-1 in Fort Lauderdale. Park in the back and enter through the front, where you'll find a large checker-floored space featuring a pool table and a bar serving one-of-a-kind cocktails like Federal High-Way, Purple Posse, and Pour Decision.