This year, Father's Day lands on the first day of summer, leading to an array of activities in Greater Fort Lauderdale both outdoors and inside. Whether your dad has tiny tots or grown adults in his brood, there's plenty of ways to spend the day to show him how much you appreciate him.
Hook, line, and sinker
If the smell of saltwater is how you and dad like to spend the day, then pack up your fishing gear and head out to the number of piers in Greater Fort Lauderdale. Anglins Fishing Pier in Lauderdale-By-The-Sea has the longest pier in the area, and the town is known for having live music on the streets as well as a row of colorful Adirondack chairs to relax in. In Pompano Beach, the new Fisher Family Pier (in the shape of a pompano fish!) is nestled in a buzzing strip of restaurants, a covered playground, and shops. Other great fishing piers can be found in Dania Beach and Deerfield Beach.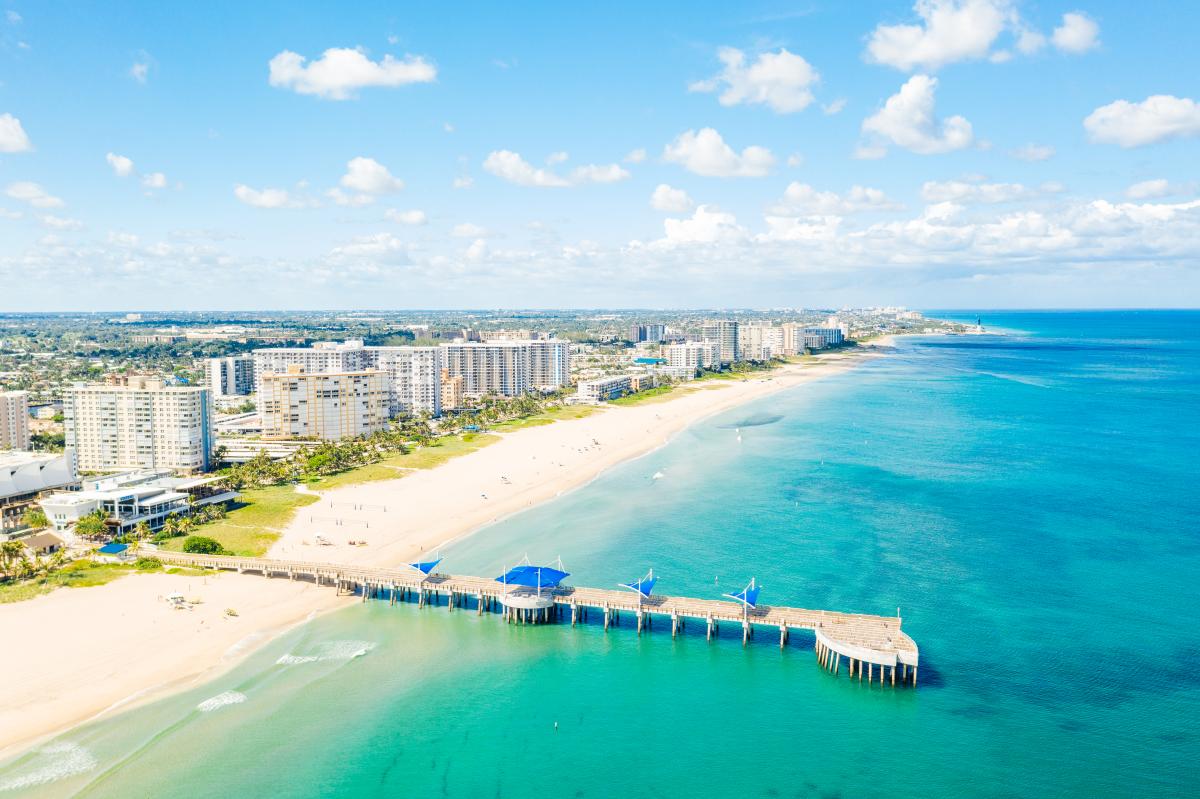 Be a kid again
Let dad enjoy the activities of his younger years with a day at Xtreme Action Park in Fort Lauderdale, where the whole family can go bowling, play arcade games, hit the race track, duke it out in laser tag, or test their abilities on the ropes course. Put your heads together in the park's escape rooms, finding clues throughout each setup to get out before the time runs out. With all these options, it's perfect for dads with little ones or adults who are kids at heart.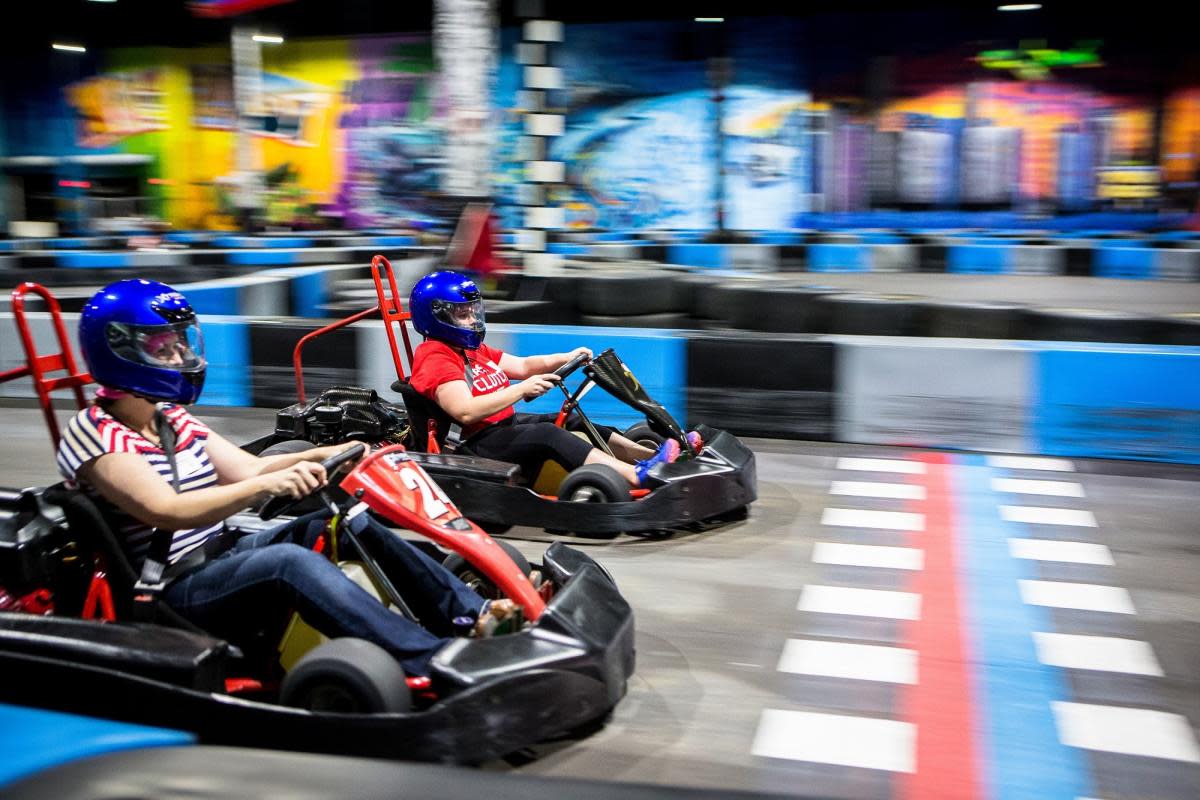 Let go of stress
Dads love their kids, but it doesn't mean it doesn't come without stress. Let it all out at Wreck It Ft. Laudy in Oakland Park, a rage room filled with bottles, old TVs, printers, and plates to throw at the walls and hit with a bat. Or, there's also your choice of sledgehammers and crowbars to create destruction. The group gets to pick the music, and while safely dressed in a mechanic's jumpsuit, face covering, gloves, and closed-toe shoes, you and your dad can go to town wrecking everything in sight.
Explore the great outdoors
Greater Fort Lauderdale has no shortage of public parks for your outdoorsman father. Head to the massive 669-acre Markham Park in Sunrise to explore the Fox Observatory, butterfly garden, target range, mountain bike trails, and campgrounds. Or, cool off at the waterpark at T.Y. Park in Hollywood, where you'll also find basketball, volleyball, and tennis courts. Nature lovers will enjoy Hugh Taylor Birch State Park in Fort Lauderdale, with guided ranger tours, wildlife viewing, fishing, hiking, and camping. Finally, there's no more authentic way to spend the day than on an airboat cruising through Everglades National Park.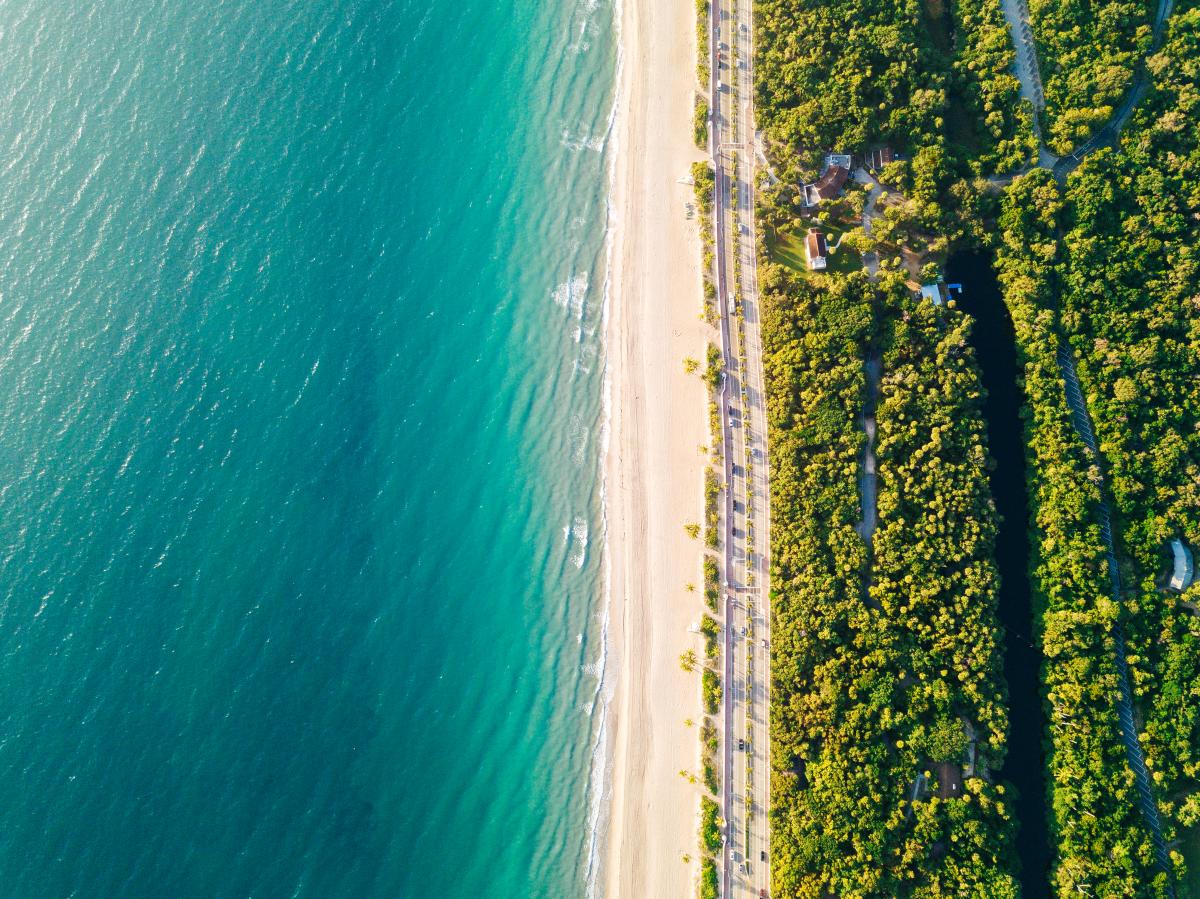 A toast to dad
Gather around the table to show dad how much he means to you with the endless numbers of restaurants and dining districts throughout Greater Fort Lauderdale. The new Dania Pointe shopping mall in Dania Beach has eateries such as Cooper's Hawk, Firebirds, In Ramen, Lime, Padrino's, Outback Steakhouse, Rodizio Grill, and more to satisfy everyone's taste buds. Further west in Weston, the Weston Town Center offers dining along the lines of Boca's, DelVecchio's Pizzeria, Duffy's Sports Grill, Japan Inn, Primetime, and more. Then there is always Las Olas Boulevard in downtown Fort Lauderdale, a walkable neighborhood with plenty of dining and drink options such as Big City Tavern, B Square Burgers, Wild Sea Las Olas, Louie Bossi's, El Camino, Rocco's Tacos, American Social, Asia Bay, Cuba Libre, and others. Check out the incredible beer scene in Greater Fort Lauderdale and follow the Ale Trail to take your pick among nanobreweries, industrial microbreweries, beer gardens and brewpubs.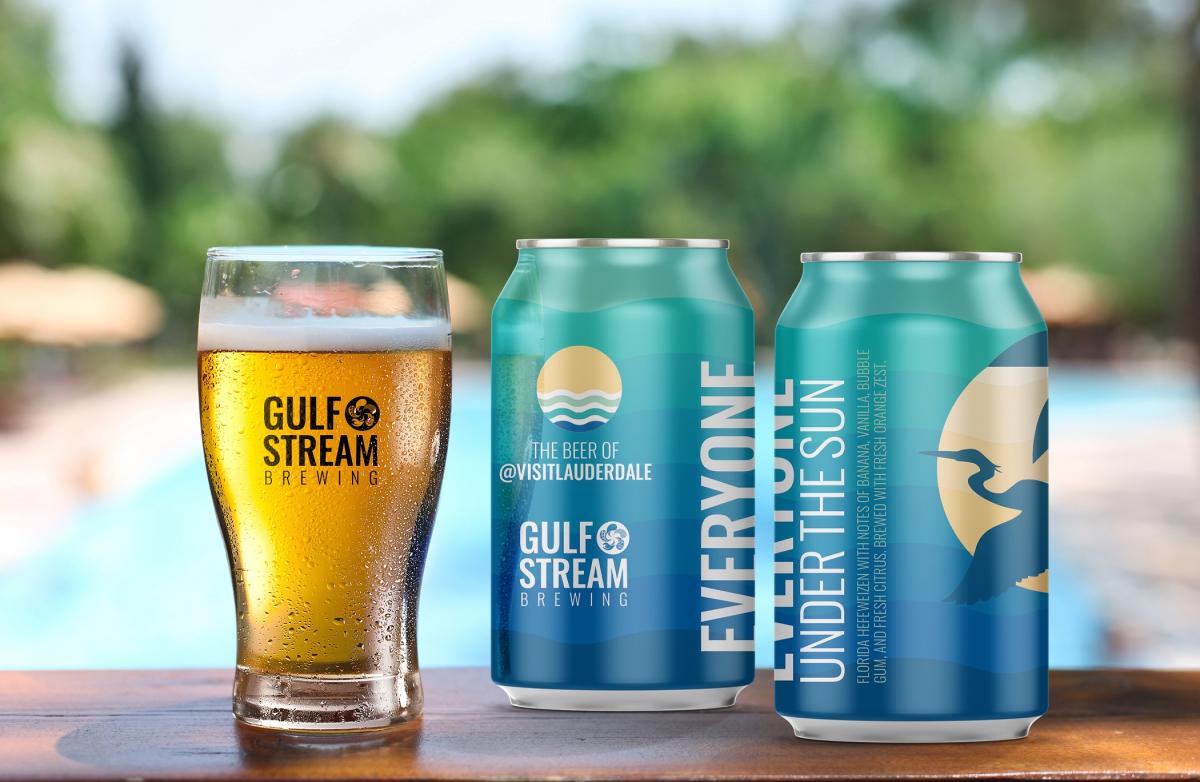 Indulge in the arts
For dads who appreciate art, there are plenty of museums, performing arts centers, and fairs to enjoy together. Get tickets to see his favorite singer or band at the BB&T Center in Sunrise or Revolution Live in Fort Lauderdale. If musicals and plays are more his speed, the Broward Center for the Performing Arts in Fort Lauderdale has a jam-packed schedule. Or, for the visual arts, tour the galleries of the NSU Museum of Art Fort Lauderdale for a plethora of paintings, sculptures, textiles, and other art.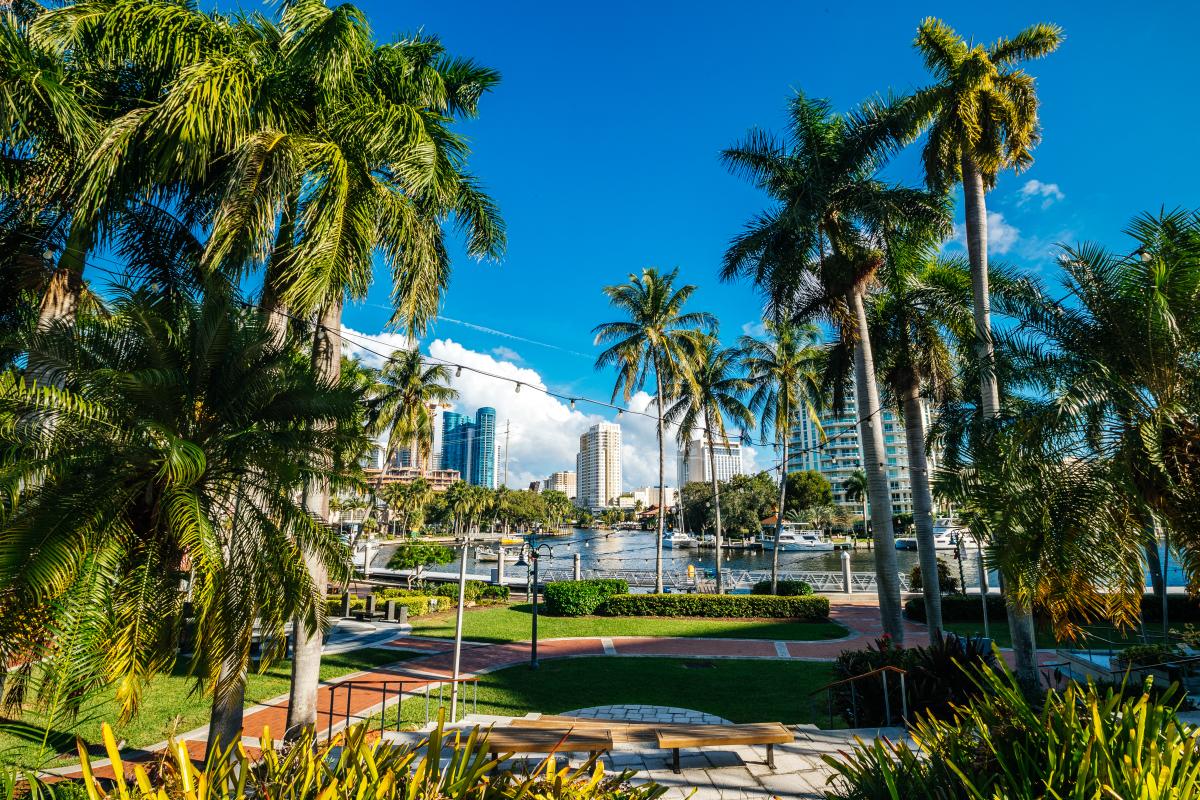 Or, create your own masterpiece
If your dad is more of a creator than an observer, sign him up for a workshop to learn a new skill. Hollywood Hot Glass offers workshops for groups big and small to create anything from a paperweight to a vase. Over at The Guild in Pompano Beach, there are classes and camps for blacksmithing, ceramics, leatherworking, welding, and soap making. At the end of each workshop, you'll have a new work of art to show off in your home!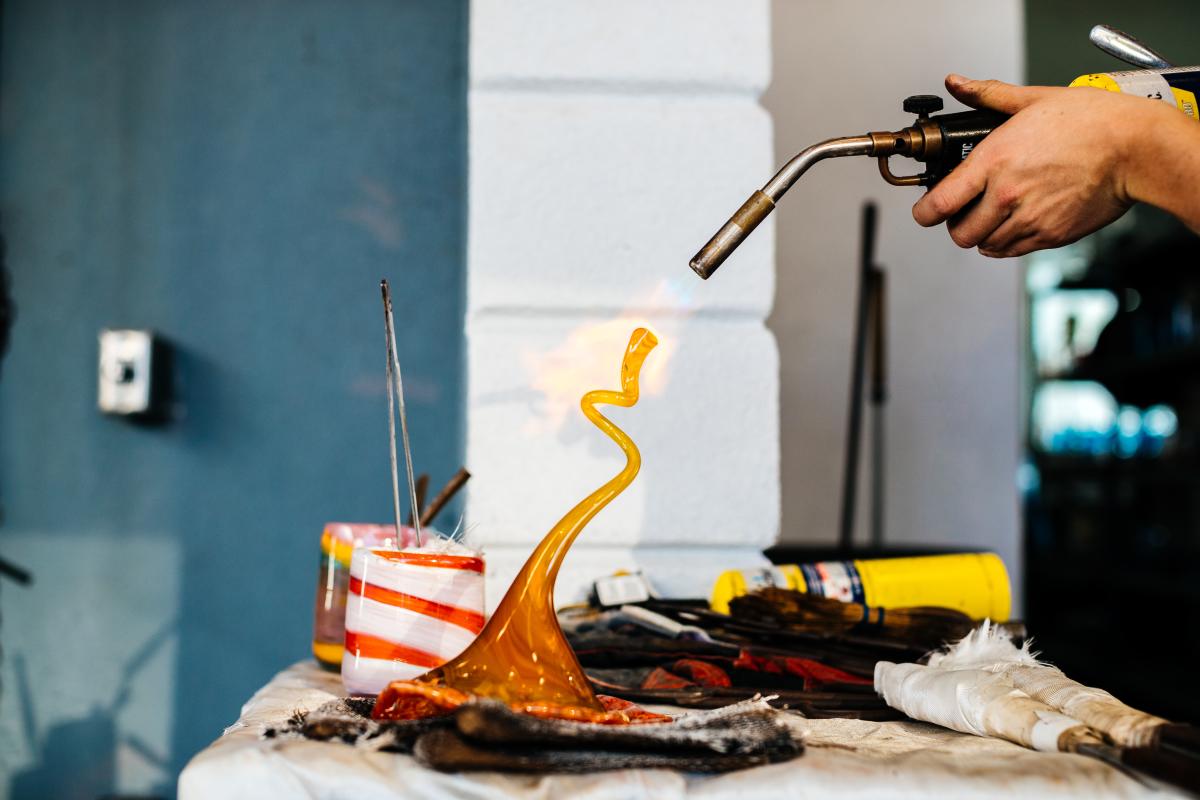 Discover your inner lumberjack
Believe it or not, there are multiple places where you and your dad can indulge in axe throwing! Chops + Hops in Fort Lauderdale boasts an impressive bar program alongside its axe throwing in a cozy lodge-style setup. Axe Throwing Society in Pompano Beach is a member of the World Axe Throwing League, but that doesn't mean newbies aren't welcome to try out the centuries-old sport (fit with TVs, beer, and wine, and food menu). For something a little different, visit Extreme Axe Throwing Hollywood which has gone digital, with different targets projected onto the wooden walls to mix up your game night.