If you've booked a cruise departing from Port Everglades, you'd be remiss to not set aside some time for exploring Greater Fort Lauderdale's hot spots. With expansive sun-soaked beaches and endless activities for all ages and interests, the region is a major destination in its own right, and the perfect place for everyone under the sun to kick off a tropical vacation in style. Set aside some time before and after your cruise and read on to discover the perfect way to spend a day in coastal paradise.
Things to Do
Embrace Your Day the Lauderdale Way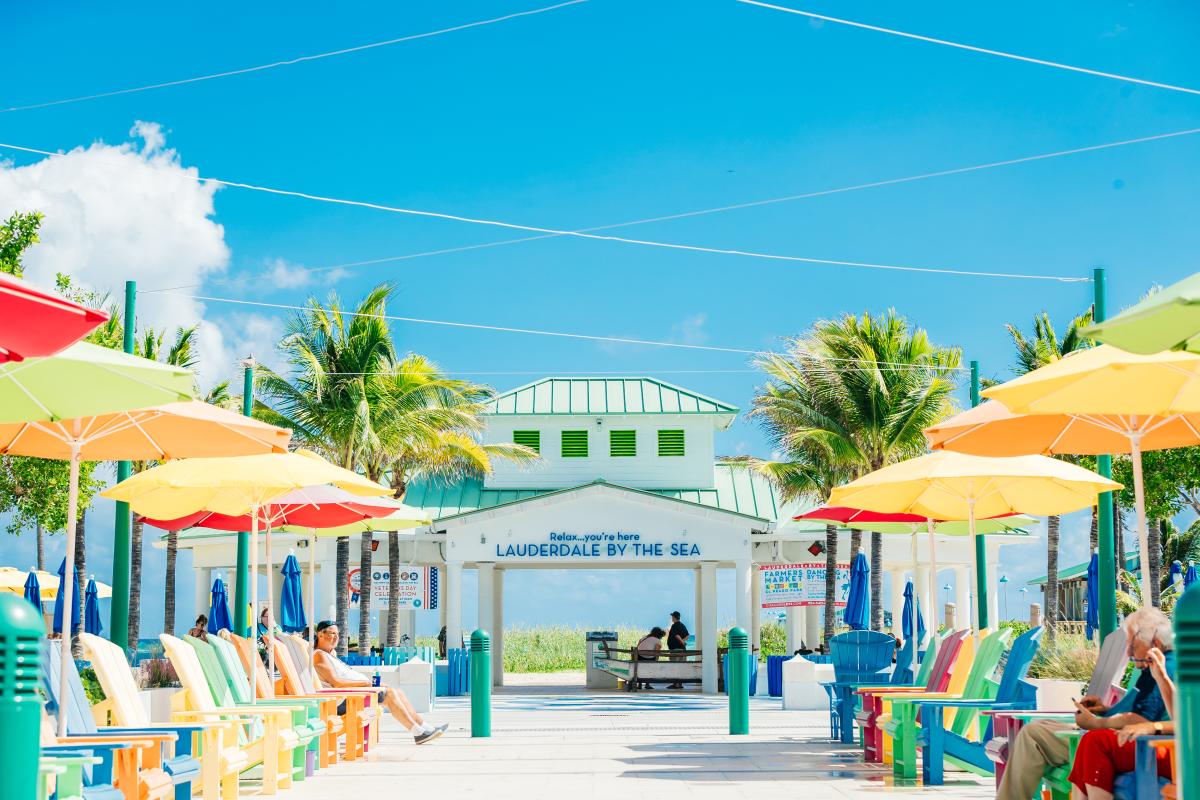 If you're an early-bird, nothing beats catching the sunrise from any of Greater Fort Lauderdale's eight beautiful beaches. Totaling 24 miles along the coast, these iconic beaches each offer something different, from fishing to volleyball to aquatic sports and more. Make sure to explore the Old Florida beachy charm of Lauderdale-By-The-Sea, or check out the weekend farmers market and live music at Las Olas Oceanside Park.
Segway Tours

See and learn more about the local attractions with Segway Fort Lauderdale. With a huge variety of routes to choose from, there's no better way to discover the local food, parks, and landmarks. Choose from Fort Lauderdale's Yacht & Mansion tour, Birch State Nature Park tour, and two different food tours, or head down to Hollywood to take the Beach Boardwalk tour with complimentary ice cream! 
Shop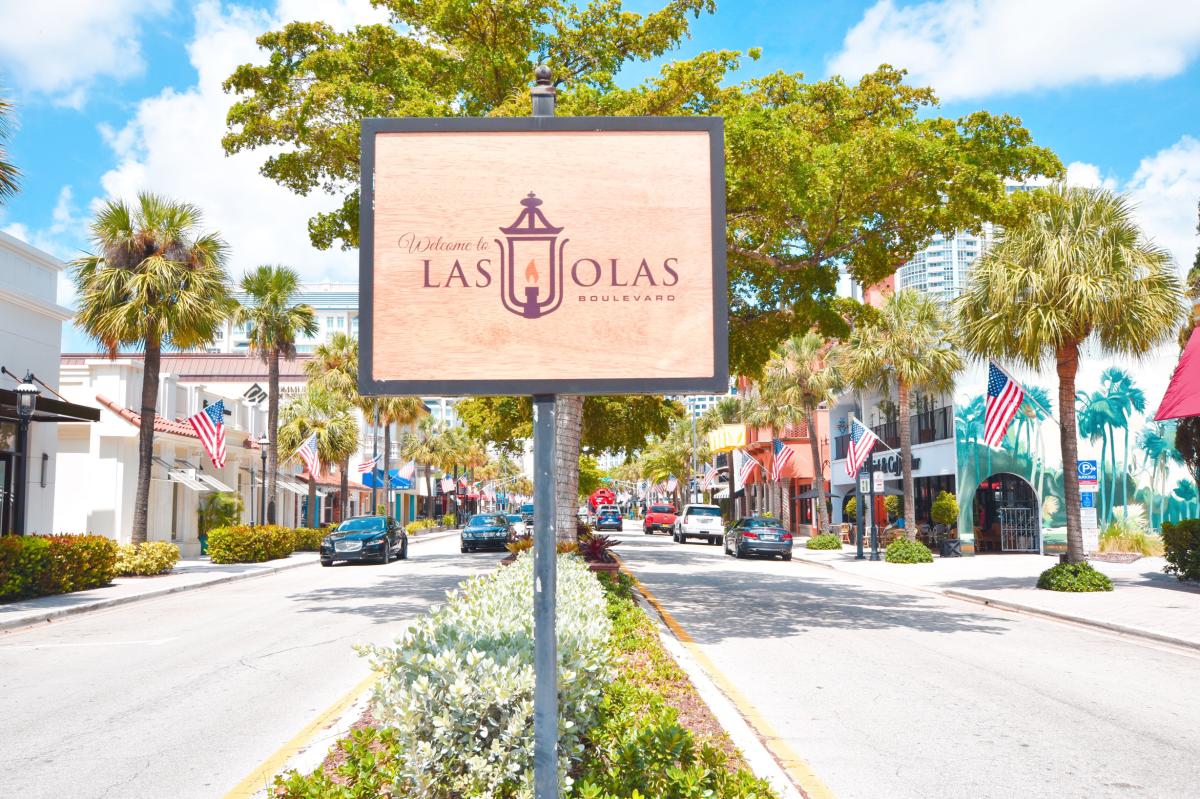 When it comes to shopping or people watching, there's nowhere better than Las Olas Boulevard and you'll definitely want to check out the countless unique shops that span the length of the pedestrian-friendly strip. Duck into an art gallery, find a new bathing suit for your upcoming cruise, or browse for the perfect souvenir to bring home. 
Free events and attractions

With year-round sunshine, Greater Fort Lauderdale, FL is known for its active lifestyle and it boasts a full calendar of free activities and events to prove it. Whether you're into parks and nature, live music, sports, or public art, there is no shortage of enticing attractions for all interests. Check out a list of some of the local favorites here.
Getting Around
LauderdaleGO! Micro Mover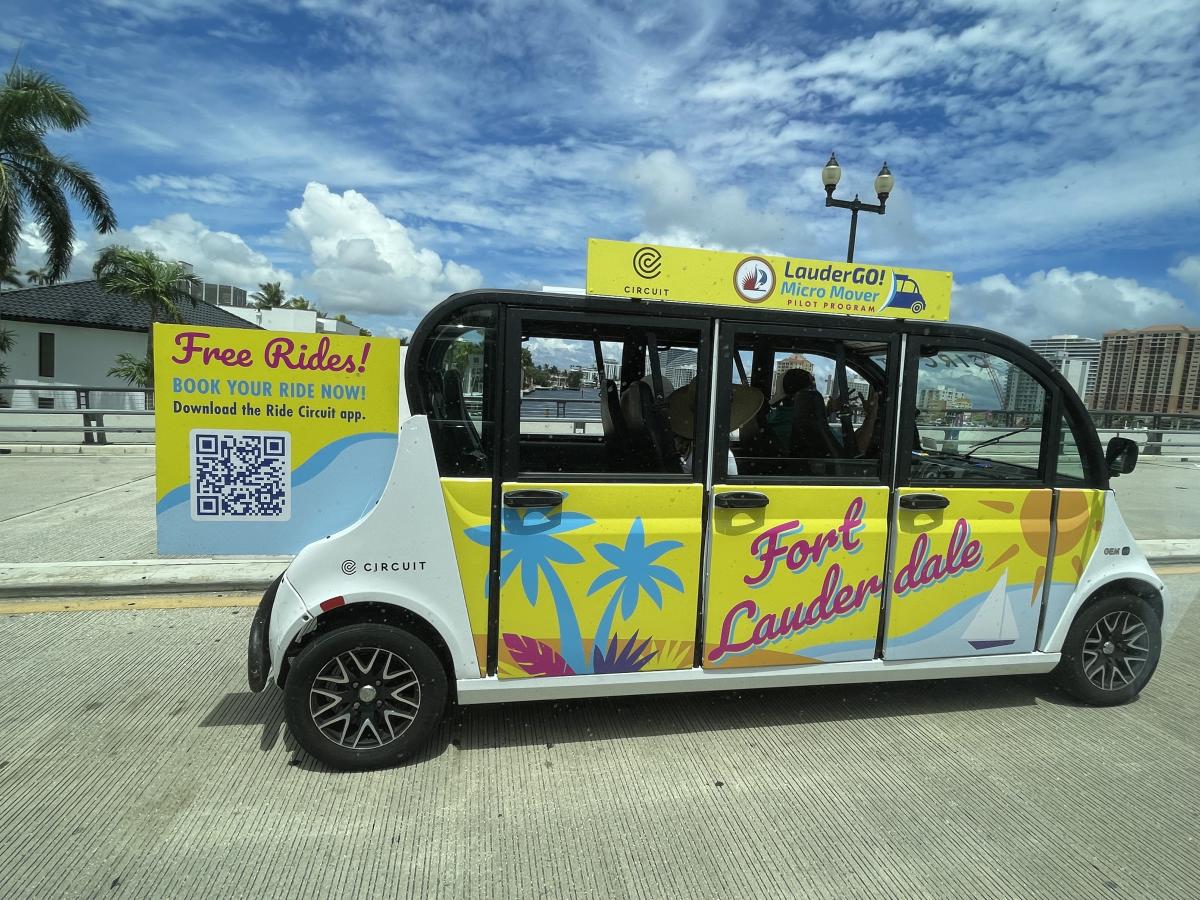 All of Greater Fort Lauderdale is at your fingertips with the LauderdaleGO MicoMover! This free community eco-friendly shuttle has routes from the beach to Las Olas Boulevard, Downtown, and beyond. With on-demand rides available from their "Ride Circuit" app, plus a dedicated beach route featuring ample room for beach bags, your next destination is just minutes away.
B-Cycle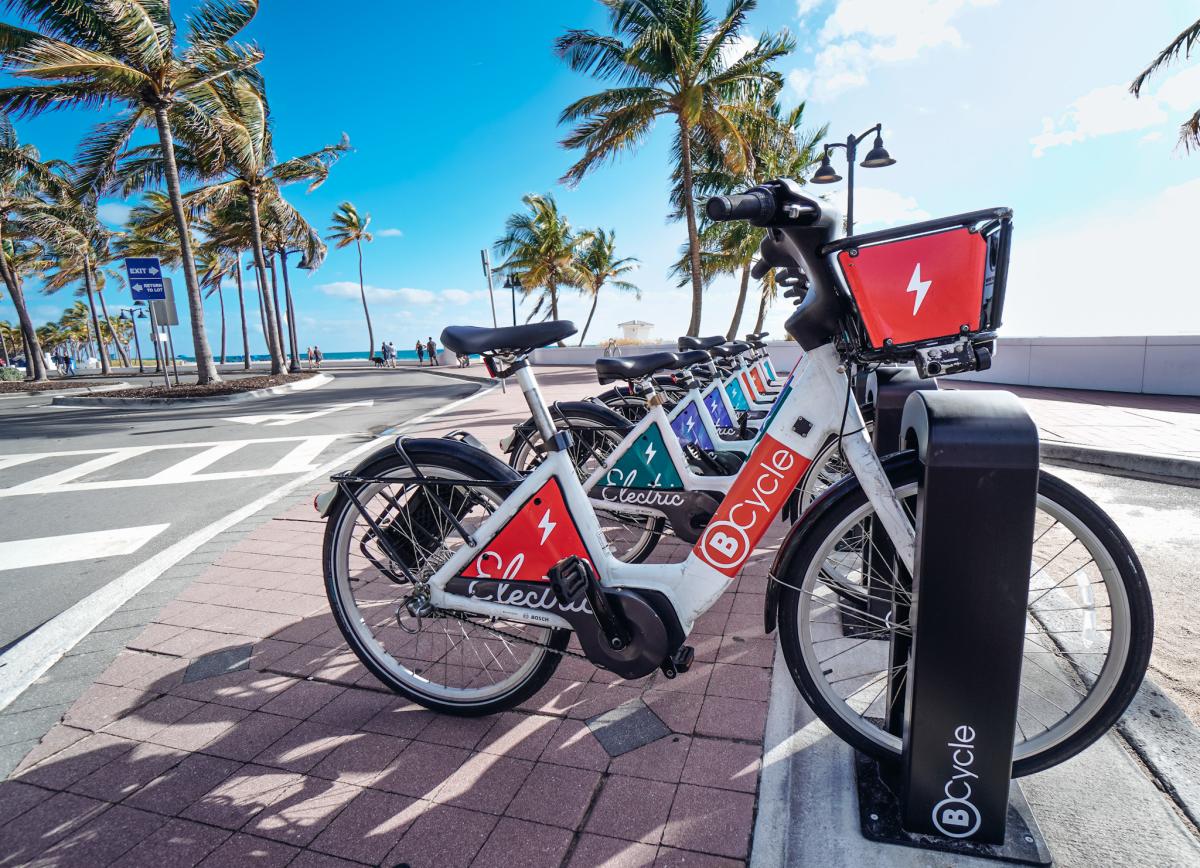 Get moving with B-Cycle, the local bike-share with a wide network of stations spanning Pompano to Hollywood and everywhere in between. One part transportation, one part recreation, B-Cycle offers a fun and fit option for seeing the sights up close. Pro tip: with a weekly membership every 30 minute trip you take is free.
Water Taxi

Purchase a Water Taxi day-pass for unlimited boat access up and down the Intracoastal Waterway. From the southernmost stop at 17th Street to the northernmost terminal at Oakland Park, the Water Taxi supplies scenic views of the waterfront mansions and boats that define the local landscape. Be sure to make Las Olas one of your destinations, since here you can connect to the free Water Trolley to explore the Historic New River. 
Great Eats and Sweet Treats
Local Seafood

Tuck in like a local at Coconuts, where fresh seafood specialties, relaxed vibes, and waterfront views create the perfect recipe for a relaxed lunch. Their garlicky, buttery "Scoobies" crab claws enjoyed with a cold beverage is a must. When it comes to memorable meals, few rival 15th Street Fisheries, where diners delight in fresh seafood and views of the iconic Lauderdale Marina, along with the opportunity to feed impressive-looking tarpon that frequent the surrounding waters. For more elevated fare, the playful and creative Burlock Coast Seafare & Spirits, located in The Ritz Carlton, Fort Lauderdale focuses on fresh seafood, local ingredients, and a rum-centric bar. On all three counts, they knock it out of the park. 
Donuts, Desserts, and More
In need of a mid-afternoon pick-me-up? Hofs House of Sweets on Las Olas Boulevard has you covered with a million sugary ways to indulge, so whether you're a chocoholic, ice-cream lover, or candy connoisseur look no further for just the sweet treat to tickle your taste buds. 
Las Olas is also home to the latest outpost of the famed Hollywood Donut Factory. Discover dozens upon dozens of decadent flavors, baked fresh and served all day.