One of the coolest things about fishing in the Greater Fort Lauderdale area in June is the variety of species that are available offshore. Visitors and residents can catch everything from kingfish, dolphin and blackfin tuna to cobia, wahoo and blue marlin.
Hooking one or more of those fish would be a great way to help dad celebrate Father's Day on June 19th. Guided fishing trips are available offshore with the charter fleets at Hillsboro Inlet Fishing Center in Pompano Beach and Bahia Mar Marina in Fort Lauderdale. Inshore trips for snook and tarpon are available with a number of licensed captains, as are freshwater trips in the Everglades for largemouth bass and peacock bass.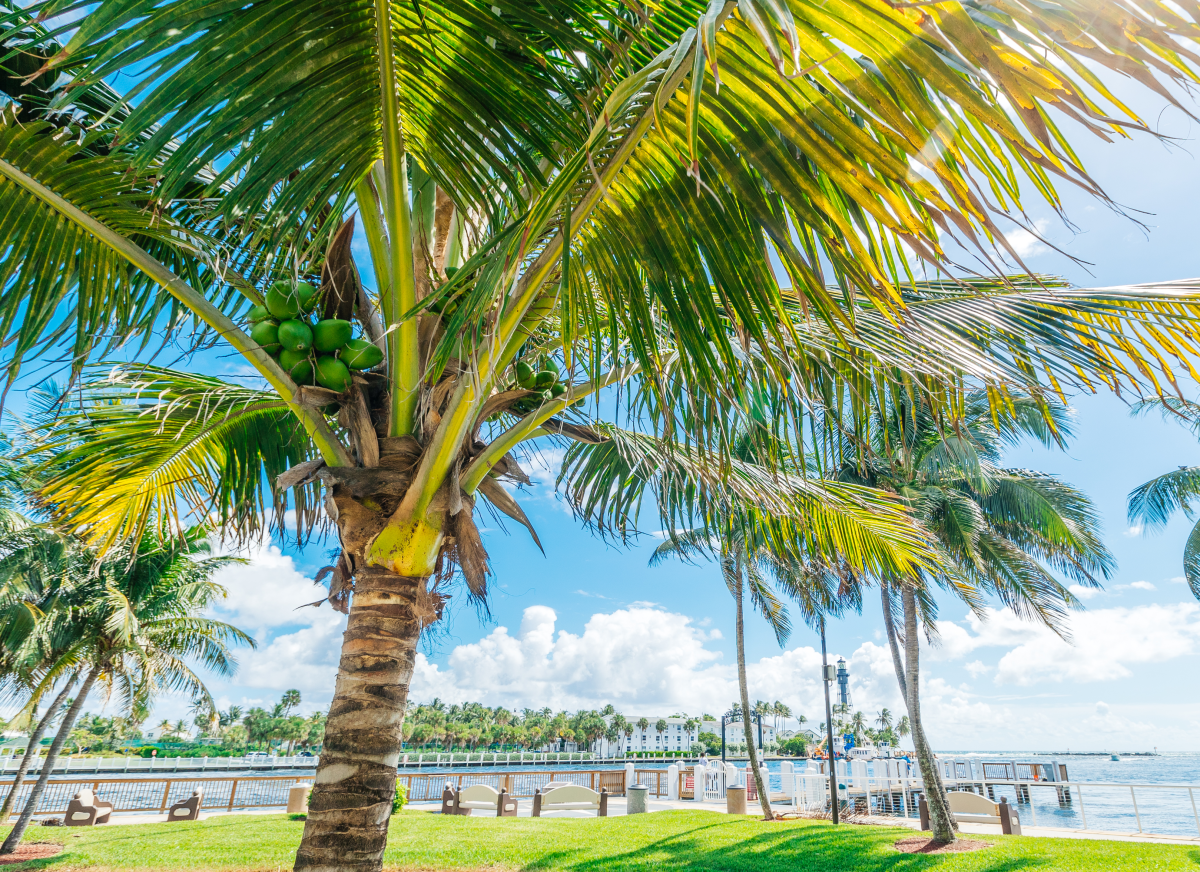 Saltwater Fishing
King mackerel, more commonly known as kingfish, are plentiful off Greater Fort Lauderdale this time of year, and while many of them weigh five to 15 pounds, it's not unusual to catch kings weighing 30 to 50-plus pounds. Fishing in 100 to 200 feet of water off Hillsboro Inlet in Pompano Beach is a great kingfish spot as are the same depths south of Port Everglades Inlet in Fort Lauderdale.
Wahoo are in the mackerel family, and they are known for their long, lightning-fast runs when they get hooked. They also can grow really big, with anglers occasionally landing wahoo of 60 or more pounds slow-trolling live bait such as pilchards, sardines, and goggle-eyes. The fish are exceptionally good to eat, so be sure to ask your captain to filet your wahoo so you can take some home.
Cobia are not as common as kingfish and wahoo, but big ones often surprise anglers as they drift or slow-troll with live bait. One area that has historically produced cobia weighing 50-plus pounds is 100 to 150 feet of water off the steeple, named for the tall church steeple visible from the ocean off Commercial Boulevard, one of the main thoroughfares in Greater Fort Lauderdale.
Blackfin tuna also are still being caught in June within a few miles of the Greater Fort Lauderdale beaches, in 150 to 300 feet of water. The best times to catch tuna, which have excellent eyesight, are early in the morning and late in the afternoon, when the sun isn't as bright. Local drift boats, which can take out dozens of anglers at a time, catch the tuna as well as kingfish, plus tasty yellowtail and mutton snapper. For a very affordable fee, a four-hour trip on a drift boat includes all the fishing tackle plus a mate who will rig and bait your hook and gaff any keeper fish that you want to eat. More on boating options here.
The fishing for dolphin, which many people call mahi-mahi, can be excellent in June. Schoolie dolphin, which typically range from five to 10 pounds in schools of 10 or more fish, can be caught trolling dead ballyhoo or, once you find a school, casting lures such as jigs, chunks of dead bait or live bait. Trolling ballyhoo along weedlines and wherever birds are diving is an effective way to find dolphin, which this time of year can exceed 50 pounds.
Snook fishing gets really good in June because the fish are concentrated at Port Everglades and Hillsboro inlets. Because the snook are so easy to target, the season is closed from June 1 to August 31. The fish can be caught and safely released during the closed season. Drifting in an inlet with live pilchards during an outgoing tide, especially at sunrise and sunset, is a great way to hook a snook.
Freshwater Catches
With low water levels in the canals in the Everglades, largemouth bass will be biting like crazy. It's not unusual for anglers fishing with guides or by themselves to catch and release 100 or more bass using topwater plugs, floating jerkbaits, and suspending jerkbaits. Twitching the lures on the surface a few times usually produces a strike from a largemouth. Peacock bass, a colorful species from South America stocked in Greater Fort Lauderdale canals in the 1980s, will bite those lures when they are retrieved quickly below the surface.
Public boat ramps along U.S. Highway 27 and Interstate 75 on the west side of Greater Fort Lauderdale, offer easy access to those canals. You can rent aluminum fishing boats at Broward County's Everglades Holiday Park at the end of Griffin Road and U.S. Highway 27 and at Sawgrass Recreation Park, located two miles north of I-75 on U.S. Highway 27.
What to Know Before You Go
Light winds in June mean very calm seas on the ocean. That makes for pleasant fishing conditions, as well as nice conditions for scuba divers and snorkelers. Hot temperatures go hand in hand with the lack of wind, so anyone spending time on the water needs to hydrate and apply plenty of sunscreen.
What's Up Ahead in July
The highlight next month is lobster mini season, a two-day season for recreational divers before the regular and commercial lobster seasons open on August 6. The miniseason is during the last consecutive Wednesday and Thursday in July, which this year runs from 12:01 a.m. July 27 until midnight July 28.
 Besides giving divers and snorkelers the first crack at lobsters since the season closed on April 1, they get to keep 12 lobsters per day from the waters off Greater Fort Lauderdale, which is twice the regular-season daily bag limit.