Much of Greater Fort Lauderdale's appeal is thanks to its internationally influenced food scene, multi-cultural arts community and dynamic culture, all of which make it one of the most exciting destinations to explore in the country. To celebrate National Diversity Month this April, visitors have the opportunity to experience some of the best events and attractions celebrating the region's vibrant heritage. From the great variety of restaurants serving diverse flavors, to endless community events and exhibitions taking place, join us in discovering why Greater Fort Lauderdale is the perfect place for everyone under the sun to celebrate National Diversity Month!
Island SPACE Caribbean Museum

Check out the Island SPACE Caribbean Museum in Plantation where you can explore the art, unique artifacts and stories that represent South Florida's Caribbean community, all while supporting independent artists and meaningful social initiatives. From photo exhibitions to documentaries to community events, this nonprofit invites visitors to engage with the valuable contributions that the Caribbean community has made to the culture of South Florida and beyond.
Old Dillard Museum
Discover an important historical monument dedicated to Fort Lauderdale's rich African-American heritage at the Old Dillard Museum. Constructed in 1924 and saved from demolition through community activism in 1980, the museum was once the first public school built for Black children in Fort Lauderdale and now houses exhibitions, art displays and artifacts that preserve an important piece of the region's Black History. Don't miss this unique opportunity to visit the region's first national African-American landmark on the National Register of Historic Places.
Stonewall National Museum, Archives, and Library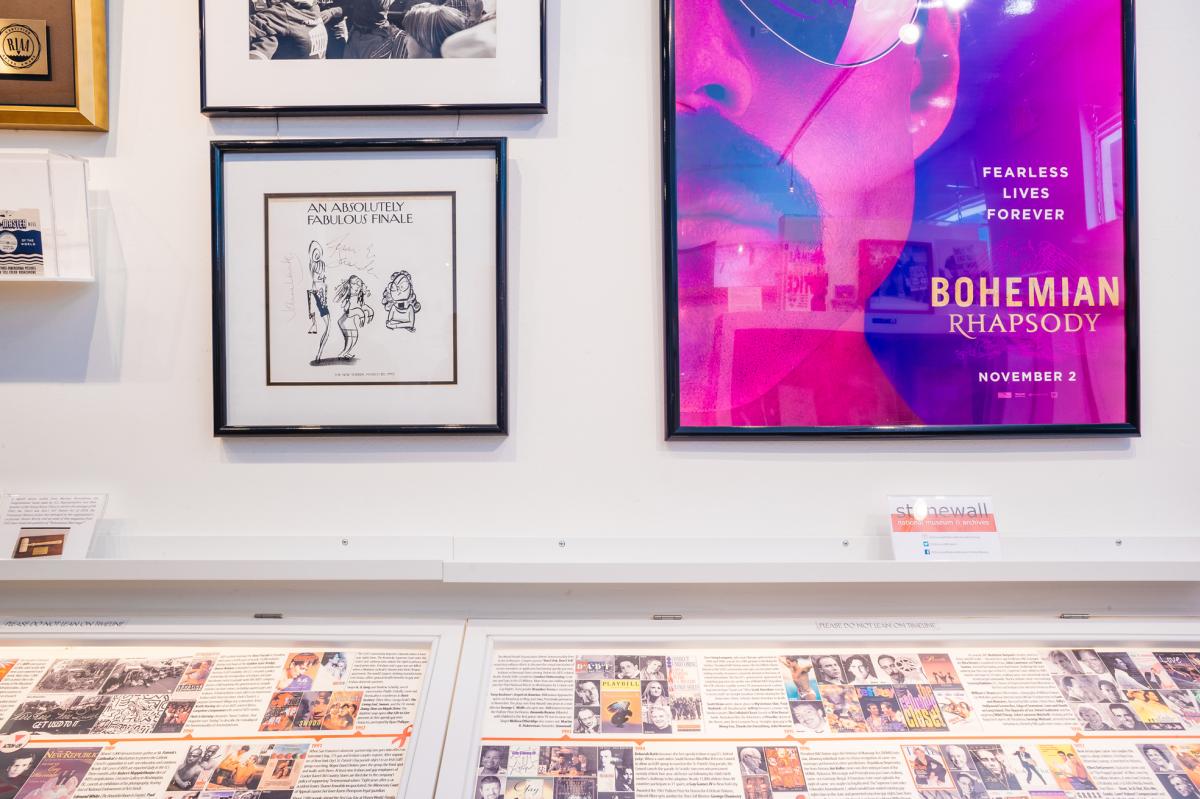 Did you know that with over 28,000 books and audio-visual materials, the Stonewall National Museum Archives and Library (SNMAL) in Fort Lauderdale is the largest lending library of LGBT+ material in the country? Also home to an archive with a staggering 6 million pages of documents and more than 2,000 artifacts documenting the political, cultural, and social history of the LGBT+ community, it's no surprise that SNMAL attracts thousands of visitors annually. Ask for a tour of the archives, browse their bookstore, attend an event, or explore an exhibition, it's all there.
Discover Diverse Flavors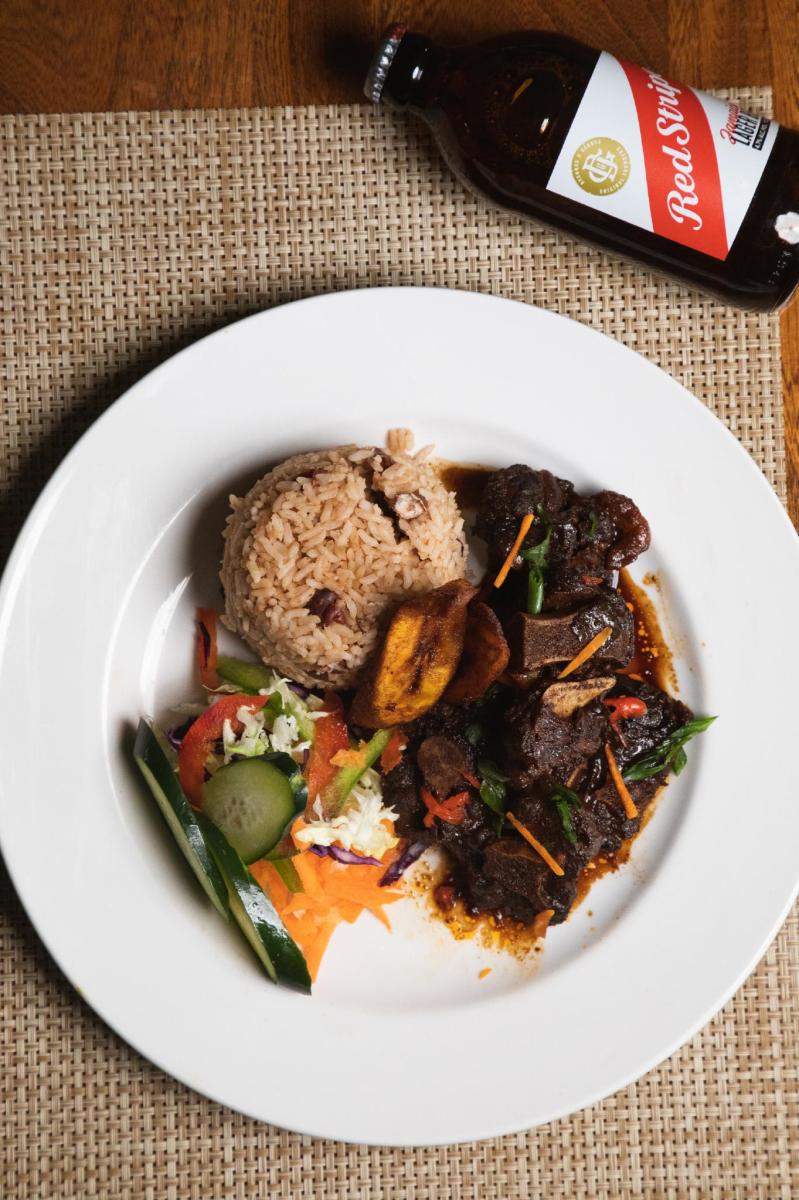 Celebrate the rich heritage of Greater Fort Lauderdale by enjoying memorable meals at some of the best restaurants around. Whether you're craving Jamaican, Latin, Indian, Brazilian, plant-based or something else entirely, it's easy to support the region's diversity by enjoying a great meal out.
For the perfect day, kick-start the morning at Bulegreen Café Yard with some Brazilian coffee. For lunch, grab lobster rolls at The Trap 954 in the Yellow Green Farmers Market, or check out some of our favorite Black-owned restaurants. Finally, cap off the day with an evening savoring the fresh, authentic Indian flavors of Bombay Darbar.
Certified Fresh: Farmers Markets

To experience the many cultures and flavors of the region in one place, look no further than the local farmers' markets. The 190,000-square-foot Yellow Green Farmers Market in Hollywood, open on weekends with over 600 vendors and more than 200 food and beverage stalls, is a must-visit melting pot of international cuisines, fresh produce, artisanal offerings, arts and crafts, and events.
Don't miss the Green Market in Pompano, held on the second and fourth Saturday of each month from 9 a.m. to 2 p.m. The market offers the freshest natural foods, plants, crafts, and home goods, as well as a live DJ and free yoga classes.
For a beachy vibe while shopping, visit the Las Olas Oceanside Park Farmers, Antiques, and Artisan Market in Fort Lauderdale. Located across the beautiful beach, the market offers food goods, gifts, plants, and other unique products that can be purchased every weekend.
Calling all Live-Music Lovers

Make your way over to Fort Lauderdale's scenic Riverwalk, where you can kick back and relax or stroll and shop items from local merchants while enjoying Sunday Jazz Brunch. This live outdoor concert series features impressive local jazz artists and occurs every first Sunday of the month. Still up for more live music? Don't miss Lunch with Art - The LIVE Music Edition, recurring monthly on the third Thursday. This free music session hosted at the Ali Cultural Arts Center in Pompano and occurs every third Thursday of the month. Alongside light refreshments, prepare to discover new kinds of music and connect with others over the universal language of music!
With its abundance of unique local treasures and proud representation of many cultures and communities, you won't want to miss the month-long celebration of National Diversity Month in Greater Fort Lauderdale. Whether you're checking out a museum, trying a new restaurant, or supporting a local market, join in and celebrate the people and traditions that make this city one of the most vibrant and dynamic places to visit.