The start of a new year is the perfect time to book that winter weekend getaway — or even start planning your spring/summer vacation. If there's a tropical destination on your 2023 vision board, then we have the perfect place in mind. 
Greater Fort Lauderdale is famous for year-round warm weather, 24-miles of stunning beaches, and a diverse community that's teeming with culture. This National Plan For Vacation Day on Jan. 31, send your PTO requests early and start getting excited about days spent relaxing on the sand or exploring all that Greater Fort Lauderdale has to offer beyond the beach. 
Why It's Important to Take Vacation
Getting out of the office has boundless benefits to our well-being. Not only does taking time off lead to more productivity and creativity at work, but it can even prolong our lives by reducing stress and improving heart health. Yet research shows that more than half of Americans don't use all of their paid time off.
This year, make it a part of your resolution to reclaim your vacation days and reconnect with yourself — and your loved ones — with a trip to Greater Fort Lauderdale.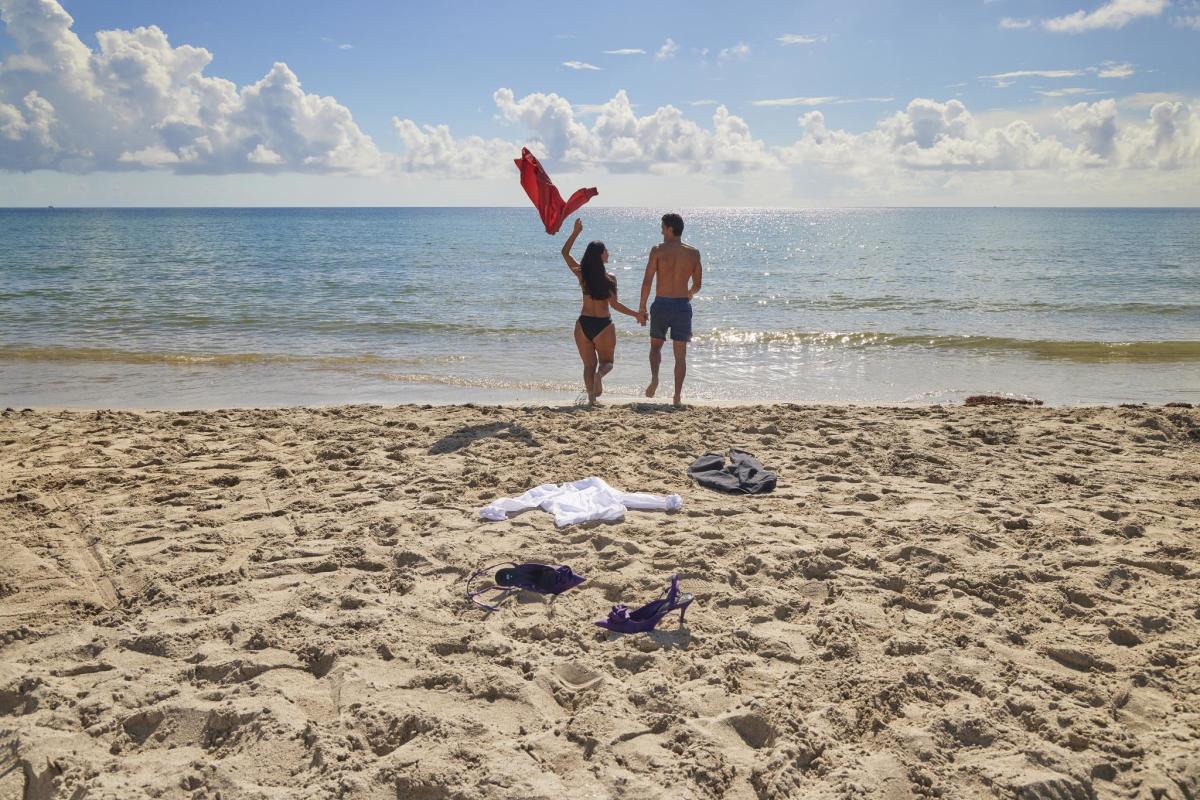 Plan Your Upcoming Trip to Fort Lauderdale
Whether you imagine spending your days relaxing on Fort Lauderdale beach, exploring the Everglades, boating through the Intracoastal Waterways, or dining on fresh seafood, here are a few ideas to add to your upcoming itinerary:
Where to stay
Check into one of the waterfront properties along Fort Lauderdale beach. For a luxurious stay, book the brand-new Four Seasons Fort Lauderdale; the Conrad Fort Lauderdale Beach, where every room is a suite; or The Ritz-Carlton, Fort Lauderdale, which has a prime location close to all the action. There are plenty of middle-priced options as well, like The Kimpton Shorebreak Hotel Fort Lauderdale Beach, which has sprawling views of the Intracoastal Waterways from its rooftop pool; and the B Ocean Resort Fort Lauderdale where the Wreck Bar famously hosts mermaid shows.
You also don't want to overlook accommodations in neighboring cities like Hollywood, where you can stay in the iconic guitar-shaped Seminole Hard Rock Hotel & Casino Hollywood; or Dania Beach, where the new Dania Pointe entertainment hub boasts two hotels — The Marriott Fort Lauderdale Airport and the AC Hotel Fort Lauderdale Airport.  
Where to eat

Fort Lauderdale is a diverse destination for dining on dynamic delights — from Cuban, to Caribbean, to Mediterranean, to Mexican, you'll find fare to satisfy every craving. You can't go wrong with the classics, like the Casablanca Cafe on the beach or The Historic Downtowner set along the New River. Meanwhile, elevated eateries where you'll need a reservation in advance include DUNE By Laurent Tourondel, helmed by Michelin-star chef, and the Japanese-Korean fusion restaurant Takato, set inside the Conrad Fort Lauderdale Beach. 
Whether you're traveling with a group of picky or adventurous eaters, Sistrunk Marketplace has something for everyone with nearly 20 different food stalls to choose from. And for special occasions, reserve a spot during the Atmos Immersive Dining experience, which virtually transports guests to different destinations across the world without ever having to get up from the table.     
There's also a bounty of breweries to check out across Broward County, like mainstay Funky Buddha Brewery, which features more than 20 draft beers, and the freshly brewed Yeasty Brews Artisanal Beers concept in Lauderhill. Find more stops to add to your bar crawl with this list of local breweries.
Where to explore
If you spend your whole vacation sunning on Fort Lauderdale beach, you'll have barely scratched the surface of all there is to do in our coastal community. From browsing the boutiques and art galleries that line Las Olas Boulevard to exploring the arts and culture scene in the MASS District, there are so many pockets to experience just west of the waterways. Go far enough and you'll end up in the Everglades, where taking a swamp tour on an air-boat is a rite of passage.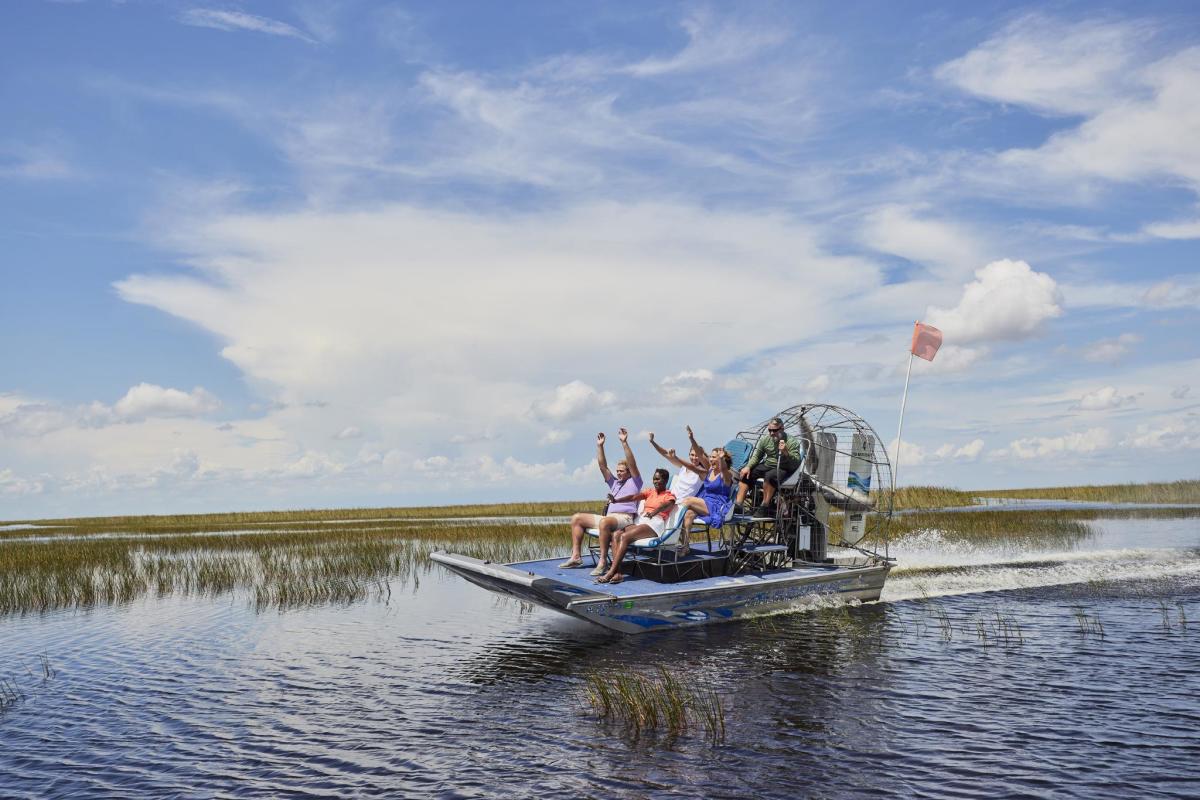 Greater Fort Lauderdale might not be your final destination — if you picture yourself cruising through the Caribbean, check out the sailing itineraries for ships leaving from Port Everglades. Located in the heart of Greater Fort Lauderdale, the cruise port is one of the busiest in the world with lines like Carnival, Celebrity, Princess, and Royal Caribbean. 
No matter which adventure you choose, Greater Fort Lauderdale has something for Everyone Under The Sun. Use our trip builder to start planning your next vacation.