Visit Lauderdale offers Prix Fixe Dining Deals and Curated Culinary Experiences throughout Greater Fort Lauderdale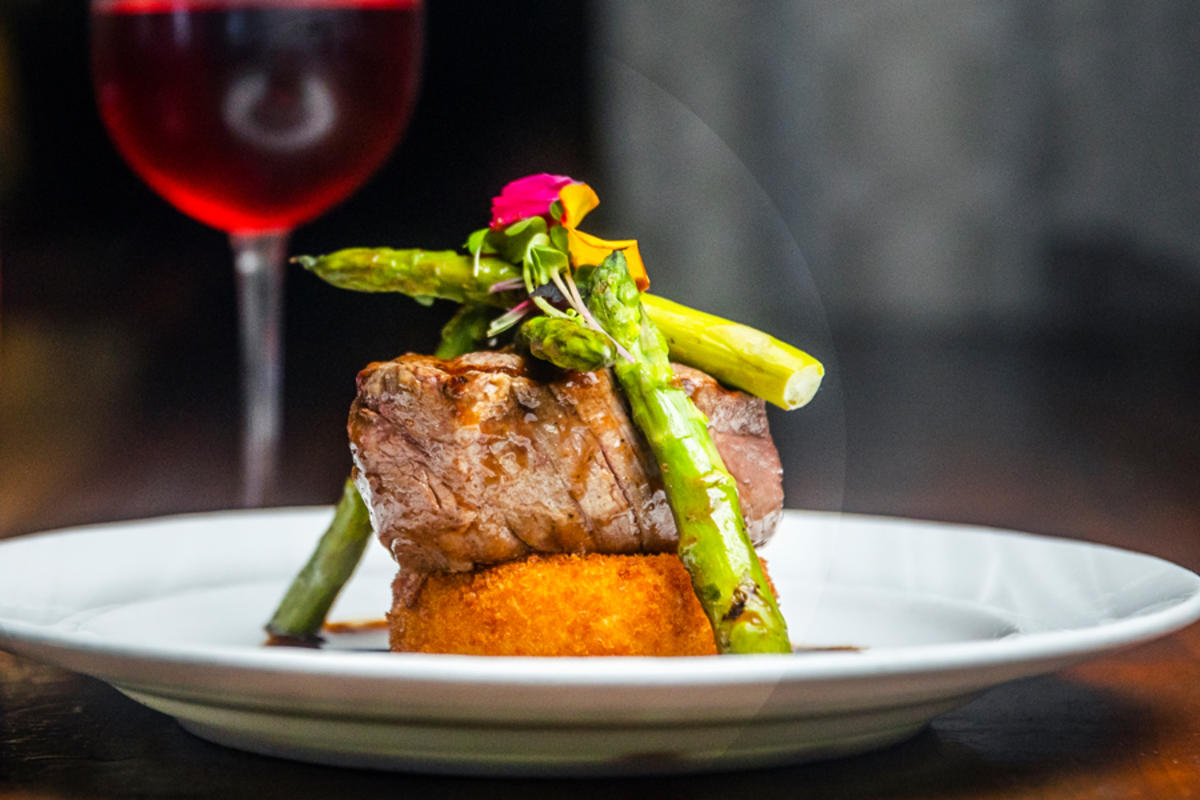 GREATER FORT LAUDERDALE, Fla. (July 7, 2023) - Ready to tempt your tastebuds? Visit Lauderdale's "Dine Out Lauderdale" restaurant month is ready to help you make it happen. Visit Lauderdale is offering locals and visitors a smorgasbord of ways to eat their way through Greater Fort Lauderdale with curated, three-course dining options. From August 1 through August 31, 2023, more than 80 participating restaurants and eateries throughout Greater Fort Lauderdale will feature prix fixe menus at $45, $55 or a luxe option for $75.
New this year are additional discounts on sweets and treats, brunches, happy hours, and exclusive culinary experiences such as cooking classes, dinners, wine pairings, and more. According to Visit Lauderdale's President and CEO Stacy Ritter, it's the ideal opportunity to showcase the area's diverse dining options.
"Greater Fort Lauderdale not only welcomes everyone under the sun, we also proudly serve everything under the sun when it comes to a diversity of multicultural dining options," Ritter said. 
Foodies now is your chance to make plans this August. Mark your calendar to visit new restaurants such as KAO Bar and Grill, Negroni Weston and Rock and Brews which opened this summer. It's also an opportunity to take a deeper dive into Greater Fort Lauderdale's charming neighborhoods. Explore vibrant communities in Lauderdale-By-The-Sea, Plantation, Pompano Beach, Wilton Manors, Lighthouse Point, Dania Beach, Hollywood, Fort Lauderdale, Coral Springs, Weston, Hallandale Beach and beyond.
Dine Out Lauderdale also encourages guests to try new culinary concepts – go international and savor flavors at Bravo Peruvian Cuisine, Le Bistro or Cuba Libre Restaurant. Immerse yourself in new settings to enhance your dining experience - 3030 Ocean Restaurant, Aruba Beach Café and the Backflip Beach Bar all offer spectacular oceanfront views. Need some downtown energy, try the Harborwood Urban Kitchen & Bar or the Historic Downtowner. 
No time for a sit-down meal, treat yourself to an artisan roast at the Koffee Kult topped off with dessert at the iconic Jaxson's Ice Cream and parlor restaurant.
From Florida-grown, farm-to-table goodness to bespoke cocktails at trendy rooftop bars, and waterfront casual fare to culinary marvels from award-winning chefs, the dining scene in Greater Fort Lauderdale is as eclectic as it gets.
"Dine Out Lauderdale is a tasty way to support some of the most extraordinary restaurants we have throughout Greater Fort Lauderdale's 31 municipalities during the entire month of August," said Ritter. 
For Dine Out Lauderdale details and participating restaurants, click here.
About Greater Fort Lauderdale 
With 24 miles of golden sand beaches and 300+ miles of navigable waterways, Greater Fort Lauderdale is known as the Venice of America and Yachting Capital of the World. The area boasts an average year-round temperature of 77˚F, has 3,000+ hours of annual sunshine, and is home to 31 unique municipalities, including eight distinct beach communities, each offering something for "everyone under the sun." Residents hailing from 170 countries, speaking 147 languages call this diverse destination home. And there's good reason, including the area's unwavering commitment to accessibility and inclusion. Upon arrival at Fort Lauderdale-Hollywood International Airport (FLL), a five-minute drive will get you to the beach, Port Everglades, the newly expanded Greater Fort Lauderdale/Broward County Convention Center, and a bustling downtown. Experience 4,000+ eateries, a thriving arts and culture scene, craft breweries, stunning rooftop bars, fishing, diving, and the unmatched beauty of the Florida Everglades. From world-class shopping, to boating, yachts and superyachts all moored at the area's many marinas, it's no wonder Greater Fort Lauderdale is one of the most desirable places to stay, work and play. The destination has more than 38,000 unique lodging accommodations at a variety of hotels, luxury spa resorts, and beautifully appointed, boutique properties, all reflecting the area's cosmopolitan vibe. 
About Visit Lauderdale 
Visit Lauderdale is the official destination marketing organization for Greater Fort Lauderdale and serves as the tourism department for Broward County, Florida. Visit Lauderdale promotes the area's 31 municipalities to a global audience of leisure and business travelers as the ideal place for Everyone Under the Sun in recognition of the area's diverse and welcoming vibe, and books conventions into the Greater Fort Lauderdale/Broward County Convention Center and area hotels and resorts. Find more information and follow @VisitLauderdale on Facebook, Instagram, Twitter, and YouTube.