From Shakesperian plays and a pirate treasure hunt to handmade jewelry and live glass blowing demonstrations, the Florida Renaissance Festival, which turns 31 this year, is a treasure trove of fun experiences, delicious eats, and so much more. 
Beginning February 4th and running for eight consecutive weekends until March 26th, Quiet Waters Park in Deerfield Beach is transformed into a 16th-century town filled with costumed guests for the long-running celebration that attracts people from all over. 
Whether you attend every year, or this is your first time, here is everything you need to know about this family-friendly annual event.
When Can You Go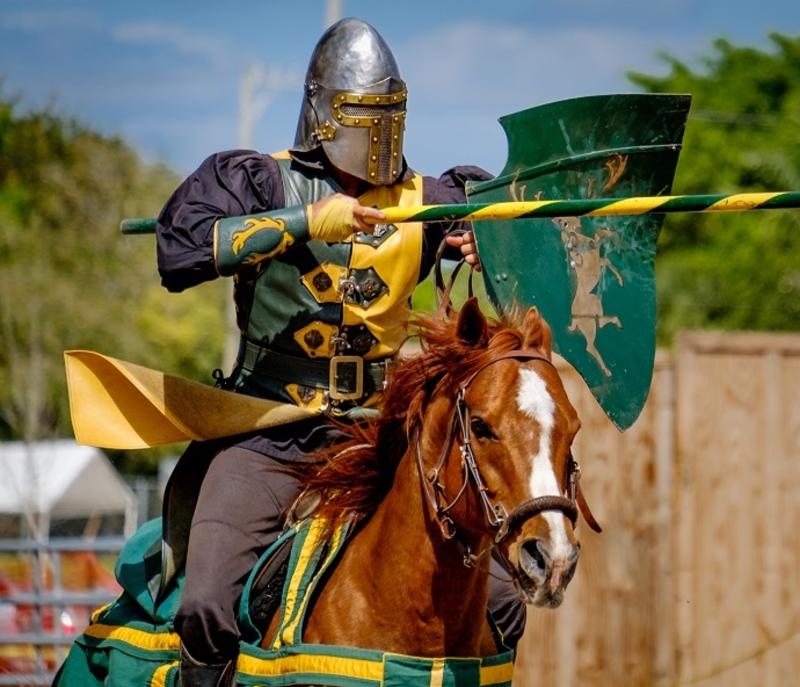 The Florida Renaissance Festival is taking over Quiet Waters Park for eight themed weekends between 10 a.m. to sunset. The festival dates are Feb. 4-5, Feb. 11-12, Feb. 18-19, Feb. 25-26, March 4-5, March 11-12, March 18-19, and March 25-26.  
If you're traveling to town for the special event, check out the area's diverse lodging options, from family-friendly (and pet-friendly) beach hotels to luxury resorts near the park grounds. While in town, check out the local restaurant scene and other area attractions. 
Entertainment for the Entire Family
Between live demonstrations and shows, interactive games (some involving water), and rides, there's something for everyone in the family at Ren-Fest. 
Play games of chance and skill that challenge both young and old alike, such as Axe throwing, Archery, Test of Strength, Jacob's Ladder, The Hang Bar, fencing, Water Wars balloons, the new Blue Moon Pirate Kayaks, and so much more.
Daily 16th-century-style demonstrations include live steel fighting, cannon firings, and glass-blowing. Get a feel for what life was like back then while making modern-day memories with loved ones.
Every day of the festival features live music and stage plays. A quartet of musicians called The Reelin' Rogues will perform Celtic hymns and other traditional music for attendees. A one-man act will retell (with a twist) the famous stories of William Shakespeare, including "Romeo & Juliet." And you don't want to miss The Pirates of Tortuga Bay, a swashbuckling crew performing an adventurous tale on a shipwreck-style stage.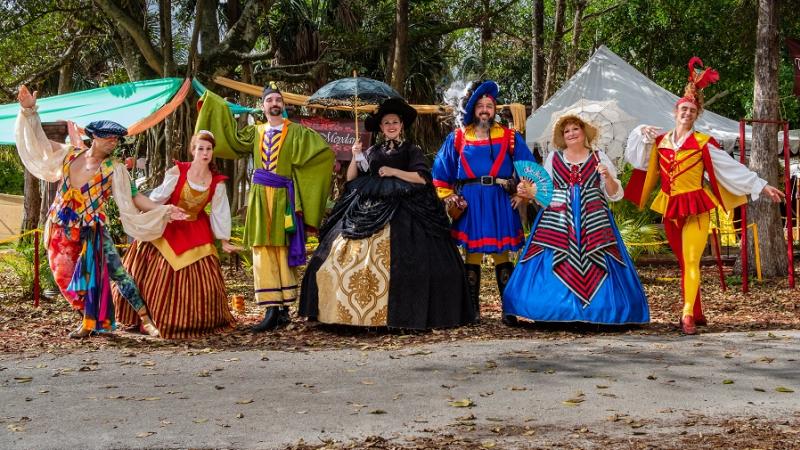 If shopping is your favorite pastime, you'll find one-of-a-kind items here — from handmade jewelry and renaissance-style attire to wooden swords and fairy wings. Complete your medieval look with a henna tattoo or a hair braid, two services offered at the festival.
Medieval-Style Ale & Grub
Food and drink aren't in short supply at this renaissance party featuring vendors to appease every taste bud.
Enjoy old-world dishes like meat pies and polish sausage, fast food items, including hamburgers, hot dogs and fries, and Greek and Latin cuisine. If you're craving something sweet, choose between kettle corn, funnel cake, caramel apples, and churros.
Wash down your meal or snack with an ice-cold glass of cider or beer, or perhaps a frozen cocktail or mead. Non-alcoholic options include smoothies, lemonade, and a variety of coffee drinks.
Tickets, Parking & More
If you plan on attending the festival, event organizers recommend purchasing tickets ahead of time online as they predict tickets will sell out fast. Tickets are also available for purchase at the on-site box office.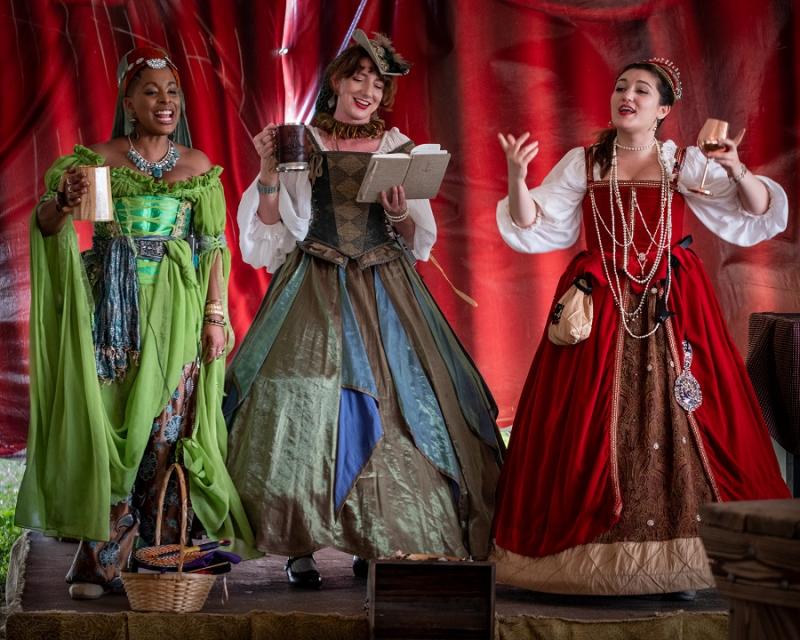 Prices range from $32 for adults and $14 for children (ages 6 to 11 years of age). Children 5 and younger are free. Special seasonal passes are available for $199 (adults) and $79.50 (children). Group ticket rates are also offered but must be purchased in person at the box-office only. VIP Parking is also available for purchase. You can avoid making the box office line, by buying ahead of time, online.
You may wear renaissance-style costumes to the event, and closed-toed shoes or sneakers are recommended.
Once you've selected an outfit, rally your family and friends for an adventure filled with pirates, knights, and plenty of pixie dust at Ren-Fest.