Fort Lauderdale, also known as the Venice of America, is Miami's vibrant neighbor to the north by about 30 miles. If you're flying in or out of Miami International Airport (MIA), cruising from PortMiami  or wish to explore beyond Miami, there are plenty of transportation options with or without a car to get you to Fort Lauderdale and the entire Greater Fort Lauderdale region.
Get ready to discover a tropical paradise that is teeming with culture, adventure, spectacular cuisine, nightlife and gracious hospitality, plus the largest outlet shopping destination in the country – Sawgrass Mills!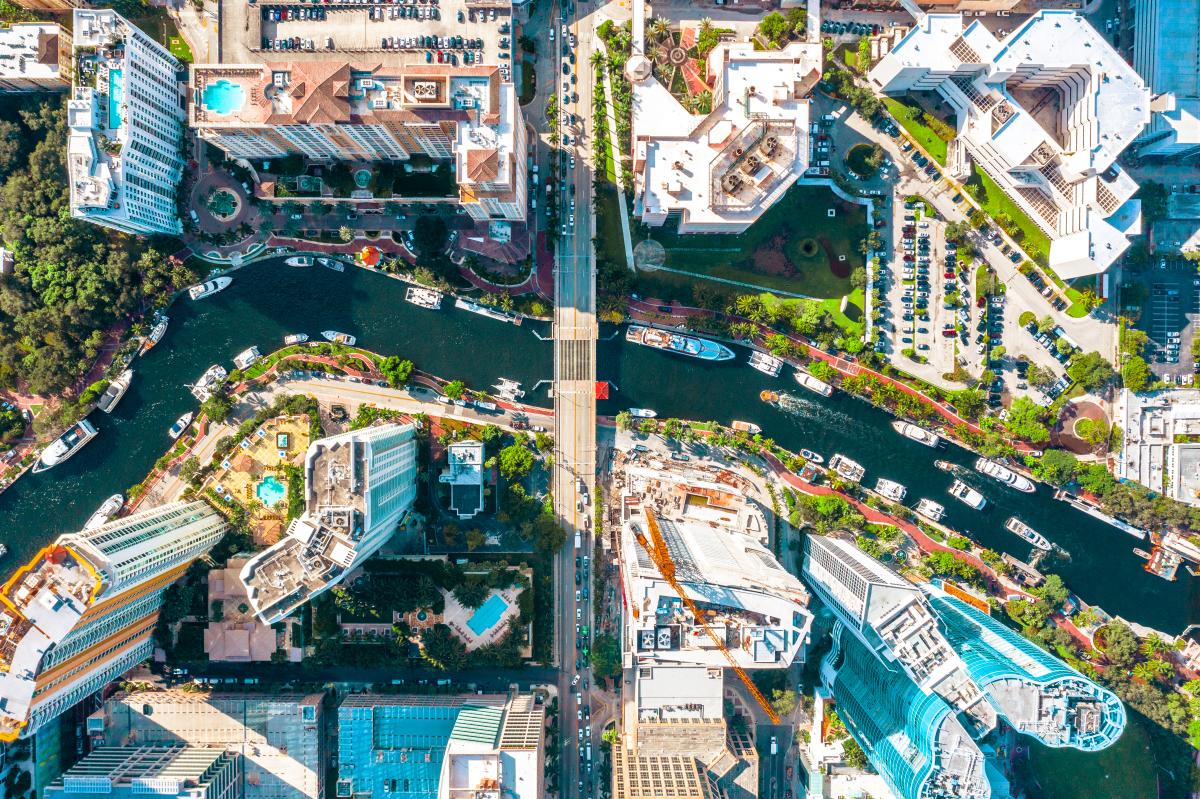 Travel by Car
If you're traveling by car, the quickest route is taking I-95 north. Plan for an hour's drive and some extra cushion time if you're driving during rush hour. To get to downtown Fort Lauderdale, exit Broward Boulevard east. Alternatively, you can take A1A, also known as the scenic highway. As you head north passing Miami beaches, you'll soon be driving alongside Greater Fort Lauderdale beaches, such as Hallandale Beach, Dania Beach, Hollywood and Fort Lauderdale.
Arrive with Brightline
If you're hopping on Brightline, the high-speed rail, you'll get from the Miami station to Fort Lauderdale in 40 minutes. If you want a car once you're in town, there is a rental car agency inside the Brightline station. There are also several ways to continue your carless commute upon arrival.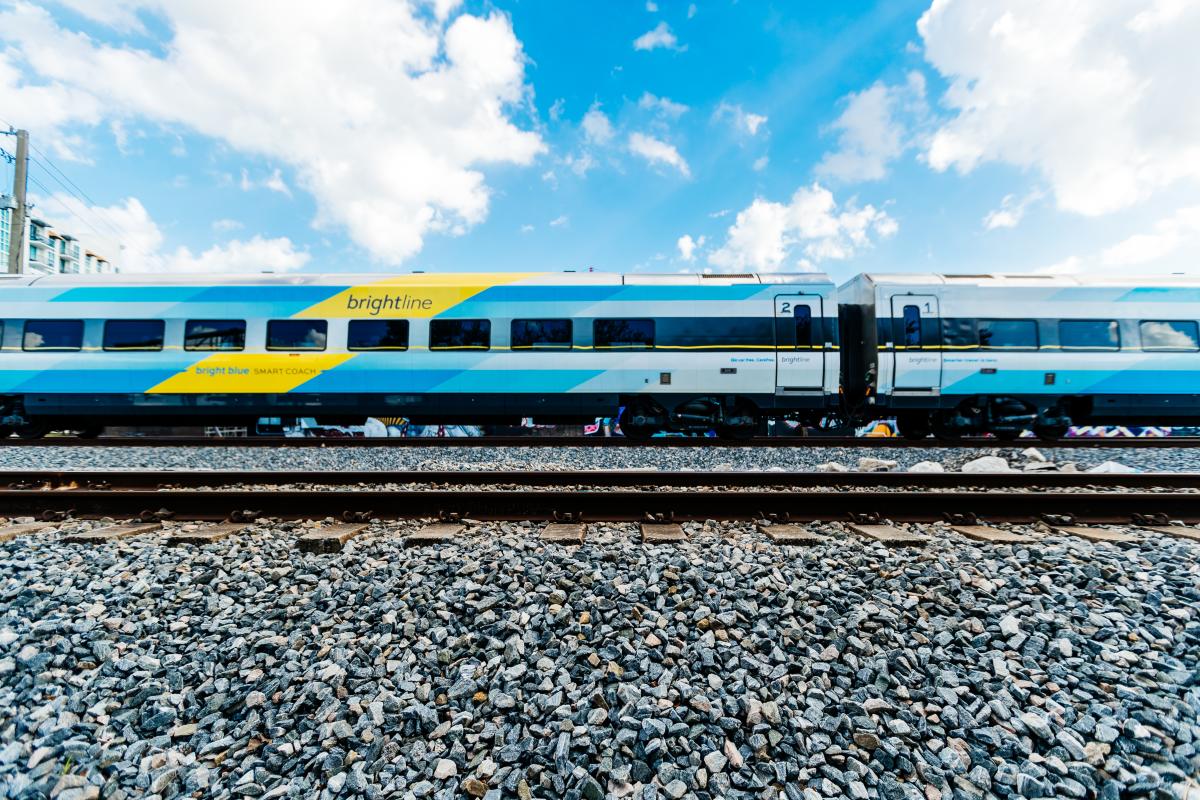 Hop on the LauderGO!
From the Fort Lauderdale Brightline station (and anywhere else in the heart of Fort Lauderdale) you can take the free, convenient and sustainable LauderGO! Micro Mover within a 5-mile radius which includes Fort Lauderdale beach, the buzzy Las Olas Boulevard and downtown – home to the world-class NSU Art Museum Fort Lauderdale and the Museum of Discovery & Science. The walkable downtown area is lined with vibrant cafes, trendy restaurants, boutiques and nightlife venues. Just download the "Ride Circuit" app to book your ride. Many of these shuttles are waiting for passengers upon the train's arrival and are readily available on a first-come, first-serve basis. Tips to the drivers are appreciated.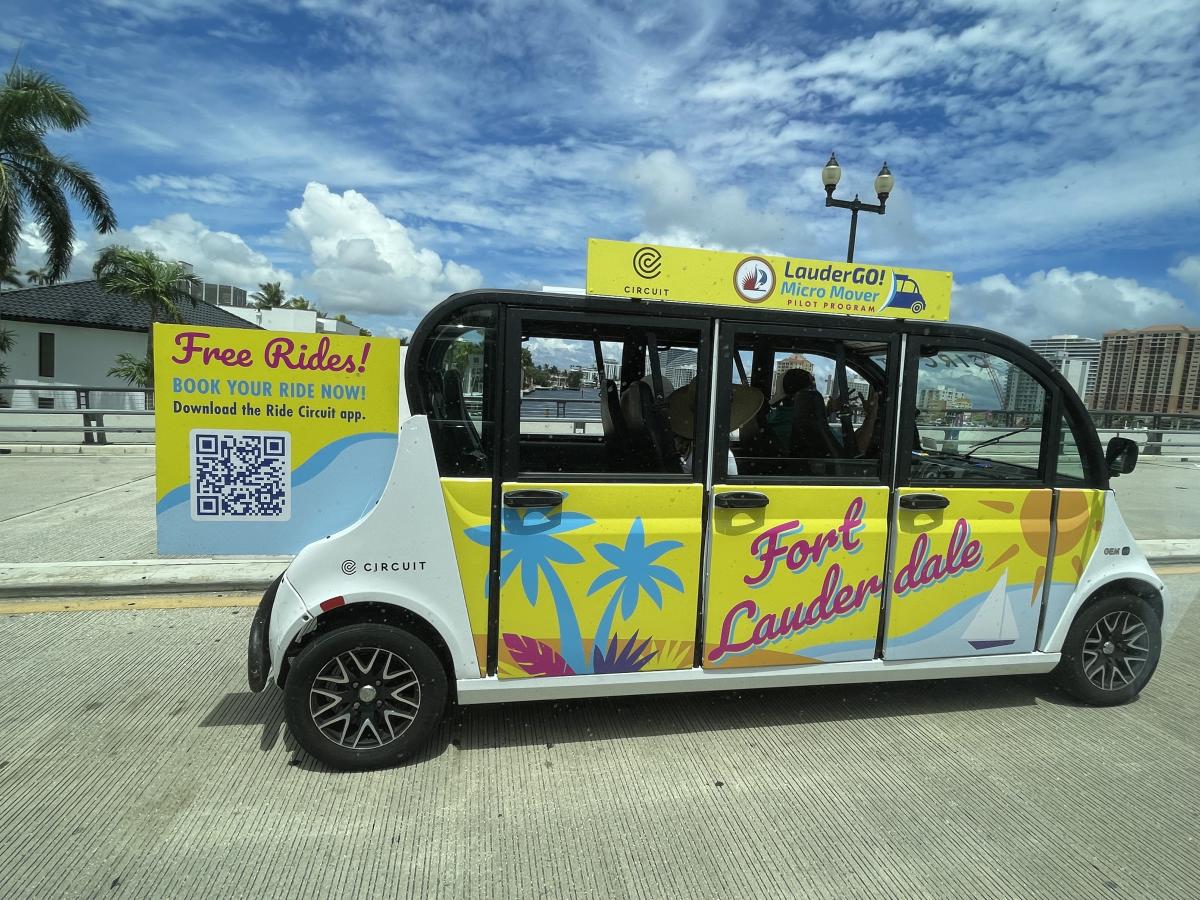 Another insider tip, from the Brightline Fort Lauderdale station, Brightline offers a free shuttle service directly to Fort Lauderdale-Hollywood International Airport (FLL). For all those Lionel Messi fans in Miami who want to catch him live in action, take the Brightline to the Fort Lauderdale station and take the complimentary shuttle to DRV Pink Stadium.

Set Sail on the Water Taxi
For a unique experience, take the LauderGO! Micro Mover or walk to the Riverwalk (one block south of Las Olas Boulevard) and board the Water Taxi at Stop #1 (335 SE 6 Avenue, Fort Lauderdale). Take it to Fort Lauderdale beach and listen to a pleasant narrated tour as you take in the beauty of mansions, yachts and glistening water. Disembark at Stop #5 or Stop #6 where you're just steps away from the beach.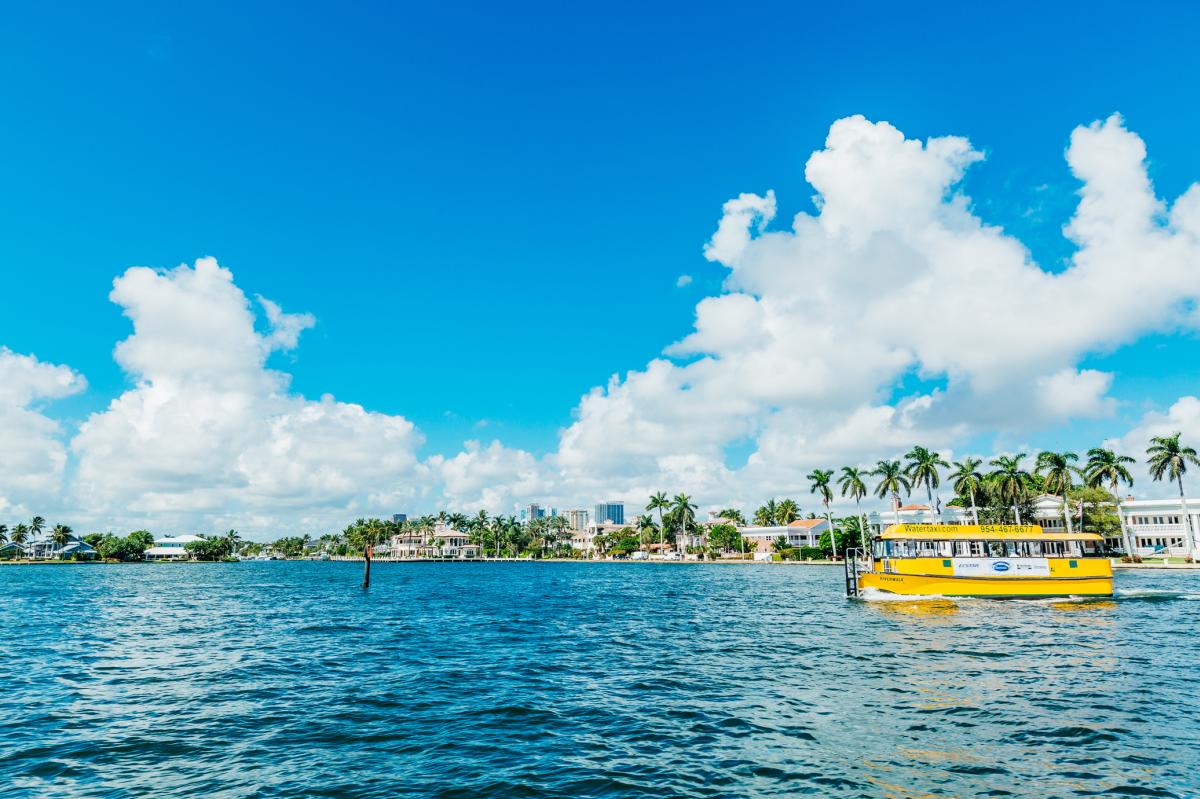 Connect with Tri-Rail
Tri-Rail connects you from MIA Airport to Fort Lauderdale. From the Fort Lauderdale stop, you can take LauderGO! Community Shuttle's NW Community Link to downtown Fort Lauderdale for free. If you want to head to Sawgrass Mills in Sunrise for a fun day of shopping, take Broward County Transit (bus) Route 22 westbound directly to the mall. The bus leaves directly from the Tri-Rail station.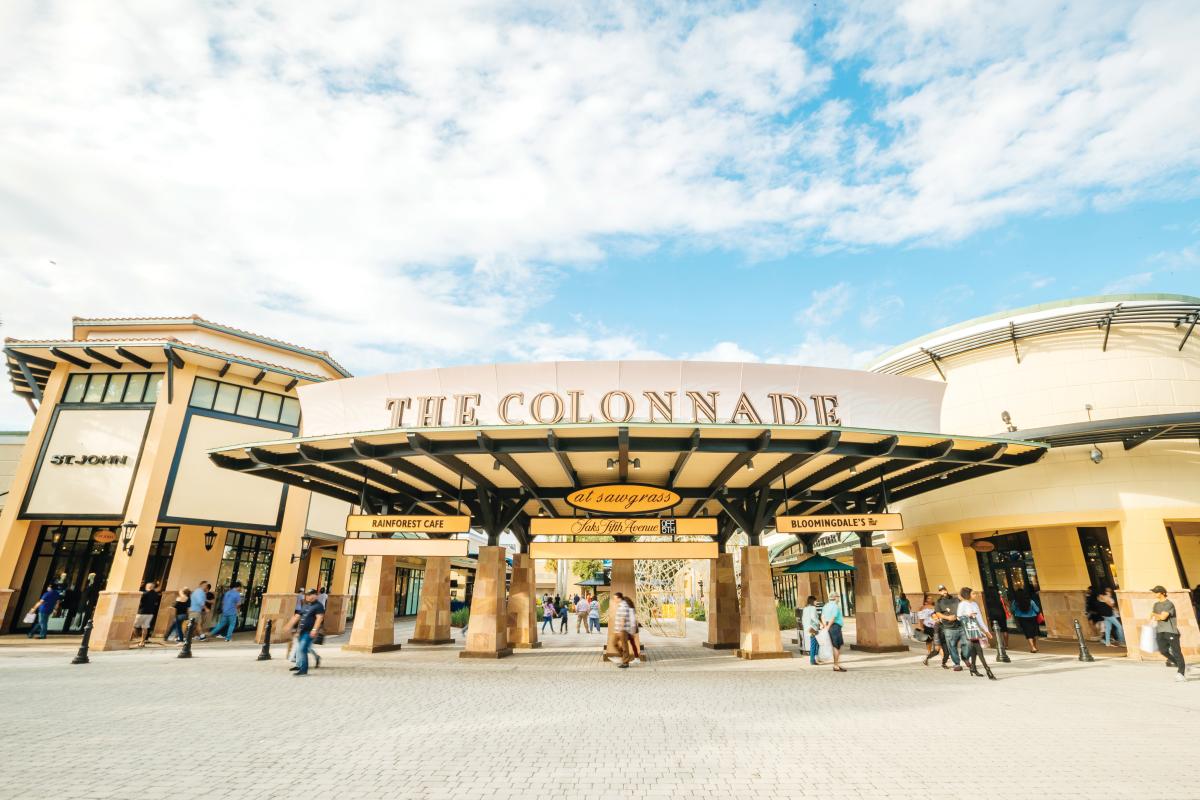 Whether you're traveling by car or train, it is just a quick and convenient ride away from Miami to Fort Lauderdale. Whether you have a couple of hours, a day or a weekend to spare, it is worth planning a trip to Fort Lauderdale for an experience like no other. You will find your slice of paradise in Greater Fort Lauderdale, where everyone under the sun is welcome.