The sights and sounds of diversity in Greater Fort Lauderdale are most evident in the array of public events throughout the year that showcase the area's uniqueness when it comes to cross-cultural interaction.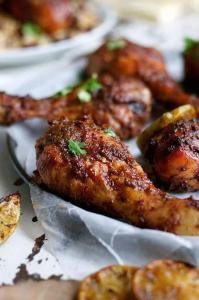 The annual Grace Jamaican Jerk Festival, which moves this year to the Miramar Regional Park on Nov. 10, and the 4th Annual Taste the Islands Experience in May both highlight a variety of Caribbean flavors and music in an inclusive way that explores cultural distinctiveness and commonalities. Special performances like the international Africa Umoja touring musical theater, which began by providing opportunities for underprivileged youth to celebrate the history of South Africa and African American heritage, will also inspire local youth from the Diaspora. The troupe will support the Embrace Girls Foundation to benefit the area when they come to Broward County in February and March. 
Greater Fort Lauderdale is also the destination of choice for some of the largest and oldest national groups and professional organizations for African Americans. These groups span a wide range of areas, including business, health, government, law and criminal justice, and media.
Conference attendees come to meet and play, and participate in projects, as well, that give back to the area's diverse communities as part of a tourism and economic development initiative that Greater Fort Lauderdale has pioneered and modeled for other CVBs nationally.  
Starting in December, more than 700 Black State Legislators from 46 states will gather for the National Black Caucus of State Legislators (NBCSL). The National Newspaper Publishers Association (NNPA), representing influential leaders of the Black press from around the country, will bring their annual think tank meeting back to the area. The lineup continues into 2020 with the Conference of Minority Transportation Officials (COMTO), as well as Black Fire Chiefs, and the National Black Optometric Association who will fill hotels with some of the top professionals in their fields – in addition to other gatherings of Greeks and faith organizations.  
Greater Fort Lauderdale will offer some unique experiences, and cultural interaction will be high on the agenda.