With Earth Day around the corner (Friday, April 22), travelers may be wondering how they can reduce their carbon footprint on vacation and give back to their destination of choice. 
If you plan on visiting our 24-mile stretch of beaches in April or any other time of year, here's your eco-friendly guide to Greater Fort Lauderdale accommodations, dining, activities, and attractions.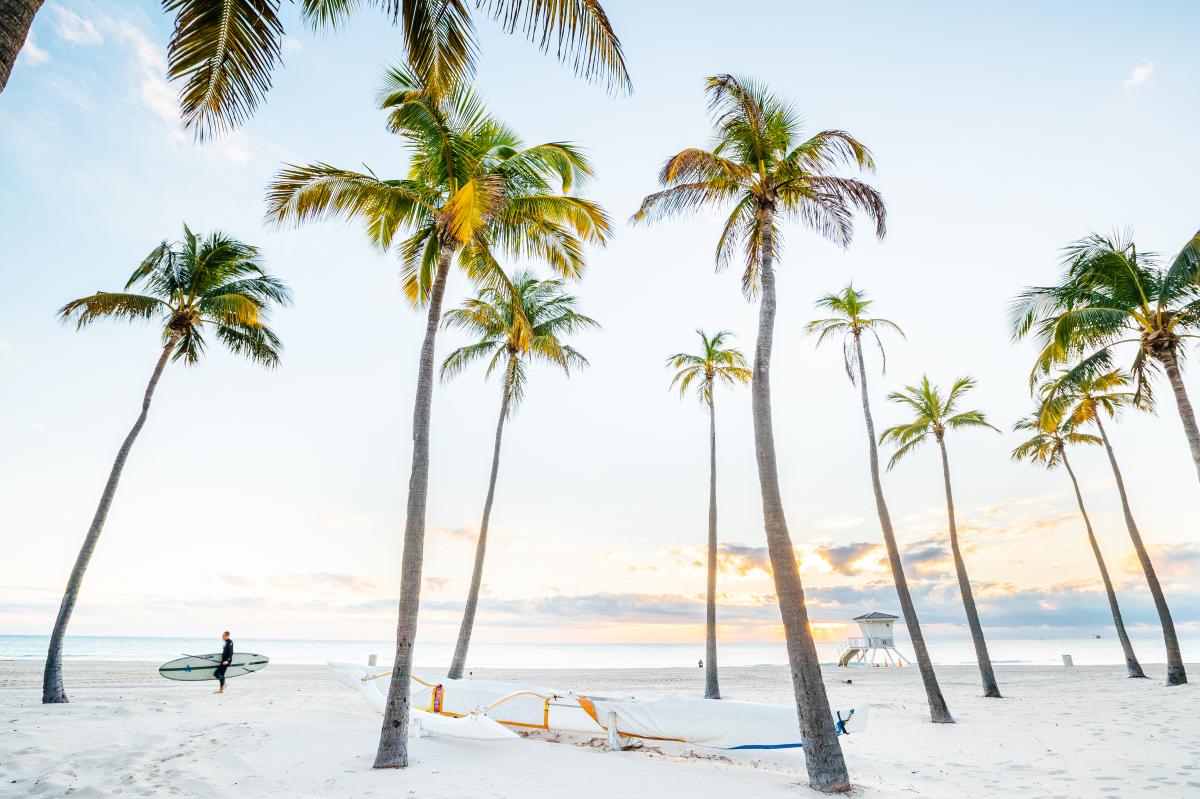 Green Lodging
With everything from keyless room entry to sustainably-made furniture, you've got your choice of eco-friendly hotels and resorts in GFL. 
Some of our accommodations are green-certified by the Florida Department of Environmental Protection's Green Lodging Program, which aids lodging facilities in their sustainability efforts, from energy efficiency to water conservation.                                                   
Hilton Fort Lauderdale Beach Resort was the first Fort Lauderdale hotel to receive the Green Lodging designation. Look up and you'll see that the all-suite resort has six rooftop wind turbines facing the Atlantic Ocean that reduce the amount of energy being used on the property. The resort features lux amenities including a beachfront pool and is within walking distance of shops and restaurants.
Margaritaville Hollywood Beach Resort is also designated under the Green Lodging Program. Situated on the bustling Hollywood Broadwalk, the family resort features over 300 rooms, a world-class spa, on-site bars and restaurants, and a pool and entertainment area fit with cabanas, lounges, and a surf simulator.

Other properties with Green Lodging certification include, but are not limited to, the Riverside Hotel on Las Olas Boulevard, B Ocean Resort Fort Lauderdale, The Ritz-Carlton Fort Lauderdale, Club Wyndham Palm-Aire in Pompano Beach, and the Seminole Hard Rock Hotel & Casino Hollywood.
And in the process of certification for the Leadership in Energy and Environmental Design (also known as LEED), a global rating for green buildings is The Dalmar, Fort Lauderdale, a Tribute Portfolio Hotel, and The Element Fort Lauderdale Downtown. Both hotels share the same building in Fort Lauderdale's Flagler Village. The Dalmar features guest rooms and suites with sustainable bamboo light fixtures and sisal-style carpets. On top of that, guests can enjoy all-natural Pharmacopia bath toiletries, which also come with your stay at The Element.
One of the best ways to reduce your carbon footprint during your trip is by camping at our local parks, some of which feature campgrounds for RVs and/or tents. Markham Park in Sunrise offers both. Quiet Waters Park in Deerfield Beach has tents and teepees available to rent.
Farm-to-Table Dining & Markets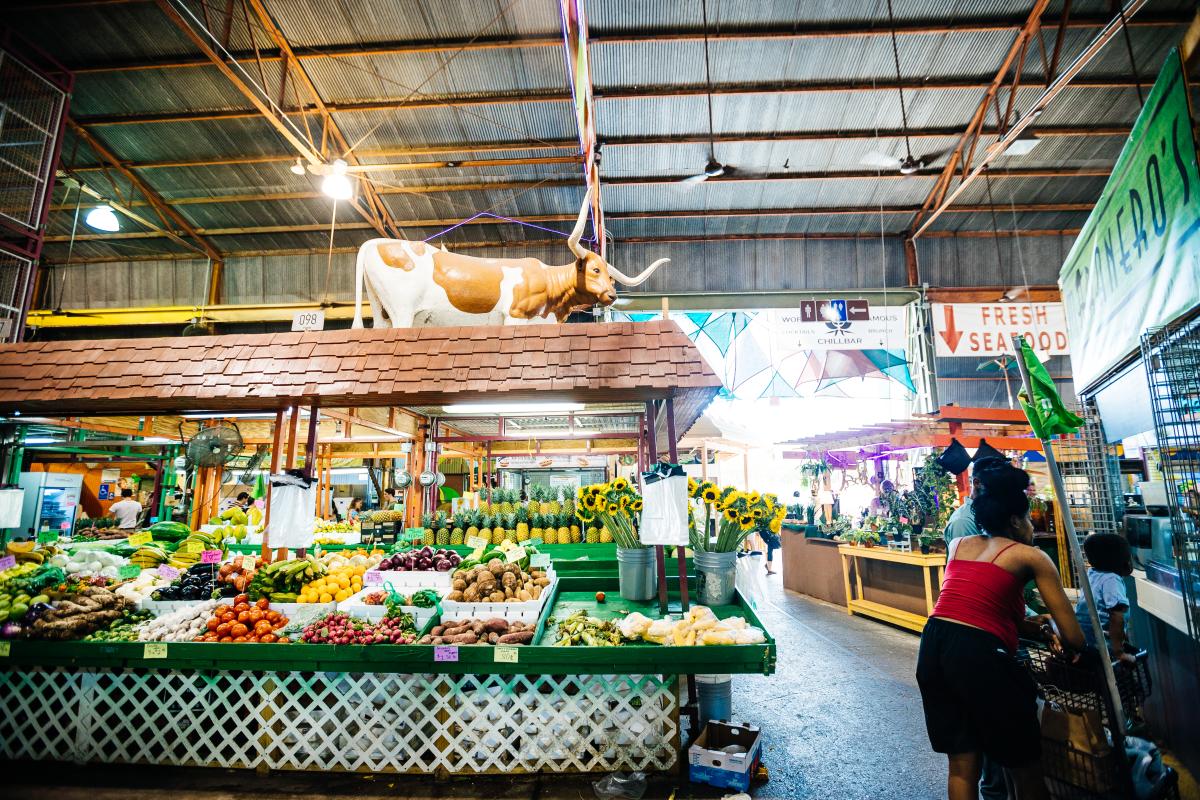 For many area restaurants, farms, and farmers markets, sustainably grown and sourced food is a point of pride. 
Our area has dozens of dining options with green in mind, like Pura Vida Las Olas, which offers all-day breakfast, acai and lunch bowls, and smoothies, and sells eco-friendly products on-site and composts its food scraps. Green Bar & Kitchen in Fort Lauderdale offers a plant-based menu of burgers (made with soy, wheat, or pea protein, or an Impossible or Beyond patty), sandwiches, bowls, salads, smoothies, and juices.
Find farm-to-table deliciousness at local farms like Marando Farms & Ranch in Davie, which grows produce and offers farm-fresh meals at its on-site restaurant. 
For a wide variety of local produce and sustainable beauty and health products, scour the area's vibrant farmers markets, from under the tiki huts of the Yellow Green Farmers Market in Hollywood to the beachside locale of the Las Olas Oceanside Park Farmers Market.  
For sustainable sea-to-table seafood, Sea Salt Fish Market sources only the freshest, most responsibly-harvested seafood available, much of it from local fishermen. Fresh chef-prepared entrees are available for on-site dining or to take away, along with dips, salads, and sauces. You can also pick up fresh-caught fish to prepare yourself. 
If you dine on Hollywood Beach, you won't find any cups, lids, straws, or utensils made with nonbiodegradable materials. The city of Hollywood banned businesses east of the Intracoastal Waterway from using plastic and foam products. Meanwhile, the city of Fort Lauderdale banned local businesses from using plastic straws and is encouraging them to reduce the use of plastic and styrofoam containers through community initiatives.

What You Can Do
There are many ways to give back to Mother Earth and Greater Fort Lauderdale before, on, or after Earth Day.  
Clean the Shore. One way is by helping pick up trash from our pristine shores and there are several options open to all interested in lending a hand. Every second Saturday of the month, the City of Fort Lauderdale Parks & Recreation Department hosts a Beach Sweep between 8 and 11 a.m. at the east end of Las Olas Blvd. where it meets the beach. 
Also on the second Saturday from 8 to 9:30 a.m. the B Safe Beach Cleanup takes place at B Ocean Resort in partnership with Broward County Sea Turtle Conservation Program, Nova Southeastern University, and Twenty6North Productions. Upcycle artist Franciso Sheut turns discarded objects found during the cleanup into visual forms that can be viewed at the resort. Both of these volunteer opportunities are open to the public.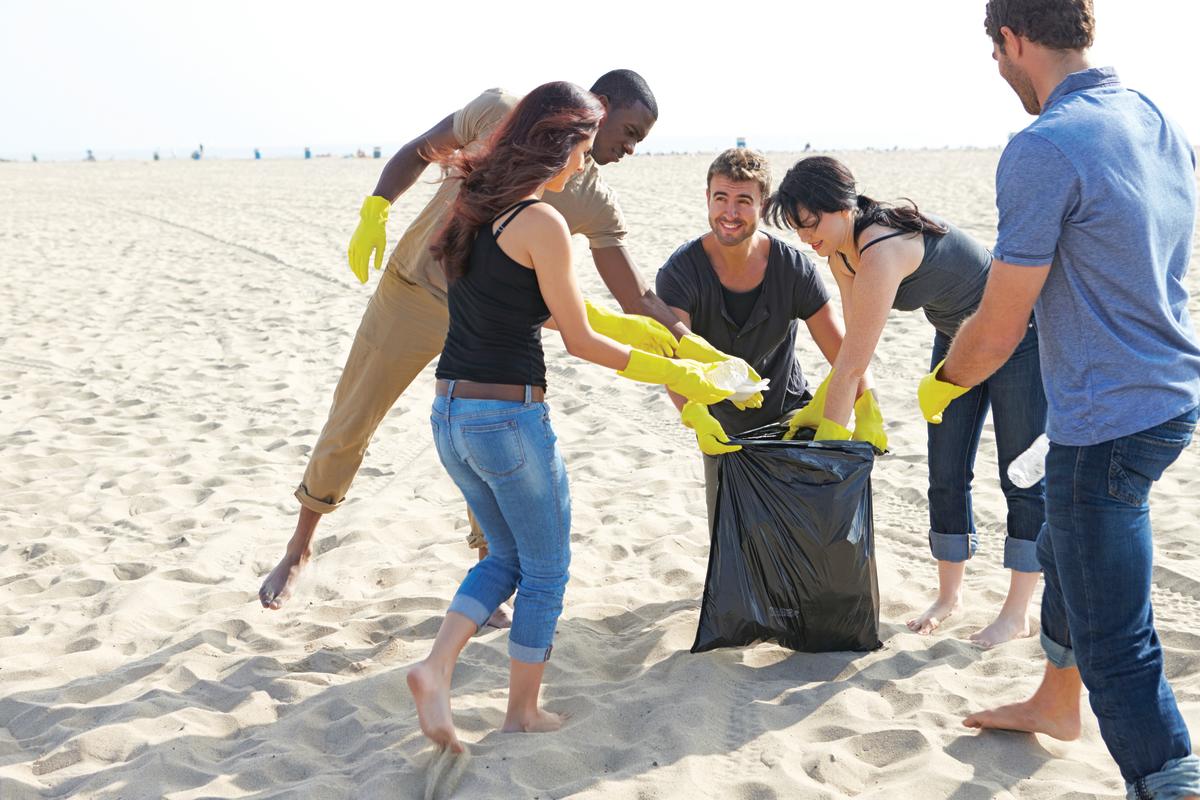 The city of Lauderdale-By-The-Sea has beach cleanup baskets beachgoers can grab on their way down to the shore. Fill the basket during your time at the beach and dump any plastic and other trash in the bins as you leave the beach. 
Go on a Turtle Walk. Turtle nesting season takes place from March 1 to October 31 when female turtles lay their eggs on the beach at night. Later in the summer, the baby turtles hatch and must immediately make the journey down the beach to the water. Explore on your own or join a guided moonlight turtle walk organized by Fort Lauderdale's Museum of Discovery and Science, which hosts walks with an expert guide on Fort Lauderdale's beach between June and July. You must reserve a spot in advance. You may see the following types of turtles during your beach trek – loggerheads, leatherbacks, and green sea turtles. When visiting the beach, keep a safe distance from the turtles, properly dispose of trash, and avoid the use of artificial lighting near the nesting areas.
Sightsee on Two Wheels. Instead of sightseeing by car, hop on a bike. Find bike rentals everywhere from Fort Lauderdale's Riverwalk and Hollywood's Broadwalk to area parks like Hugh Taylor Birch State Park in Fort Lauderdale, which features nature biking trails.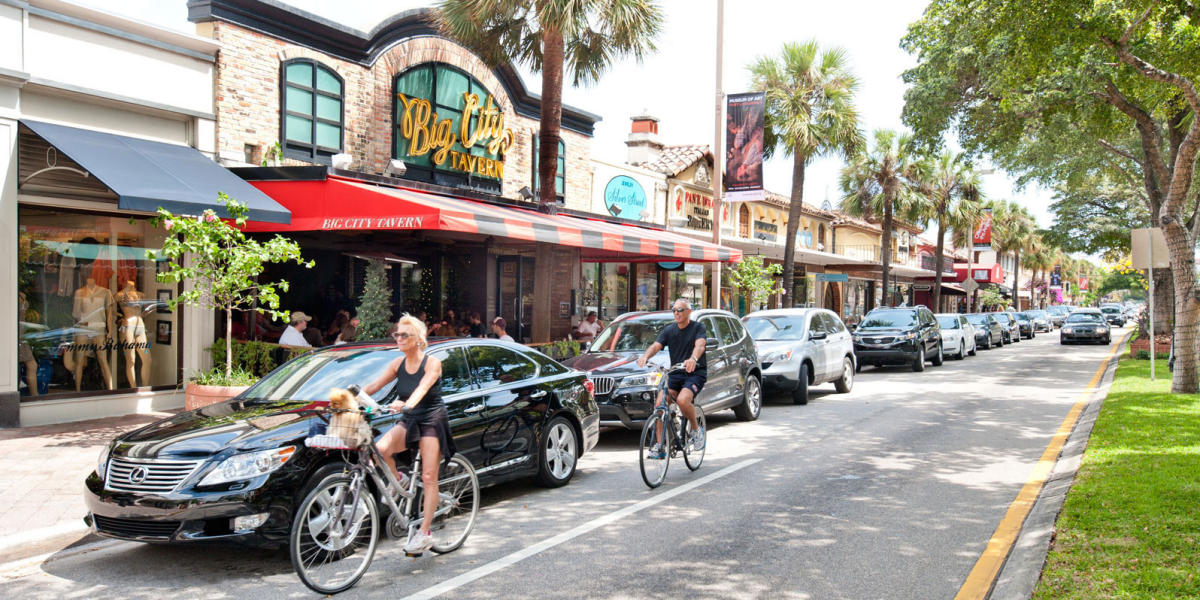 Attend Earth Day Events. The Fort Lauderdale Museum of Discovery and Science hosts the Build a Better World series every weekend in April, featuring animal-related activities and encounters, IMAX movies, and gardening workshops. The event is free with museum admission, and you must register in advance.
On Friday, April 22, and Saturday, the 23, check out the Do We Control Nature? audiovisual exhibit at MAD Gallery in Dania Beach. 
Also on April 23, take part in a beach cleanup, story walk, and a sea turtle presentation at the Hollywood Beach Bernice P. Oster Reading Center for an inaugural Earth Day event hosted by Broward County Library from 8 a.m.-12 p.m. Register in advance here.
On Sunday, April 24, the Esplanade Park in downtown Fort Lauderdale transforms into an Earth-friendly sanctuary during the annual Heal the Planet Day in its seventh year. The free event will be held from 10 a.m. to 4 p.m. with dozens of health-conscious food and beverage vendors, live music, wellness speakers, a kids zone with art activities, and a Grow Your Own Zone, where you can learn about sustainable farming techniques. While the event is free, donations are welcome. 
Volunteer or Join an Eco Tour. The Anne Kolb Nature Center in Hollywood offers guided nature walks and kayaking and hosts a volunteer day once a month. The Secret Woods Nature Center in Dania Beach also offers volunteer days each month and a monthly Tot Walk event to educate youth about the natural environment.