Greater Fort Lauderdale is never short of epic happy hours. Once 4 p.m. arrives, you can expect great deals that fit all types of personalities — from the chic restaurant lover to the beach bar fanatic. All that matters is that you have a great cocktail in hand and tasty bites to complement it. Kick-off that "5 o'clock somewhere" feeling by checking out 10 of Greater Fort Lauderdale's best happy hours you don't want to miss. 
Fort Lauderdale
Taco Craft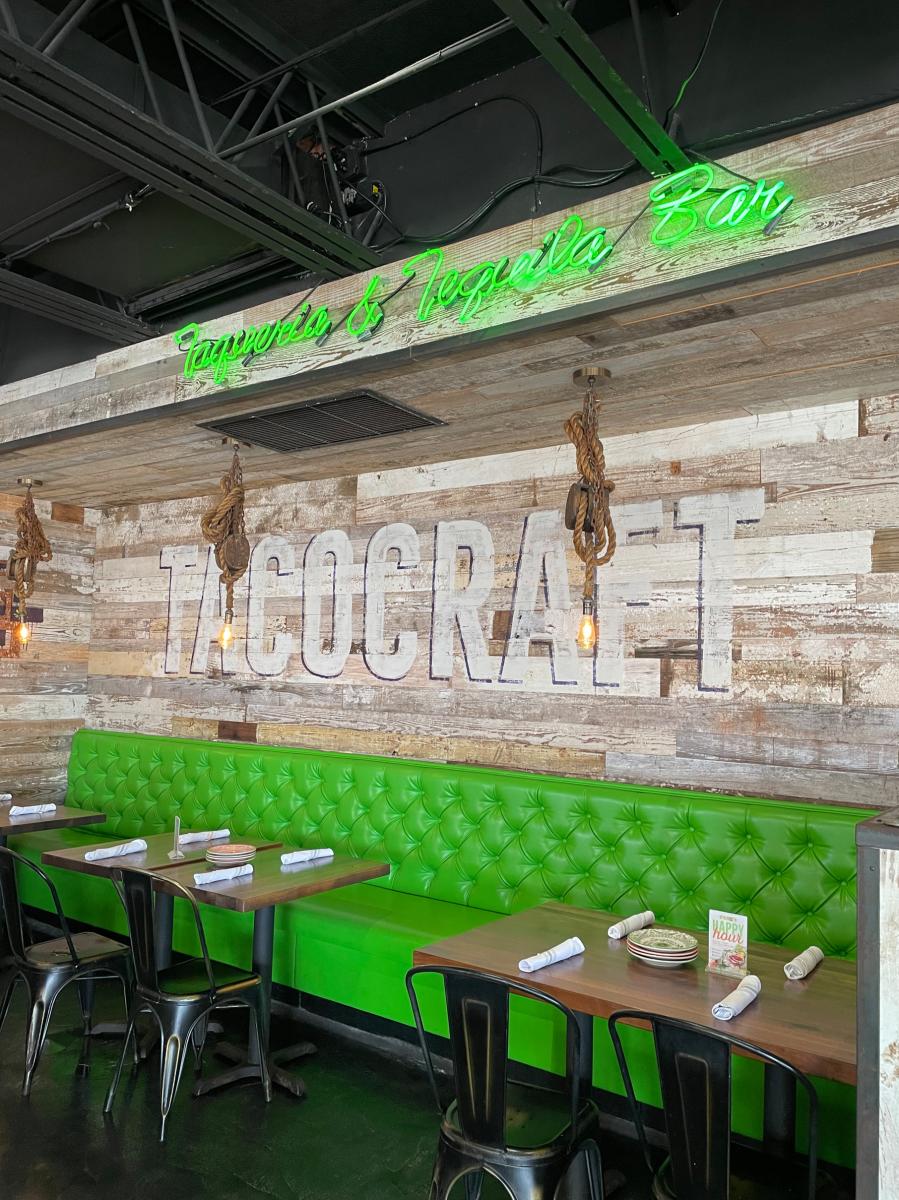 What: $6 select margaritas and cocktails; discounted bar bites (at the bar only); $4 drafts; $3 beers; $4 wines; and 50 percent off all tequila.
When: Monday - Friday (excludes Tuesdays) from 4 p.m. - 7 p.m. and 10 p.m. - close 
Why We Love It: Taco Craft makes choosing a happy hour spot easy by offering two different seating options in case you prefer your tacos and tequila after dark. While you're there, be sure to try one of their signature dishes, including the chicken taquitos and the tuna poke tacos. The best part? No matter where you are in Greater Fort Lauderdale, you're never too far from a Taco Craft, with locations in downtown Fort Lauderdale, Lauderdale-By-The-Sea, Plantation Walk, and Coral Springs. 
Moxies 
What: Discounted select bar bites and drinks 
When: Monday - Friday from 3 p.m. - 6 p.m. 
Why We Love It: This new downtown Fort Lauderdale outpost, situated on Las Olas Boulevard, boasts an open-air bar that sets the perfect ambiance for the happiest of happy hour hangouts. You have the choice of selecting from the day's offerings of craft draft beers or house wines. Alternatively, you can choose from Moxies happy hour cocktails menu and pair it with the freshly smashed guacamole with roasted corn, pico de gallo, feta cheese, and a sprinkle of lime. 
Rooftop @W1LO 

What: Sipset Happy Hour featuring $7 spirits, $8 small plates, $10 craft cocktails
When: Wednesday-Friday 4 p.m. - 6 p.m. and Saturday 2 p.m. - 4 p.m.
Why We Love It: The lush garden scenery at Rooftop @W1LO is ideal for signature sips like "Into the Sunset," made with El Tesoro Blanco tequila, cherry heering, and passion fruit. DJs spin nightly, so the vibes are always top-notch. And this is one rooftop you don't want to miss in Greater Fort Lauderdale. 
Tommy Bahama Marlin Bar 
What: Island Time happy hour featuring specially priced cocktails 
When: Every day from 3 p.m. - 6 p.m. 
Why We Love It: Nothing says vacation mode quite like stopping by Tommy Bahama's Marlin Bar. Greater Fort Lauderdale offers locations on Las Olas Boulevard and at Dania Pointe, so you can enjoy a range of signature cocktails — like Grapefruit Basil, Pineapple Paradisio, Mai Tais, and more. Marlin Bar is also known for its weekly specials, ranging from Mai Tai Mondays for $10 to $9 Margarita Thursdays.
The Wilder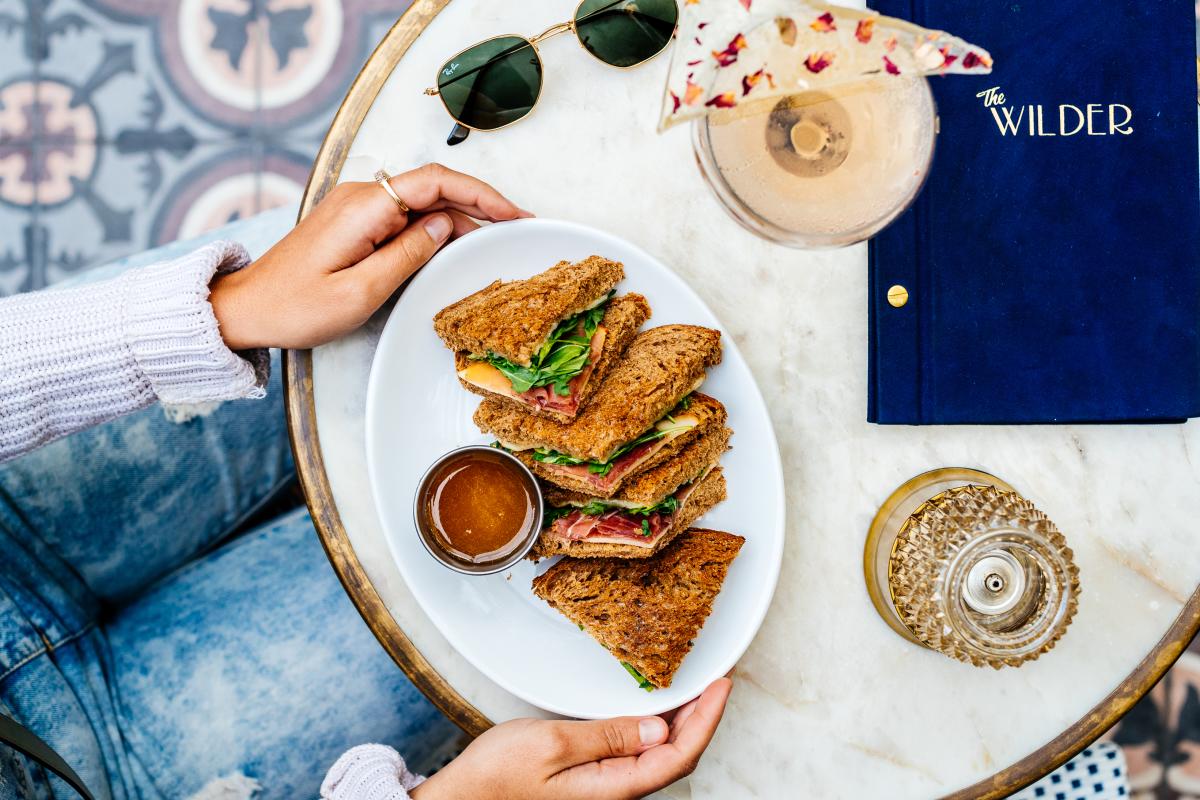 What: The Proper Happy Hour featuring $5 - $9 small plates and $7 spirits, wines, and cocktails 
When: Tuesday - Saturday from 5 p.m. - 7 p.m. 
Why We Love It: Mixology and artistry come together in every drink at The Wilder, a popular lounge in downtown Fort Lauderdale. The elevated establishment offers three unique spaces for guests to relax and enjoy a drink. Live music and performances are regular features, adding to the dynamic atmosphere.
YOT Bar & Kitchen 

What: Tip-Sea Happy Hour featuring $6 beers, $7 select spirits and wines by the glass, and $10-$13 appetizers 
When: Weekdays, 3 p.m.- 7 p.m. at the bar 
Why We Love It: YOT Bar & Kitchen provides a perfect blend of Intracoastal views and enticing happy hour deals. Amidst boats docked at the Lauderdale Marine Center, guests can relish a variety of dishes and drinks. Live music is offered on certain evenings, further enhancing the ambiance.
Pompano Beach
The Foundry

What: $6 spirits, wines, margaritas, mojitos, select draft beers, $7 select spirits, and discounted select appetizers. 
When: Monday - Friday from 4 p.m. – 7 p.m. 
Why We Love It: With an atmosphere that captures both urban energy and local spirit, The Foundry showcases unique elements like graffiti art and a vintage firehouse iron door from Philadelphia circa 1870. For a memorable happy hour, savor bacon bleu cheese dates and fire-roasted wings, perhaps accompanied by a Funky Buddha Floridian Wheat.
Lucky Fish
What: $1 off house domestic beer, wines, and liquor 
When: Monday - Friday from 4 p.m. - 7 p.m. 
Why We Love It: If you are looking for the best place to grab a beer or fruity concoction post-beach day, Lucky Fish is the spot to go. This bar, inspired by tiki aesthetics and nestled near Pompano Beach Fisher Family Pier, offers a laid-back island vibe all year-round. Stop by for happy hour and stay for the tuna poke nachos, surfside cheesesteak, and gigantic ice cream sandwiches that change daily.
Deerfield Beach
Legends Tavern & Grille 
What: 1/2 off "Bar Classics" and $2 off craft drafts, wine, and cocktails
When: Monday - Friday from 4 p.m. - 7 p.m. 
Why We Love It: With locations in Deerfield, Lighthouse Pointe, Plantation, Pompano Beach, and Sunrise, Legends Tavern & Grill offers a venue to savor a variety of cocktails, sample local brews, and watch sports games with friends.
Hollywood
The Tipsy Boar
What: $2 off hard liquor and draft beer and $1 off bottled beers and wine
When: 2 p.m. - 6 p.m. and 11 p.m. - close
Why We Love It: This Hollywood gastropub provides a notable selection of draft beers and wines, in addition to hand-crafted cocktails and world-class cuisine. Do not miss the opportunity to try an order of the famous deviled eggs at The Tipsy Boar. If you occupy a seat at the bar during happy hour, you will have the chance to enjoy select menu items for just eight dollars.
Wherever you decide to spend the happiest of hours, be sure to clink your glasses and say cheers to a wonderful vacation in Greater Fort Lauderdale.