Happy hour is a time best spent with quality cocktails in hand, a relaxing setting, and great company. 
So, kick off the night's festivities early and score a deal during the week at any one of the top 10 happy hour spots in Greater Fort Lauderdale. You're on vacation ... it doesn't matter what day it is!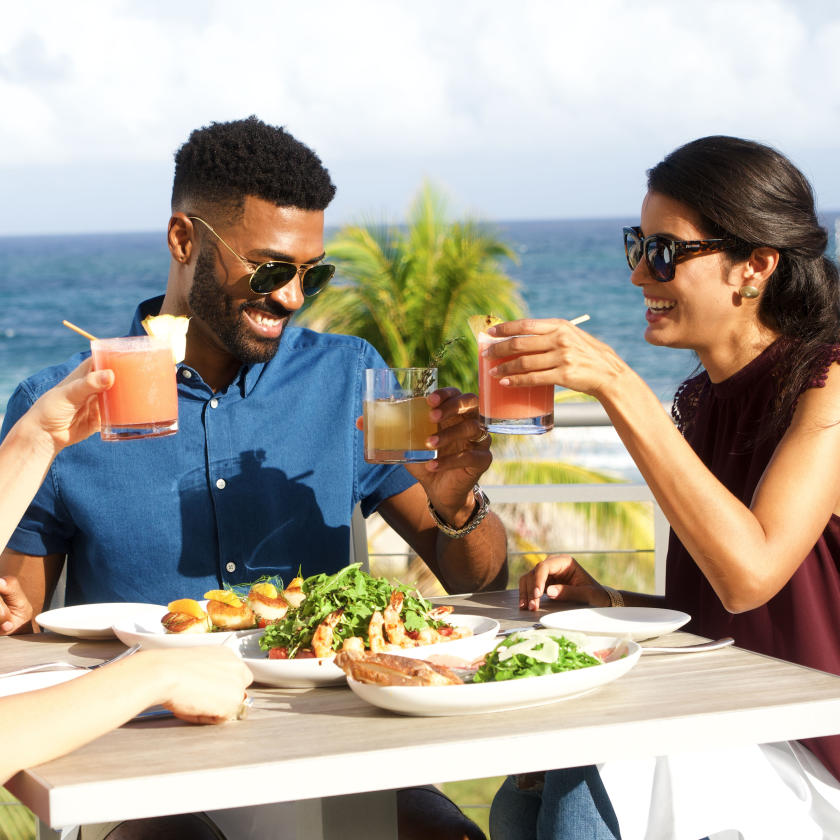 The Tipsy Boar
Located in bustling downtown Hollywood, The Tipsy Boar celebrates happy hour every weekday between 2 p.m. to 7 p.m. Enjoy $1-$2 beer and wine specials as well as discounts on delicious bar bites if you sit at the bar. Just a short car ride away from Hollywood Beach, you won't want to pass up a visit to this trendy gastropub, especially during happy hour. 
YOT Bar & Kitchen
It doesn't matter if you're arriving by land or sea, the crew at YOT Bar & Kitchen in Fort Lauderdale is always ready to greet you. With both indoor and outdoor seating in a nautical setting, this waterside restaurant, located inside the Lauderdale Marine Center, is open to anyone looking for a good time and solid happy hour deals. From 3 p.m. to 7 p.m. Mondays through Fridays, enjoy $5 wine and $4 domestic beer as well as a special $9 Aperol spritz cocktail. There are also reduced prices for starters, everything from flatbreads to Brussel sprouts, to enjoy at the indoor or outdoor bar.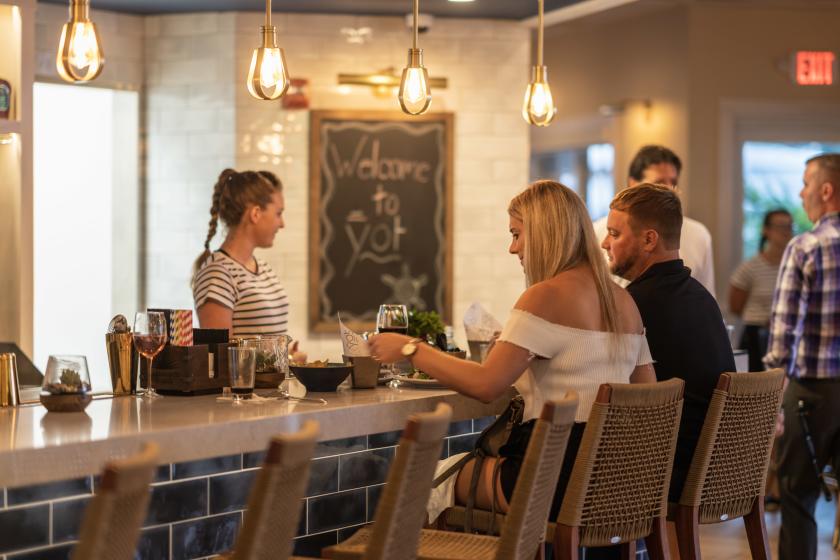 The Foundry
Don't forget to pencil in drinks and appetizers at The Foundry to your to-do list. The Pompano Beach restaurant and bar is a mix between a blacksmith shop and your coolest friend's industrial loft—part of the design includes a firehouse door from the 1870s. But even more eye-catching than the decor is the happy hour menu available between 4 p.m. and 7 p.m. Mondays through Fridays. That includes $5 margaritas and mojitos and $8 to $12 shareable plates.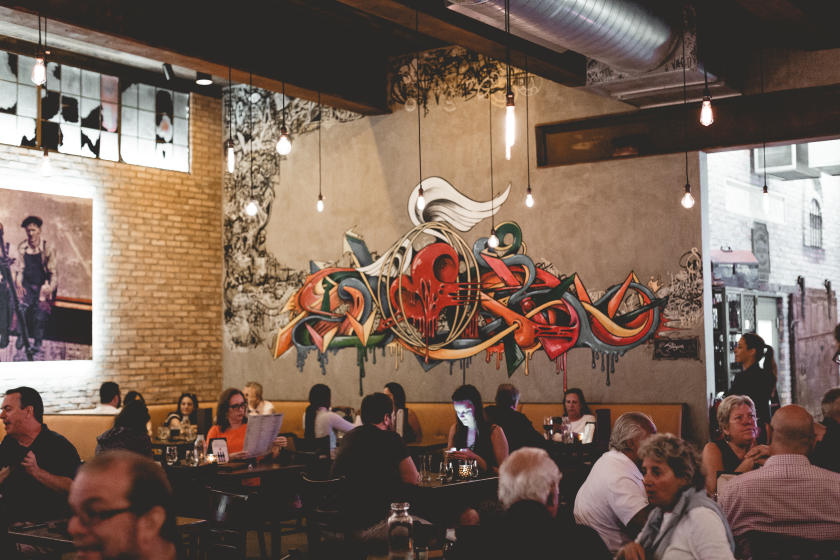 Wine + Garden
Does drinking in a secret garden by the beach sound ideal? That's what you get at Wine + Garden in Fort Lauderdale. A few blocks away from the hustle and bustle of the beach and nestled among vintage boutique hotels and condos, guests are seated outside among trees,  flowers, and strings of lights. Happy hour is celebrated between 4 p.m. and 7 p.m. with select $5 wines, $3 beers, and $8 Italian plates created by the head chef and owner. Don't forget to order the s'mores for dessert— you can roast some yourself over any one of the restaurant's firepits.
The Cook and the Cork
The Cook & the Cork in Coral Springs hosts happy hour on Wednesdays, Thursdays, and Fridays from 5 p.m. to 7 p.m. Guests can head to the bar to enjoy $5 craft beer, wine, and red or white sangria. Choose a seat inside for a luxe setting filled with dark wood and graphic tile or grab a table at the patio for a garden oasis with a living green wall and a mural.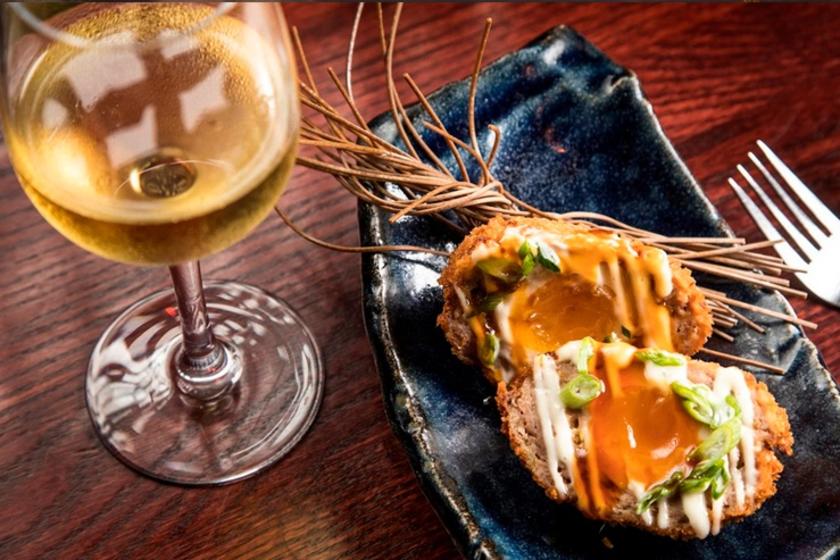 Aruba Beach Cafe
A mainstay in the town of Lauderdale-By-The-Sea since 1983, Aruba Beach Cafe is a tried-and-true classic for beachfront dining and drinks. With the waves of the Atlantic Ocean serving as a backdrop, head to one of the restaurant's three bars to enjoy happy hour on weekdays between 4 p.m. and 7 p.m. Specials include 50% off select drinks and starters, including oysters, tuna sashimi, crispy pork potstickers, chicken wings, and more.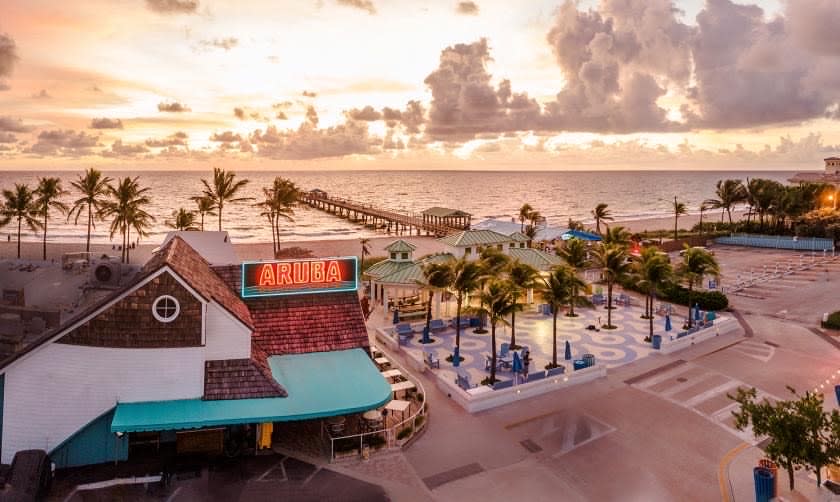 Tommy Bahama Marlin Bar
Running on island time, it's no wonder that happy hour starts early at the Tommy Bahama Marlin Bar on Las Olas Boulevard in Fort Lauderdale. From 3 p.m. to 6 p.m. at the bar, order from your choice of $6 select wines and cocktails, $8 martinis, $5 select draft beers, and $6 well drinks. Take a seat at the bar or under an umbrella closer to the boulevard.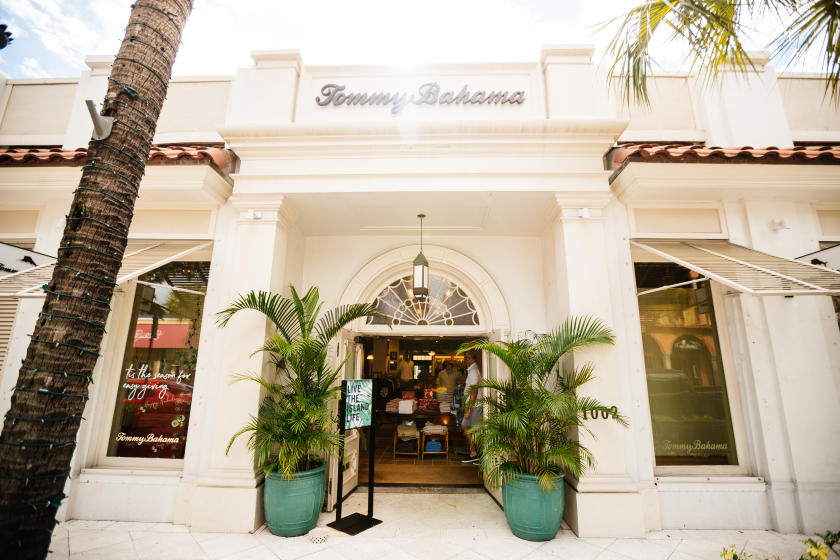 Oceans 234
Don't miss out on this Deerfield Beach waterfront restaurant's seaside "Sip and Savories" menu, aka happy hour, weekdays from 4 p.m. to 7 p.m. The treats include $7-$9 wines and $9 specialty cocktails, beers, and spirits, as well as discounted dishes. With a spectacular view of the Atlantic Ocean, and the Deerfield Beach International Fishing Pier nearby, you're in for the happiest of hours at Oceans 234.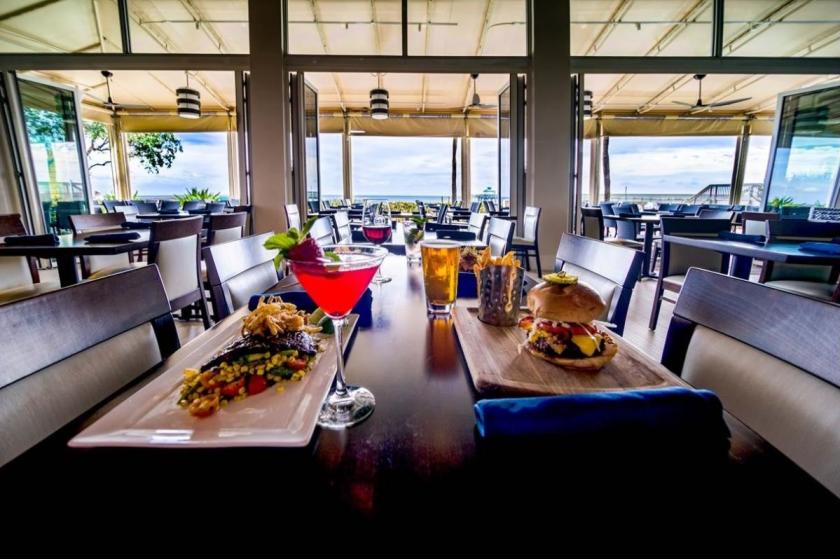 Shooters Waterfront
Enjoy a view of the Intracoastal Waterway as you sip on a refreshing cocktail. At Shooters Waterfront in Fort Lauderdale, you don't have to skimp on quality. Every weekday, the waterside restaurant offers half-off delicious cocktails as well as beer and wine served by the glass between 4 p.m. and 7 p.m. You can also choose from a selection of bar bites off the Shooters happy hour menu, which includes a smoked fish dip and a variety of flatbreads, among other things.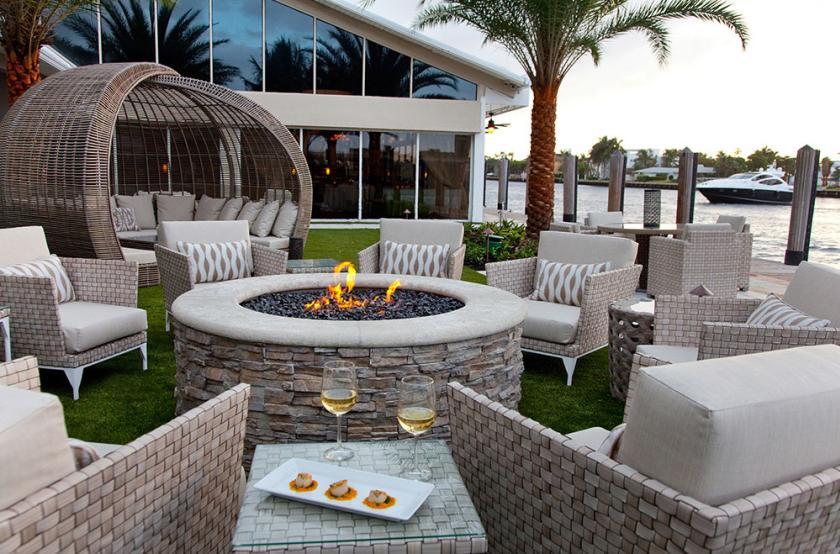 Rooftop @ 1WLO
Spend happy hour in an open-air garden oasis overlooking the urban jungle that is Fort Lauderdale. At Rooftop @ 1WLO, you can enjoy $10 craft cocktails, including $5 Tito's cocktails and half-off all food nearly all week-long. Happy hour runs between 4 p.m. - 7 p.m. Wednesdays through Fridays and 2 p.m. -5 p.m. on Saturdays.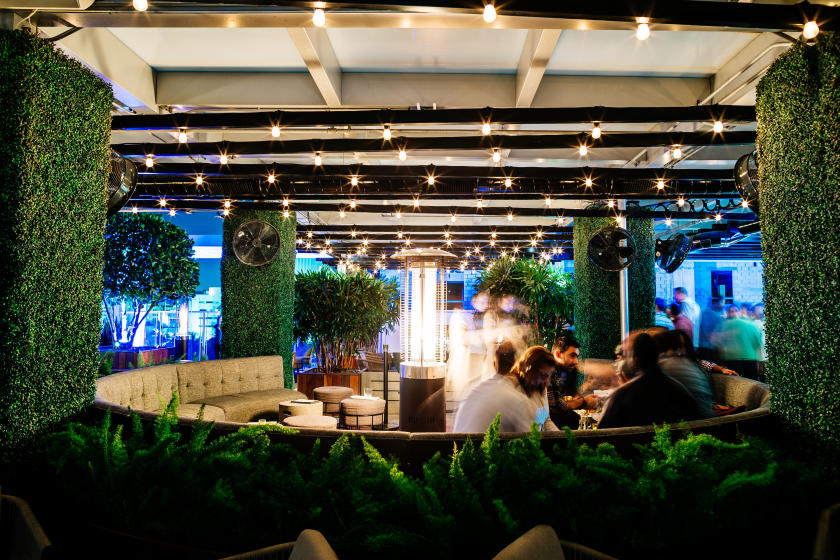 Wherever you decide to spend the happiest of hours, be sure to clink your glasses and say cheers to a wonderful vacation in Greater Fort Lauderdale.