As the saying goes, sometimes you just gotta dance! No matter if you're into the latest pop music from the radio waves, old school hip-hop, salsa, and merengue, or country tunes you know all the dance moves to, there's bound to be a nightclub in the Greater Fort Lauderdale area just for you. Here are just a few of our favorite spots for you and your friends to boogie on the dance floor.
Top 40 Vibes
SWAY
Boasting more than 14,000 square feet of venue space, SWAY in Fort Lauderdale has three separate VIP areas as well as a second-floor lounge that overlooks the nightclub. Check out their calendar of events for visiting DJs, themed parties, bottle and hookah service, and nightly specials that take a good night to a great night.
The Wilder
A cocktail bar that mixes Old Florida vibes with Art Deco decor, on Fridays and Saturdays from 10 p.m. to close, The Wilder has you out of your velvet-tufted seats and onto the dance floor. DJs spin a variety of tunes that'll have you moving your hips, ranging from today's pop to reggaeton and hip hop across the decades. When you need to take a breather, choose among the bar's extensive list of cocktails and do some people-watching.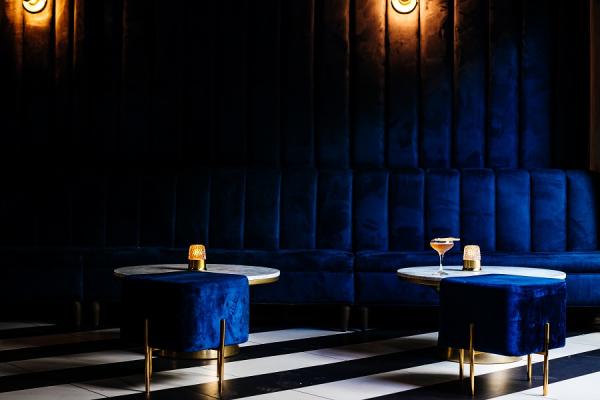 DAER
Who says you can only go out dancing at night? At the Seminole Hard Rock Hotel & Casino Hollywood's new Guitar Hotel, DAER serves as a day and nightclub. The 44,000-square-foot indoor and outdoor venue hosts visiting DJs, rappers, aerial dancers, and celebs while guests party poolside or under the glow of laser lights.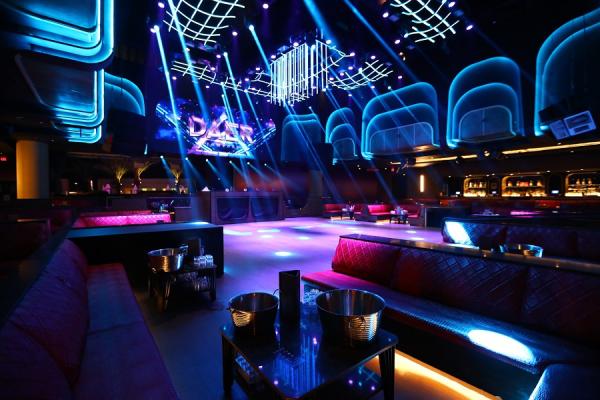 Gay-Friendly Nightclubs
Hunters
Open for more than 30 years, Hunters proudly celebrates diversity and inclusiveness in Wilton Manors including on the dance floor. There are drink specials and activities every day of the week, including bear nights on Fridays, pop and club anthems on Saturdays from 10 p.m. to 3 a.m., and Sunday T-dances. 
The Manor
A nightclub, event space, and lounge, the two-level venue has it all. The Manor's Epic Room and the Empire Room are where dancing, runway shows, and special events are held, under the glow of chandeliers and epic light displays. On stage, revelers will be in awe of dancers, drag queens, and other over-the-top performers.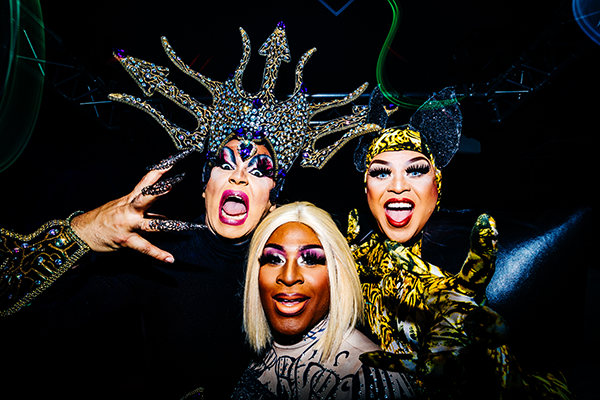 Latin 
Congas Nightclub
A hidden gem in Sunrise, Congas is known for its playlist of rumba and old-school Latin music while also paying homage to salsa, merengue, bachata, and reggaeton. No one will be messing around on their cell phones here — they're too busy practicing their moves with friends on the dance floor.
Spice Resto-Lounge
For a night of moving your hips to Latin music, there's Hollywood's Spice Resto-Lounge. Not only does the DJ spin tunes, but several nights a week there are live bands and go-go dancers to get the party started. Plus, there are daily happy hour specials, Ladies Nights on Thursday, hookah pipes, and a menu of Latin food for a night of dinner and dancing.
Hip Hop
Club Euro
There's no shortage of dance clubs in Greater Fort Lauderdale that include hip hop on their playlist, but Club Euro in downtown Fort Lauderdale plays exclusively hip hop, reggaeton, and Caribbean jams. Hit the dance floor to sing along to your favorite lyrics, indulge in Ladies Nights every Thursday (free entry and drinks all night), and take the night to the next level with a VIP table and bottle service.
Country
Round Up
Throw on your Daisy Dukes and cowboy boots because Round Up Country Western Nightclub in Davie is all about country tunes and line dancing. Take part in Ladies Night on Wednesdays and Fridays, beer pong on Thursdays, and Legendary Saturday nights with free line dancing starting at 7:30 p.m. on the 2,000 square foot dance floor. Free line dance lessons also take place on select weekdays at 8 p.m. Or if you're feeling brave, dive right into the crowd and follow along to the steps with your new friends.

Scandals Saloon 
The gayborhood loves country music, too! Scandals Saloon in Wilton Manors plays host to a number of country-themed activities, including country night bingo, line dancing on Thursdays starting at 7:30 p.m., karaoke Fridays, country drag queens on Scandalous Saturdays, and more.