Get up-close-and-personal with some of your favorite wildlife during your next visit to Greater Fort Lauderdale.
From the Atlantic Ocean to the Everglades, Greater Fort Lauderdale abounds with an array of creatures who call South Florida home. Whether you're traveling with kids or you're an animal enthusiast yourself, check out one of these encounters where you'll find local favorites — whether they're furry, feathered, or finned — during your next visit. 
Catch a butterfly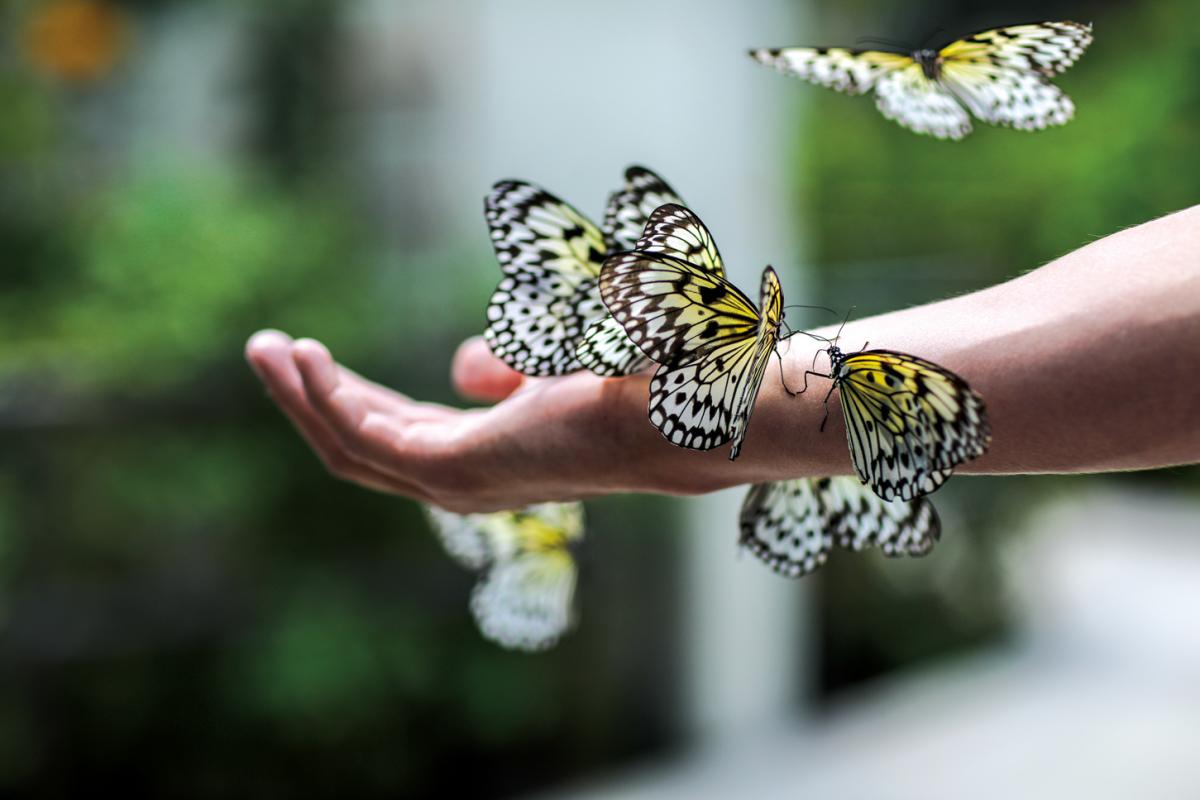 Bask in the beauty of Butterfly World, where 20,000 of these fragile creatures flutter alongside hundreds of tropical birds, like lorikeets and macaws, and colorful blooms, such as monkey's brush and dancing lady orchids. The Coconut Creek campus includes a garden, aviary, museum, and research lab, where these exotic creatures have been housed since 1988.
See flamingos prance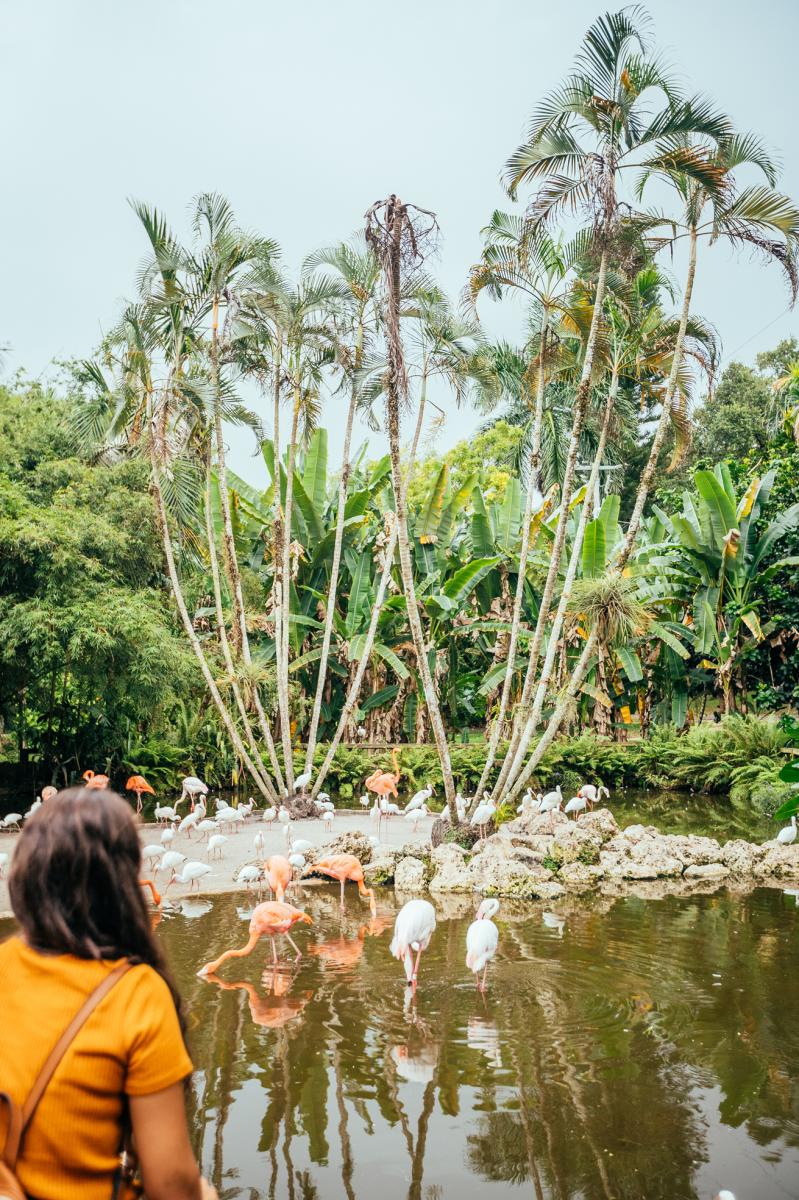 The Flamingo Gardens in Davie has been protecting thousands of tropical and exotic plants, and native Florida animals that can't survive in the wild, for almost a century. The 60-acre botanical garden and wildlife sanctuary is eponymously named for the stunning pink birds, but you can also find alligators, black bears, panthers, bobcats, turtles, otters, and more than 45 native bird species — including owls, parrots, and Bald eagles. This spring, Flamingo Gardens opened a new Butterfly Conservatory where kids can learn about the important role these creatures play in Florida's ecosystem.
Watch an alligator show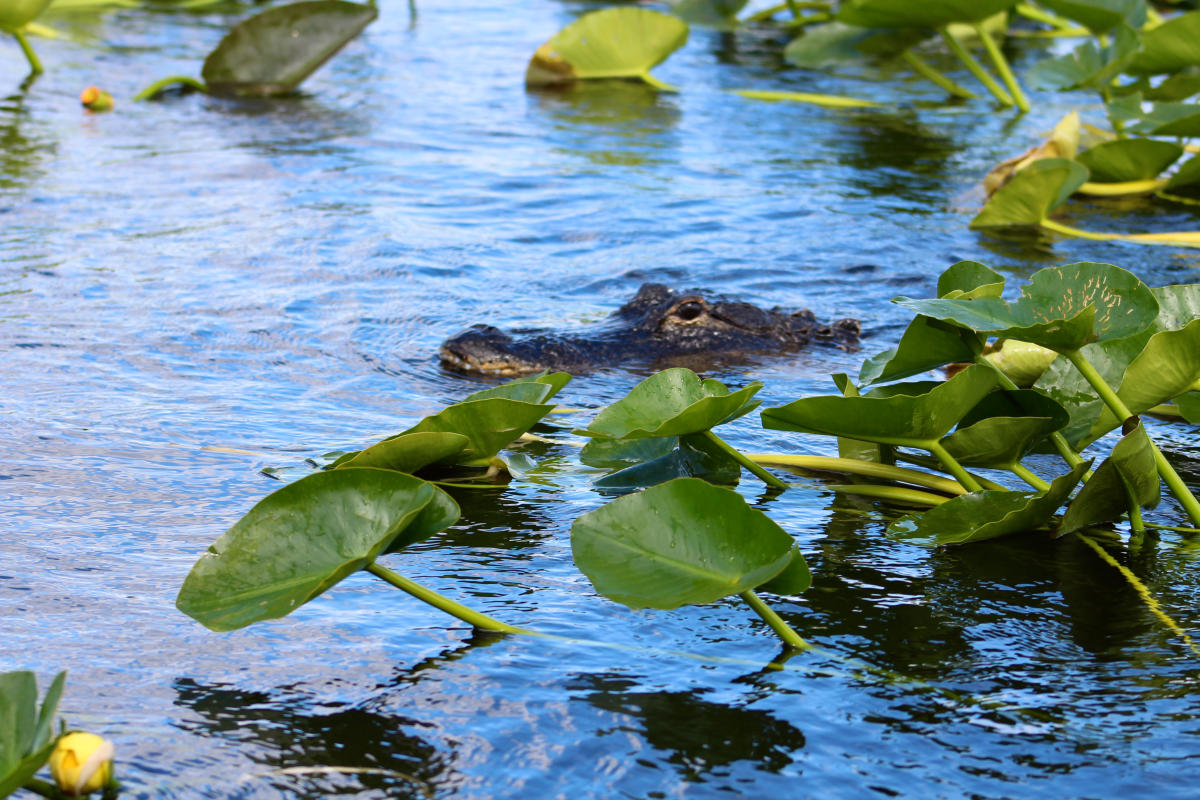 See Florida's untamed side during an Everglades Holiday Park airboat tour. You'll glide through the wetland witnessing everything from great egrets, to snakes, to turtles, and, of course, alligators. Stick around after the exciting ride to watch an alligator presentation in the world-famous Gator Pit. Or sign up for an animal encounter where you'll have 45 minutes to interact with five uncaged creatures while their expert handlers share fun facts about them. You'll even get to take home professional photos with your new friends.
Meet an otter
Learn all about Florida's native plants and animals at the Museum of Discovery and Science Florida Ecosystems Exhibit in downtown Fort Lauderdale, where you can see, learn about everything from alligators, to sea turtles, to snakes. Once you've met all of the critters you'd find in the wild, you can board an airboat simulation that takes you on a ride through the Everglades where these animals naturally reside. 
On select days, you can even get early admission and enjoy a catered breakfast while meeting the four North American river otters who call a two-story indoor/outdoor habitat at the museum home. 
Ride a pony 
In the cowboy town of Davie, you can find rodeos to old western shops as a nod to the area's rich agricultural history. You'll also find a handful of petting zoos where kids can interact with farm animals like goats, roosters, bunnies, ostriches, pigs, and cows. Two of the most popular places in town — where little ones can even be hoisted onto the backs of ponies for a ride around the ring — include Little Critters Corral and My Little Farm.
Watch sea turtles hatch
During the spring, about 2,000 sea turtle nests are built on the beaches across Greater Fort Lauderdale. If you're visiting during the months of June and July, sign up for a guided tour at Dr. Von D. Mizell-Eula Johnson State Park in Dania Beach, and you could witness sea turtle hatchlings as they break free from their shells and make a beeline down the beach to the ocean. 
Swim with the fish
There is a whole underwater world to explore just off of Greater Fort Lauderdale's coast. During a daily Sea Experience tour, you'll board a glass-bottom boat that brings you to a dive site 0.5 mile away from the shore. Strap on a snorkel and jump into the water for a guided tour beneath the surface, during which you'll spot a natural coral reef as you swim alongside colorful fish and marine life. 
Whether they walk on two legs, four legs, or no legs, everyone under the sun is celebrated in Greater Fort Lauderdale. Meet the local animals and their handlers when you book one of the above experiences. You'll learn, you'll laugh, and you'll leave with photos and memories that last much longer than your tan.