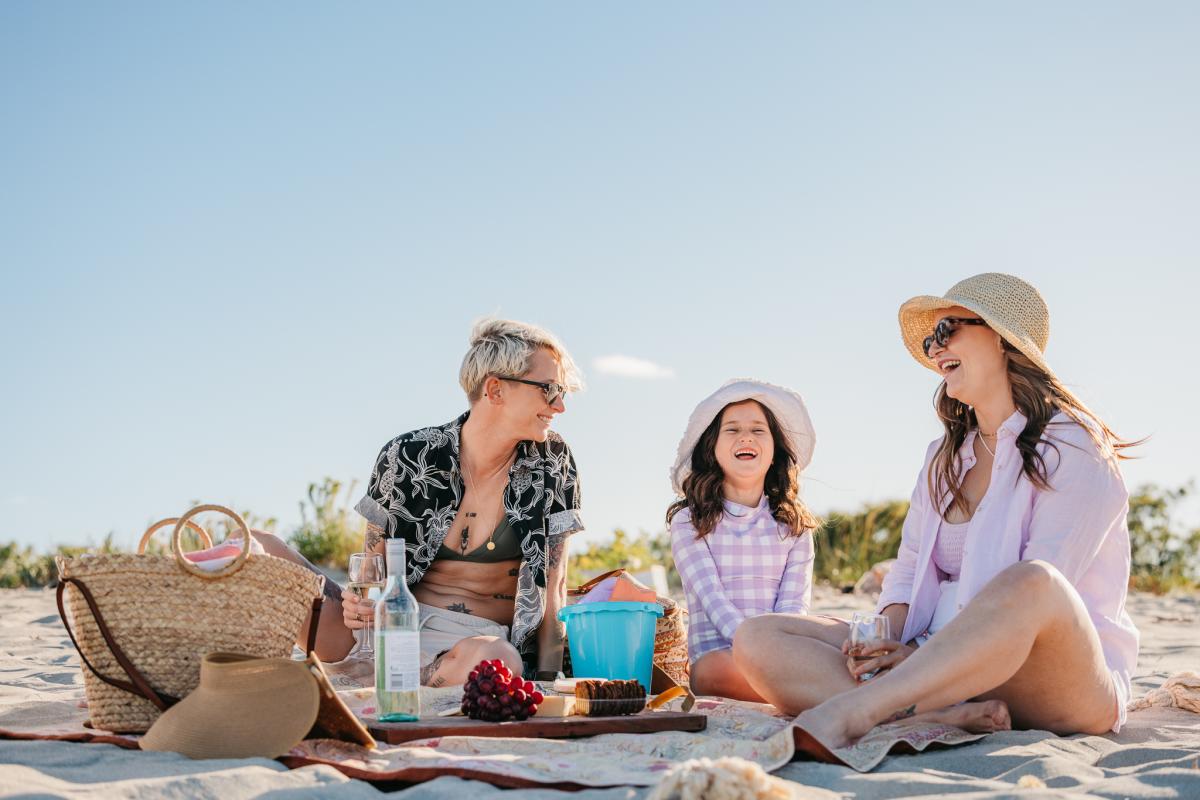 Greater Fort Lauderdale, FL (March 9, 2023) — Florida's LGBT+ capital and one of the most progressive destinations in the United States, celebrates diversity and inclusion in every way, every day. It's where Pride is the daily way of life.
"We embrace every segment of the LGBT+ community to make everyone feel welcome, comfortable and safe," said Richard Gray, Senior Vice President, Inclusion & Accessibility at Visit Lauderdale. "We are especially proud that Fort Lauderdale, Hollywood, Oakland Park and Wilton Manors have earned a perfect score on the Human Rights Campaign's Municipal Equality Index."
Visit Lauderdale, the official destination marketing organization for Greater Fort Lauderdale, isn't only known for its 24 miles of golden beaches, incredible dining options, and countless ways to explore our waterways, it's equally renowned for its welcoming, authentic vibe. Here you'll find 31 municipalities and a thriving local LGBT+ community with the highest concentration of same-sex couple households in the country. You'll also discover hundreds of gay-owned and operated businesses, many of which are centered around the Wilton Manors neighborhood. And nestled in Fort Lauderdale beach, is Sebastian Beach, the top-rated gay beach in the United States.
Greater Fort Lauderdale welcomes more than a million Lesbian, Gay, Bisexual, and Transgender (LGBT+) visitors every year. Gay-friendly and gay-owned businesses line Fort Lauderdale and Wilton Manors' pedestrian main streets, where you'll find everything from drag brunches to luxe gay guesthouses. LGBT+ events like film festivals and concerts take place throughout the year, but the festivities kick up a notch during Pride Month in June.
Upcoming Signature LGBT+ Event                   
                       
FLoatarama - June 10 & 11, 2023
The 4th Annual FLoatarama gay flotilla returns as an official event of the Stonewall Pride Festival. A festive flotilla of decorated private and chartered boats with ticketed passengers will depart from Esplanade Park in downtown Fort Lauderdale to cruise the New River and Intracoastal Waterway, followed by a festive Sailor's Dance and Pool Party.  All proceeds benefit the FLoatarama LGBTQ Youth Fund.  
Stonewall Pride Parade and Street Festival - June 17, 2023
The Stonewall Pride Parade and Street Festival is a popular community event which attracts 50,000 spectators. The annual parade has a direct economic impact of more than $6 million dollars for the City of Wilton Manors, according to an independent study. Stonewall Pride celebrates the historic Stonewall Riots and the start of the LGBT+ human rights movement and how it has shaped our community. 
FlockFest - July 7-9, 2023           
The celebration continues with FlockFest which attracts upwards of 5,000 people. Held at Fort Lauderdale Beach Park this year instead of Sebastian Beach to allow for more parking, full bathrooms, and more space. This event invokes, promotes, and celebrates LGBT+ culture. FlockFest is also an invitation to grab your best sunglasses and bring your decorated winged floatie for a day of sun and fun on one of Greater Fort Lauderdale's most beautiful gold sand beaches.
OUTshine Fort Lauderdale - October 19 - 29, 2023
When the sun sets, Greater Fort Lauderdale's OUTshine Film Festival in Fort Lauderdale maintains the region's commitment to LGBT+ issues. World premiere film screenings make the festival a must-see event. Annual presentations include filmmaker discussions and actor talk-backs that encourage a sense of community and provide a lens on the gay, lesbian, bisexual, and transgender experience.
Wicked Manors Halloween - October 31, 2023
Wicked Manors, one of the City of Wilton Manor's biggest events, is held every Halloween along Wilton Drive. Celebrating its 10th anniversary in 2023, the massive Halloween party attracts more than 20,000 attendees who come dressed to impress, competing in costume contests or dancing the night away in one of the many nightclubs. All proceeds support the vital programs and services of The Pride Center.
Visit Lauderdale's New Everyone Under the Sun Brand Campaign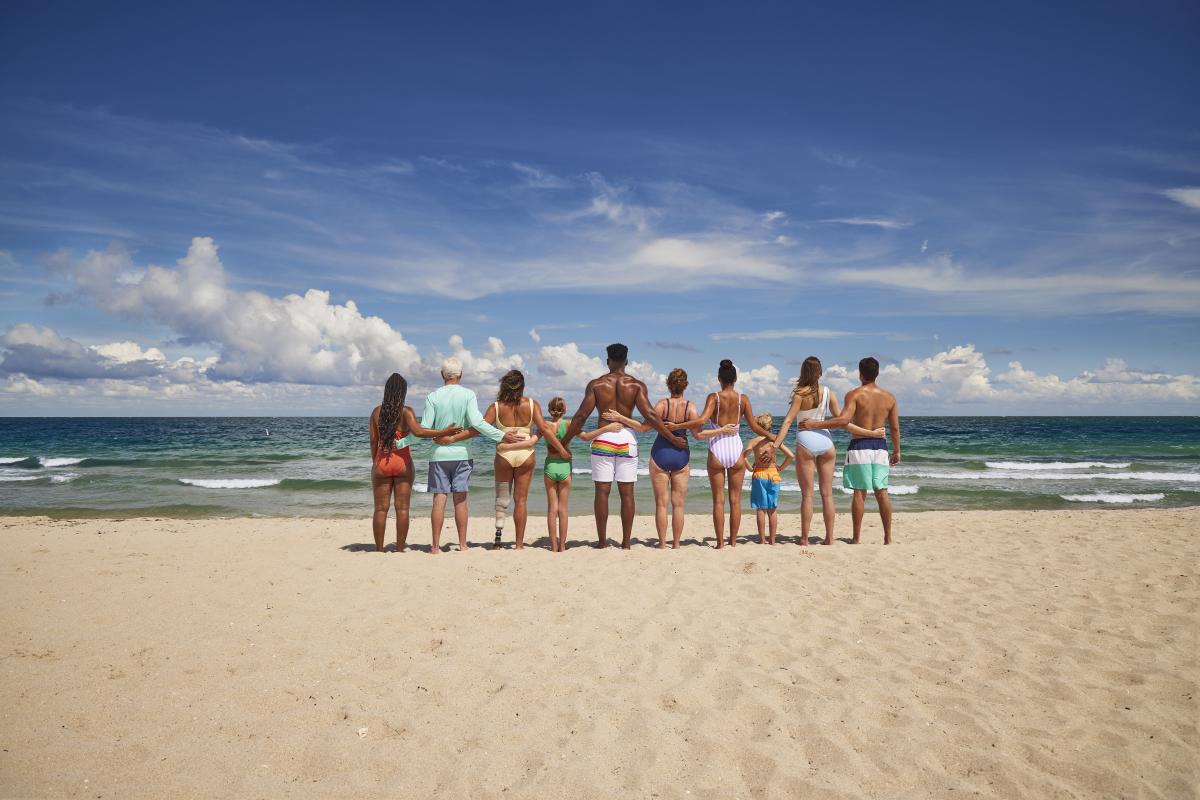 Last fall, Visit Lauderdale unveiled its new brand campaign "Everyone Under the Sun" at its annual marketing luncheon. The vibrant campaign reflects Greater Fort Lauderdale's authentic, welcoming vibe and its inclusive community.
"This campaign goes to the heart of what makes our community great – the people and our diverse offerings. We now have a strong campaign that truly reflects who we are and shows how special Greater Fort Lauderdale is in every bold, beautiful, and surprising way," said Stacy Ritter, president and CEO of Visit Lauderdale. "We are graciously welcoming everyone, and I mean everyone, to come join us and experience our tropical paradise rich with culture, flavor and unique experiences. Our diversity is our strength, and we are proudly telling this story to the world."
The destination's commitment to inclusion is front and center with ads starring locals with disabilities, members of the area's LGBT+ community, people of a diverse age range and various racial and ethnic identities. People from more than 170 countries speaking 147 languages call Greater Fort Lauderdale home. Together, they make up the rich tapestry of Greater Fort Lauderdale, 31 municipalities strong. They are the welcoming committee for anyone and everyone who comes to visit.
About Greater Fort Lauderdale 
Greater Fort Lauderdale boasts an average year-round temperature of 77˚F and has 3,000+ hours of annual sunshine and is known as the Venice of America and Yachting Capital of the World. Explore 4,000+ eateries, 300+ miles of navigable waterways, eight distinct beaches, a thriving arts and culture scene, craft breweries, rooftop bars, diving, fishing and other outdoor adventures, world-class shopping and boats, yachts and superyachts moored at the area's many marinas – all conveniently located in the center of South Florida. Made up of 31 municipalities, the destination boasts more than 38,000 lodging accommodations at a variety of hotels, luxury spa resorts and boutique properties, reflecting a cosmopolitan vibe. Upon arrival at Fort Lauderdale-Hollywood International Airport (FLL), it is just five minutes to the beach, Port Everglades, the Greater Fort Lauderdale/Broward County Convention Center and downtown.
About Visit Lauderdale 
Visit Lauderdale is the official destination marketing organization for Greater Fort Lauderdale and serves as the tourism department for Broward County, Florida. Visit Lauderdale promotes the area's 31 municipalities to a global audience of leisure and business travelers as the ideal place for Everyone Under the Sun in recognition of the area's diverse and welcoming vibe, and books conventions into the Greater Fort Lauderdale/Broward County Convention Center and area hotels and resorts. Find more information and follow @VisitLauderdale on Facebook, Instagram, Twitter and YouTube.