Black History Month started as a week-long celebration in 1926 before evolving into a month-long tradition. Each February, Black History Month takes on a different theme, and 2023 focuses on "Black Resistance," showcasing how African-Americans have and continue to resist oppression, from the sit-ins and boycotts of the 1950s and 1970s to the current fight for justice against employment and housing inequality.
Many of Greater Fort Lauderdale's historical establishments honor African-Americans year-round and host special events throughout Black History Month. Here's where to celebrate the annual tradition in Greater Fort Lauderdale.
In Fort Lauderdale & Beyond
The African-American Research Library and Cultural Center in Fort Lauderdale is a 60,000-square-foot Broward County library with an art gallery, research document collection, an expansive library of books on Black history and culture, as well as those written by Black authors. One of the featured exhibits, "Walls Turned Sideways are Bridges," highlights the radical community activist movements of the late 1960s and early 1970s and the organizations that made a global impact for social change, such as the Black Panther Party.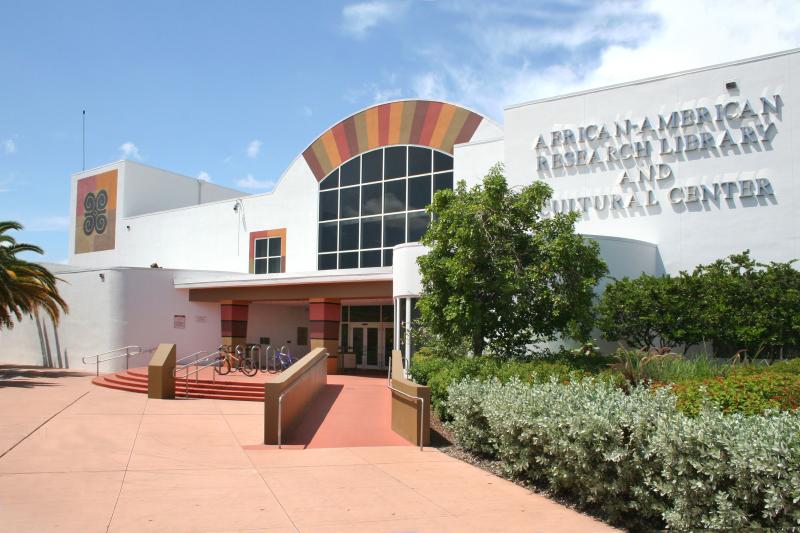 Upcoming events include Black History Month Family Afternoon Storytime, a free storytelling event for preschoolers and families on Feb. 18, where the first 25 families who register receive a free book. Those with babies or infants up to 24 months can partake in the Mtoto Baby Time! on Feb. 2, a 30-minute early literacy event with storytime and songs. On Feb. 28, toddlers and children can stop by the Tyrone Bryant Branch of the Broward County Library, located in Fort Lauderdale, for Black History Take N Make Craft, or pass by the Jan Moran Collier City Learning Library any time in February for the Black History Month Celebration, which will feature an ongoing video presentation, crafts, and Black heritage art.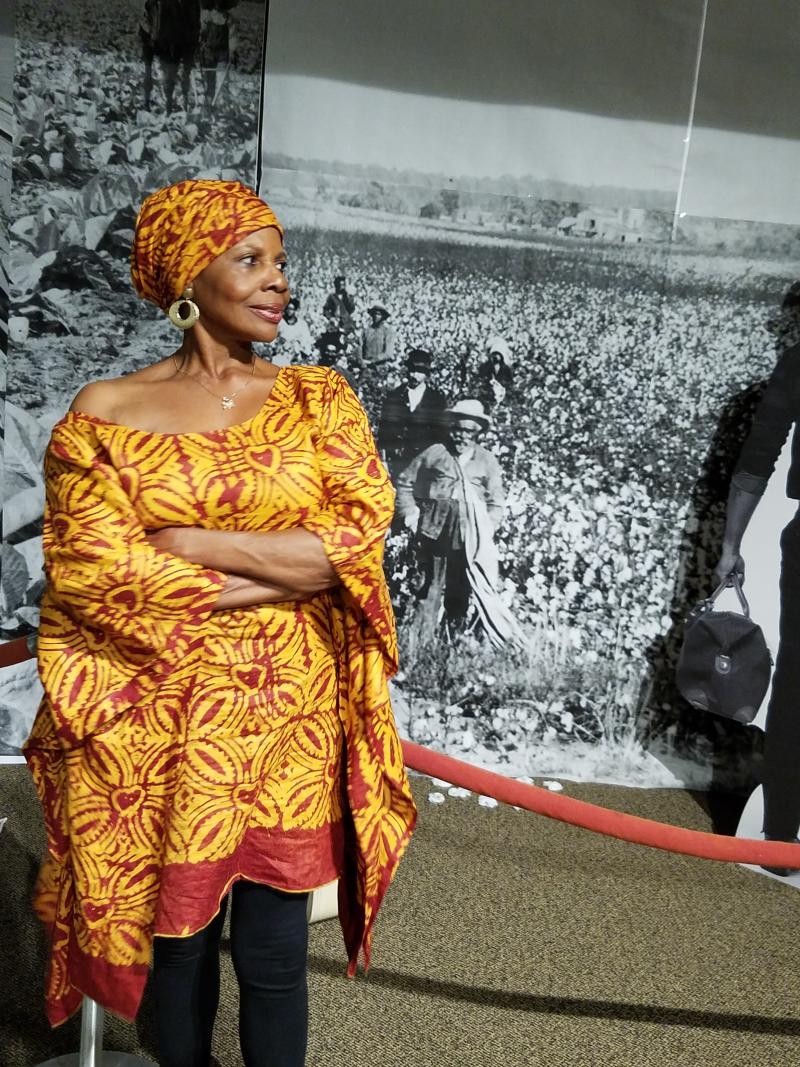 Middle and high schoolers can head to the Southwest Regional Library in Davie on Feb. 22 to test their knowledge during the Teen Time Special: Black History Month Kahoot Trivia!. At the Fort Lauderdale Reading Center, adults can take part in a Black History Month-themed book discussion on Feb. 23 centered around Dolen Perkins-Valdez's true events-inspired novel, "Take My Hand."
History Fort Lauderdale — the former 1905 New River Inn — features permanent exhibits documenting the development of Greater Fort Lauderdale, from pre-historic First Nation People through the present-day, along with photos of the city's oldest Black community from the 1930s and '40s. 
The Old Dillard Museum, formerly the first public school for Black children in Fort Lauderdale, is another Black history landmark. The museum has a jazz-themed exhibition space that doubles as a jazz club for live performances and hosts exhibitions and cultural activities that help keep the community's history and heritage alive.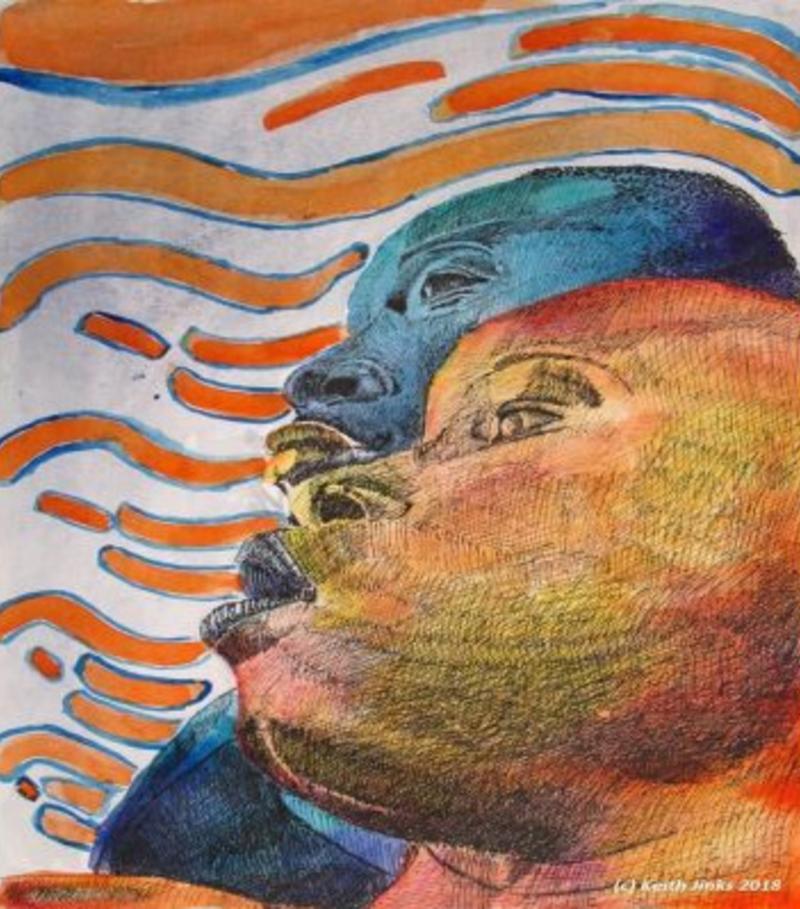 Throughout the month, Pompano Beach Cultural Center is hosting a variety of free, Black History Month events, from "crafternoon" for kids ages 6 to 11 on Feb. 18 to two movie and discussion nights focusing on films by award-winning documentarian Marlon Riggs, with "Ethnic Notions" playing on Feb. 11 and "Color Adjustment" on Feb. 18.
Running through Feb. 9 at the Ali Cultural Arts Center in Pompano Beach is the "Esther's Garden" art exhibition, which celebrates the Pompano native — and one of the most iconic Black actresses — and her 1975 spoken word album, "The Garden of My Mind." On Feb. 16, the center will also host the free monthly Lunch with Art: The LIVE Music Edition, where guests can bring a lunch and enjoy a live music performance by singer-songwriter LaVie, followed by a group discussion.
If you're looking to mix entertainment and education, bring the entire family to "Step Afrika!" on Feb. 5 at The Parker in Fort Lauderdale, where the performance showcases a mix of percussive styles from traditional West and Southern African dances while also integrating songs, storytelling, and audience participation.
On Feb. 25, Sistrunk Boulevard Corridor, a historical street home to Fort Lauderdale's oldest Black community—and where the hospital for Blacks was based during segregation—will be taken over by steppers, drill teams, and floats during the Sistrunk Annual Parade. Following the fanfare, the area will transform into a street festival with local food vendors and national and local artists performing on stage. For the early risers, the Sistrunk 5K Run kicks off just before the festivities and supports several organizations, including the Chris Smith All-Star Classic, which promotes athletic activities in the community and the American Cancer Society's Relay for Life.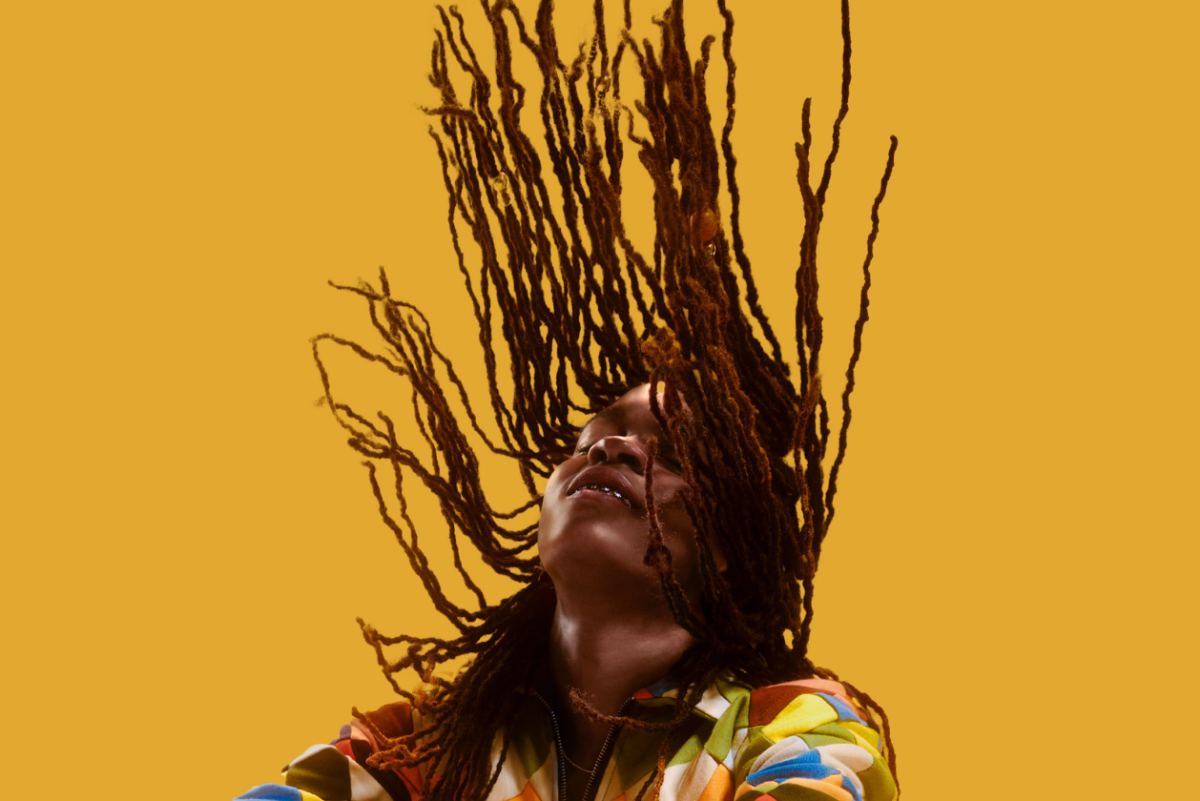 On that same day in the city of Miramar, the 3rd Annual Afro-Carib Festival (ACF) will take place at the open-air Miramar Amphitheater, bringing together a mix of reggae, reggaeton, and afrobeat from artists like Jamaica's "reggae ambassador of positive energy," Koffee; Nigerian-born singer-songwriter CKAY; and Cuban-born, Latin Grammy-nominated Jacob Forever, who has collaborated with major names like Pitbull and Enrique Iglesias.