Discover Davie's most exciting new exhibitions and eatery openings. 
Davie may be aptly known as the "Western" city of Greater Fort Lauderdale, but there's more to this destination beyond its rich agricultural roots. Here are some of the most exciting new eateries and experiences to check out in Davie during your next vacation. 
New Experiences and Exhibits

Native Florida Butterflies
Flamingo Gardens, a botanical and wildlife sanctuary full of exotic plants and birds, welcomed a new winged creature onto its campus this spring. Thousands of Florida native butterflies now call the Flamingo Gardens' Butterfly Conservatory — a 1,600 square-foot, screened-in building that's full of nectar plants — their temporary home. 
Visitors can learn more about the insects during a self-guided walking tour, or sign up for the Pollinator Repopulation Program, which dives deep into the invaluable role these pollinators play in our ecosystem. And at the end of class, participants even get to witness a butterfly release. (It's Flamingo Gardens' mission to let go of upwards of 12,000 butterflies every year.)
LEGO® Art 
Once you've made your way through the Butterfly Conservatory, make sure to stop by Sean Kenney's Nature Pop! LEGO® expo, which arrives at Flamingo Gardens on May 27 and will be open to guests through September 4. The artist mixes pop art with nature, and used more than 800,000 LEGO® bricks to create 40-plus colorful, larger-than-life animal sculptures of lions, zebras, bears, and more. 
Find Your Favorite Flavor

Japanese Street Food
MaMa YaTai & Donuts on Stirling Road is one of the newest additions to Davie's culinary scene. Whether you're in the mood for something savory or sweet, you'll satisfy any craving with a stacked menu of Japanese street foods. Try one of Mama YaTai's decadent corn dogs, fluffy cream cheese garlic bread, homemade ramen, or the mochi doughnuts. These specialty pastries are made with rice flour to create the dough and a variety of icings and fillings — think creme brûlée and flan. The dessert has become so popular with locals and visitors alike that the restaurant sells more than 4,000 doughnuts daily! 
Milk Teas
New to bubble teas? Whether you've never tried this Taiwanese treat before or you already have your go-to order ready, stop into Jade Tea House Co to try everything from milk teas and fruit teas, to smoothies and coffees, to soft-serve ice cream on a cone in flavors like lychee, matcha, and ube. Orders can even be customized for dairy-free and vegan diets. If you feel like snacking on more than boba — those chewy little tapioca balls you'll slurp up from the bottom of your cup — try one of the croffles, which are South Korean pastries that fuse together a croissant and waffle.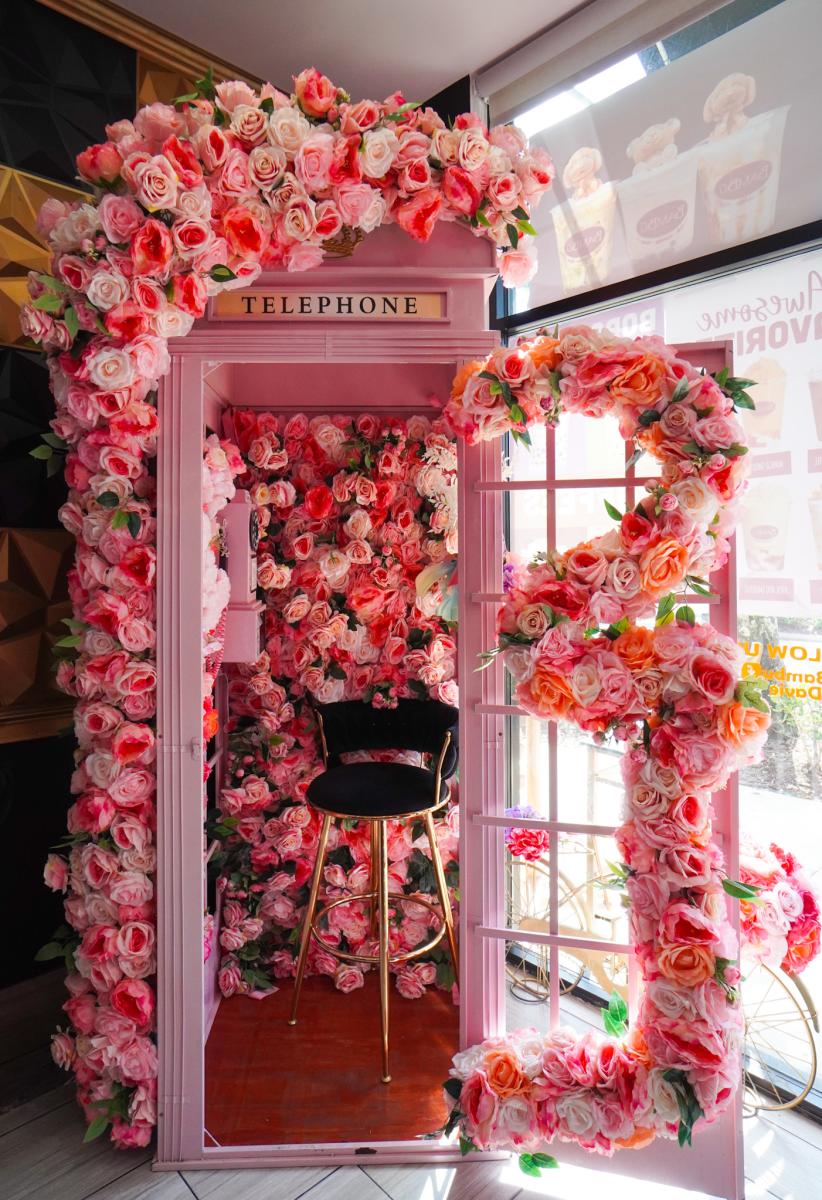 Just down the street on University Drive, you'll find Bambū, where in addition to bubble teas you'll also see authentic Vietnamese Chè dessert drinks on the menu. Each order is prepared with fresh coconut water and housemade coconut milk, mixed together with different bean, jelly, paste, and exotic fruit combinations. You'll also nosh to your heart's content on mochi ice cream and macaroons that come in an assortment of flavors, like passionfruit, pistachio, Nutella, and cake batter. But before you take a bite, make sure to snap a photo in front of the eatery's Instagram-worthy flower wall.
As you plan your next Greater Fort Lauderdale getaway, make sure to add a day in Davie to your itinerary. Whether you're a nature enthusiast, art aficionado, major foodie, or simply looking for a day packed with fun, this city truly has something for everyone under the sun.