Sandwiched between downtown Fort Lauderdale and Hollywood, Dania Beach has long been a destination for dropping a line off of Dania Beach Fishing Pier or following a nature trail to an unspoiled beach at Dr. Von D. Mizell-Eula Johnson State Park. The coastal city has even attracted corporate headquarters for companies like Spirit Airlines and Chewy.com, as well as international brands that have showrooms at the Design Center of the Americas. 
Dania Beach is continuing to ramp up its appeal with new attractions at Dania Pointe. Plus, new programs at Tigertail Lake Recreational Center and an upcoming milestone for The Casino at Dania Beach are even more reasons to start planning your next visit. With so many new and exciting things to do in Dania Beach, here's everything you need to check out this fall.
Dania Pointe
This shopping and dining destination is chock-full of fashion and foodie favorites. Follow a day of popping into Anthropologie, Kendra Scott, and Tommy Bahama with a glass of wine at Cooper's Hawk Winery & Restaurant, a quick bite from CT Cantina & Taqueria, or an all-you-can-eat experience at Rodizio Grill Brazilian Steakhouse. 
Opening soon, Crema Gourmet Espresso Bar will be the perfect place to refuel with hand-crafted coffees and an all-day breakfast menu. Or there's InRamen Asian Street Eatery, a beloved Japanese restaurant for slurping steaming hot ramen noodles and snacking on dim sum delights.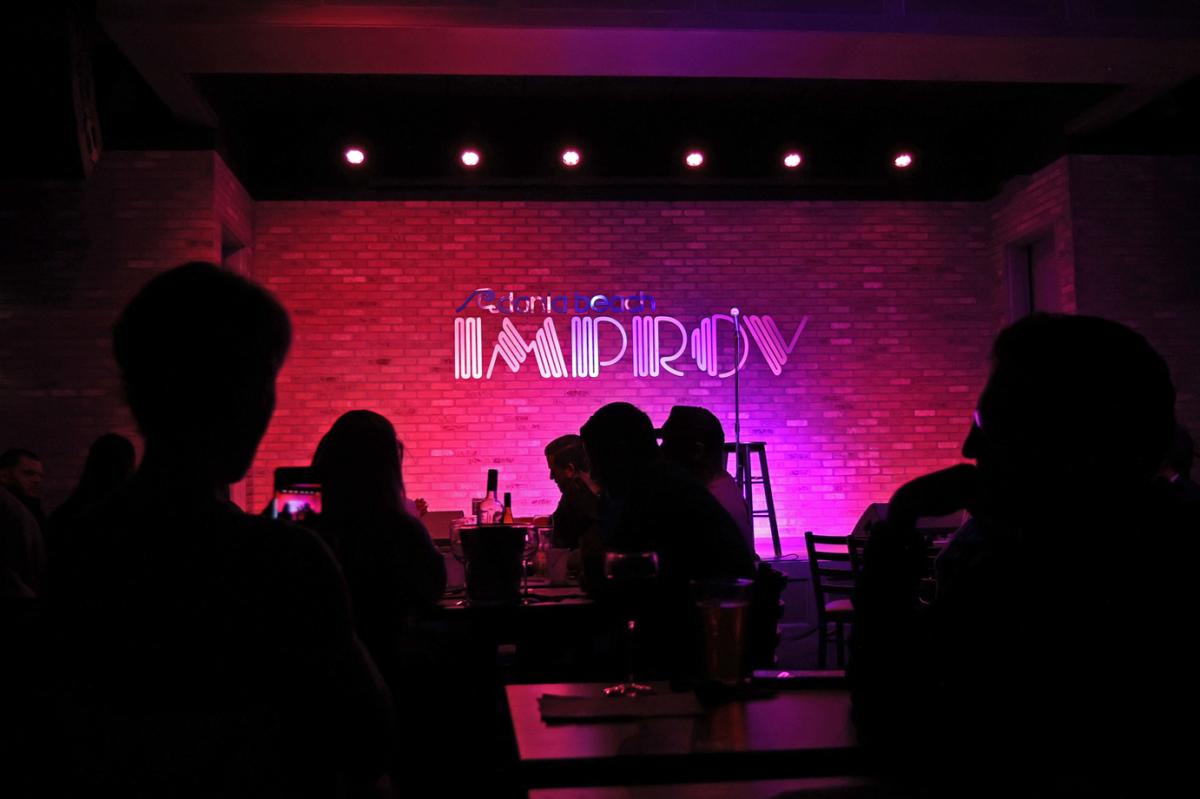 In need of a few new date night ideas? Dania Pointe also has a comedy club, movie theater, and bowling alley to boot. Catch your favorite comedians while they're on tour at the Dania Beach Improv; improve your bowling game at Bowlero, followed by fun in the arcade; or settle into a seat at Regal Dania Pointe for an immersive movie-watching experience, including 4DX, ScreenX, RPX, and VIP viewing.
Plan your visit around weekly events, like Wellness Wednesdays, offering free yoga and HIIT classes; Night Market Fridays, featuring artisan gifts and homemade bites for sale; Cultural Saturdays, celebrating the diverse local community with samba workshops to fire dancer performances; and Family Sundays, including games on the Lawn, such as life-size chess, Connect 4, and bag tosses. 
You can even make a weekend out of it with a stay at one of two hotels on-site—the AC Hotel Fort Lauderdale Airport and the Marriott Fort Lauderdale Airport. 
The Casino at Dania Beach

The Casino at Dania Beach is a low-key place to play 750 slot machines in addition to electronic table games like Blackjack and Roulette, plus 20 live poker tables. But, the stakes don't stop there. As you step inside the establishment, you'll spot a Jai-Alai court where you can wage your bets on the team you think will win during a match. 
What's Jai-Alai? It's an indoor sport similar to racquetball that originated in Spain and France centuries ago. This December, The Casino at Dania Beach will celebrate 70 years of hosting the sport with a 60-day tournament, during which players from around the world will come to compete.
Tigertail Lake Recreational Center

If you've binge-watched shows like "Wipeout" or "American Ninja Warrior" and want to try out your own obstacle course skills, bring the whole family to Tigertail Lake Recreational Center for some inflatable fun on the water. 
Bounce and balance your way through this 8,000-square-foot water park with floating walkways that lead to eight different stations, like the Freefall Supreme, a 16-foot-tall water slide; the Cyclone Wheel, resembling a human-sized hamster wheel; and the "Blast Bag," which will catapult you into the lake. 
Other activities on-site include windsurfing, SCUBA diving, kayaking, canoeing, stand-up paddleboarding, and even a new ropes course challenge with eight aerial obstacles, including a jump off of a 46-foot-tall tower.
No matter which adventure you choose, you're guaranteed to find fun for Everyone Under the Sun! Learn more about Visit Lauderdale's commitment to inclusion.