Nothing complements a warm sunny day quite like cracking open a cold one. So naturally, Greater Fort Lauderdale's craft beer scene does not disappoint.
With winding waterways and 24 miles of sandy beaches, it is the perfect backdrop for beer lovers to sip in style. And there's no better time to appreciate all it has to offer than fall, which includes National American Beer Day on October 27.
Here's a taste of what this community of connoisseurs has brewing.
FemAle Brew Fest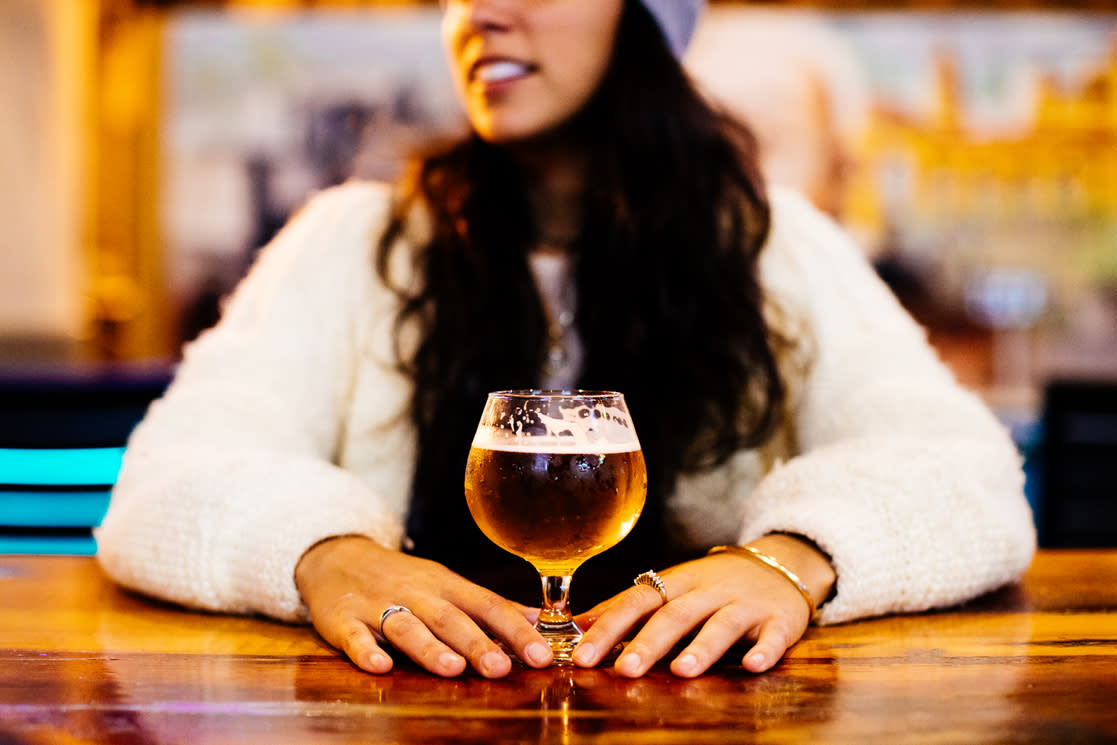 Let's go girls! A pioneering Craft Beer Festival celebrating women in brewing is touching down in Fort Lauderdale! FemAle Brew Fest will feature over 30 breweries and a boozy tea from Maryland, Portland, New York, Pittsburgh, Pennsylvania, and several parts of Florida (including Greater Fort Lauderdale).
Saturday, September 17 is your day to find the beer that fits your tastes while getting to know female beer experts as they discuss their challenges and successes and give encouragement to others already in the industry or those interested in getting into brewing.
Confirmed breweries and bottle shops (so far) include Angry Chair Brewing, Islamorada Beer Company, Magnanimous Brewing, Tarpon River Brewing and so much more!
Here's all the info beer lovers (men included) need to plan for a great day:
- Special Package Admission starts at 1:00 p.m.
- General Admission begins at 2:00 p.m.
- More information at: www.FemAleBrewfest.com
- Location: Kimpton Goodland, 2900 Riomar St, Fort Lauderdale, FL 33304
Oktoberfest
I know what you're thinking…Munich? In Florida?
But Greater Fort Lauderdale really does an even greater job of capturing the spirit of the age-old tradition that is Oktoberfest. A variety of events are happening simultaneously throughout the region, and the hype is real. 
Don't have lederhosen lying around in your closet? No sweat! Just bring a positive attitude and an appetite for pints of whatever tickles your fall fancy.
One standout Oktoberfest spot: Sistrunk Marketplace! Khoffner Brewery will take over with beer-inspired activations, limited beer bottle releases, German appetizers and entrees, plus live music weekly. In 2022, Sistrunk Marketplace's Oktoberfest food hall celebrations will last from Wednesday, September 22 to Sunday, October 10, so start making plans and gathering your festival friends for a guaranteed good time.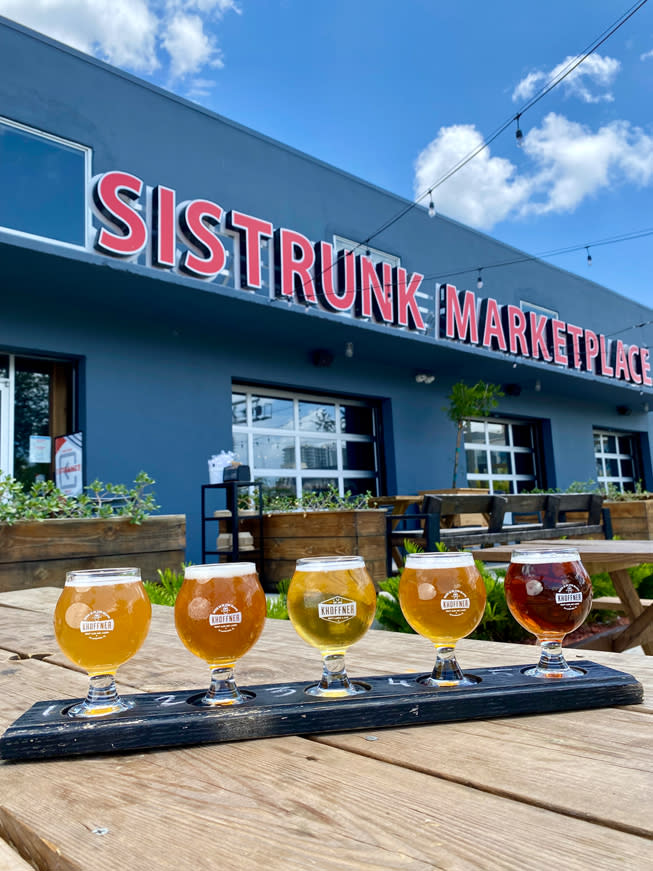 The Ale Trail 
If you're like most beer aficionados, you'll want to make the most of your trip and cover all the ground you can. Luckily, the Visit Lauderdale Ale Trail has you covered. This map is your go-to for all the distilleries and breweries in the area. We're talking countless taps, flavors, pub foods, and experiences to immerse yourself in. 
From the gold medal-winning Maple Bacon Coffee Porter at Funky Buddha to Florida's first-ever commercial batches of mixed culture beer at Odd Breed Wild Ales, there's something for everyone on the Visit Lauderdale Ale Trail. Gulf Stream Brewing Co. in Fort Lauderdale hosts fun trivia and board game nights, while Holey Mackerel Brewery in Wilton Manors hosts a drag brunch that'll have your whole crew jamming out and absolutely cackling with glee.
The best part? The Visit Lauderdale Ale Trail Passport launches this October. The free mobile-exclusive digital passport that brings the map of breweries to life by allowing visitors like you to check in and redeem optional discounts at participating locations. After you sign up, the pass is instantly delivered to your phone via text and email with no apps to download. Just show the mobile pass to your server, and it's all bottoms up from there!
As if drinking craft beer at exciting new places wasn't fun enough, customers can earn prizes and exclusive merch as they check into more and more locations along the trail. You can also get exclusive deals and discounts at participating spots. If you weren't already, now you should be totally game for an epic Ale Trail adventure.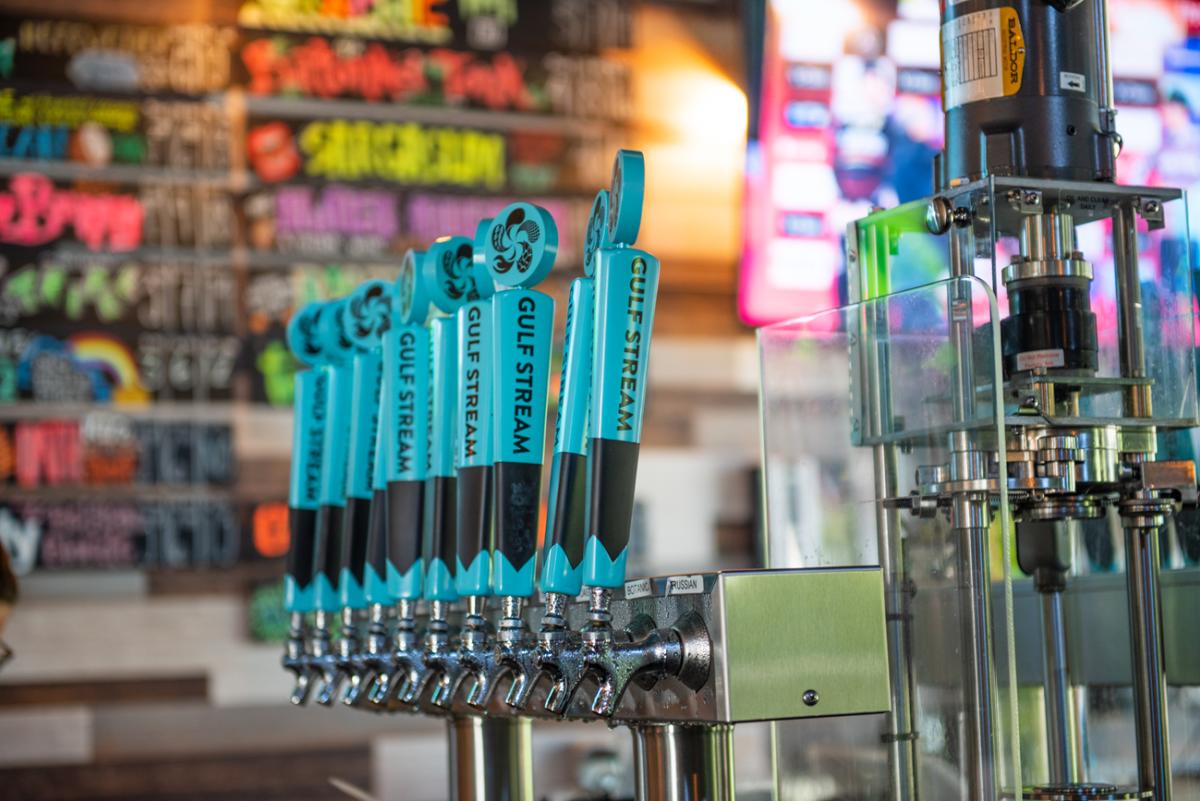 See You This October
So cheers to good times, great company, and delicious craft beer in beautiful Greater Fort Lauderdale. This is a trip with an after-taste that'll keep you coming back for more.