Whether you're craving a beachfront burger, bottomless mimosas, or a side of entertainment with your eggs, Greater Fort Lauderdale's vibrant brunch scene knows how to deliver. With so many mouthwatering offerings to choose from, everyone under the sun will delight in discovering the endless brunch options that make the region a top dining destination. Plan your next trip to coastal paradise knowing you'll start each day right by discovering these must-visit spots.
Ya Mas!

For a high energy brunch party featuring modern Mediterranean dishes and creative cocktails, look no further than Ya Mas! Taverna on Las Olas. This lively dining destination pulls all the stops to transport you to summer in Santorini, with fresh and flavorful fare, friendly service, and a live DJ.
Mermaids & Mimosas at B Ocean
B Ocean's Mermaids & Mimosas offers an unforgettable brunch experience complete with literally breathtaking entertainment and bottomless mimosas. This one-of-a-kind brunch served by the hotel's iconic Wreck Bar features classic dishes like eggs benedict and avocado toast alongside a dazzling underwater mermaid show for a truly unique South Florida experience.
The Foxy Brown 
'
Neighborhood favorite Foxy Brown knows the best brunches are all about indulging in comfort food. Enjoy their banana bread grilled cheese, chicken and waffle sliders, and their famous patty melt in a warm atmosphere with groovy décor.
Shooters Waterfront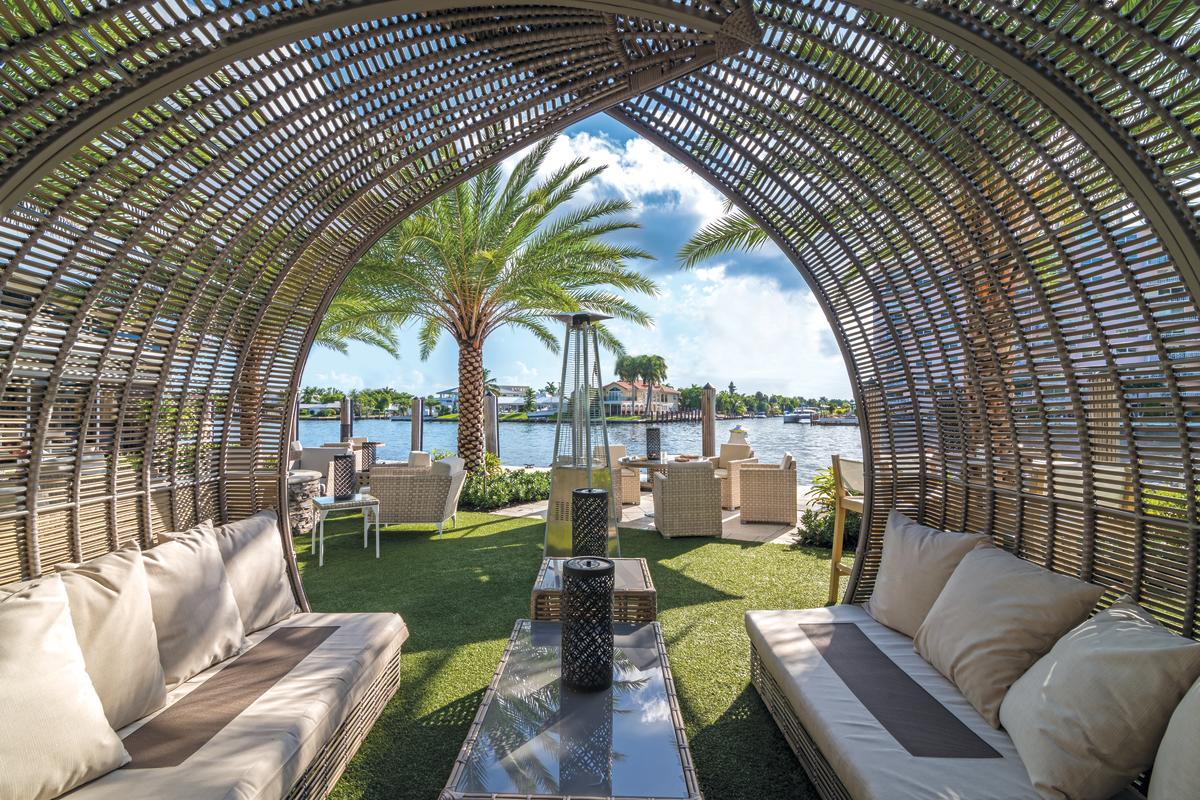 Indulge in a gourmet menu featuring everything from brunch classics to sushi, flatbreads, and even a raw bar while watching boats cruise by at this laidback Florida icon. Boasting spectacular views of the Intracoastal Waterway and a choice of bottomless beverages,  there's no better place to brunch in true South Florida style.
Beach House Pompano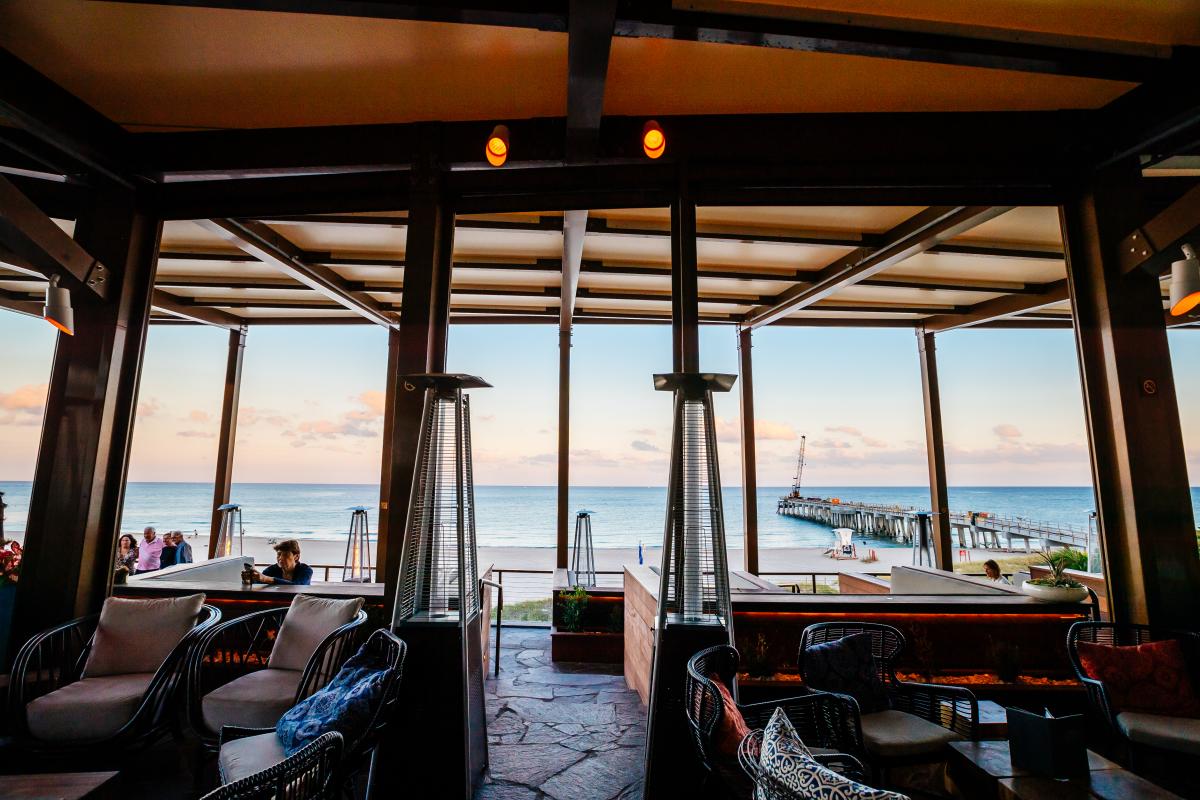 With unrivaled Pompano Beach views, an inviting coastal chic décor, and inspired menu centered around freshness and creativity, it's easy to fall in love with Beach House Pompano. Bottomless mimosas and breezy beachside seating make it the quintessential South Florida brunch venue. 
Little Hen 
Journey across the pond at Little Hen in Weston, a cheerful English eatery offering an abundance of healthy choices, English-inspired comfort food, and their famous rose petal pancakes. The romantic ambience and Instagram-worthy plating make it a must visit for both brunch and afternoon tea.
Atmos Immersive Dining
Treat yourself to an unforgettable experience at Atmos Immersive Dining, where 5-star gastronomy and immersive technology create a multisensory meal designed to invigorate all five senses. Here, a sampling of culinary highlights will transport you on a journey around Europe or South America. The only catch… brunch will never be the same again. You can find this unique experience at Sistrunk Marketplace in Fort Lauderdale.
Casablanca Café

The lively atmosphere and wholesome Mediterranean-American cuisine are just part of the allure of Casablanca Café. Housed in a historic former residence overlooking Fort Lauderdale beach, this must-visit brunch spot boasts a breezy beachside location, perfect for people watching.
Borsalino Café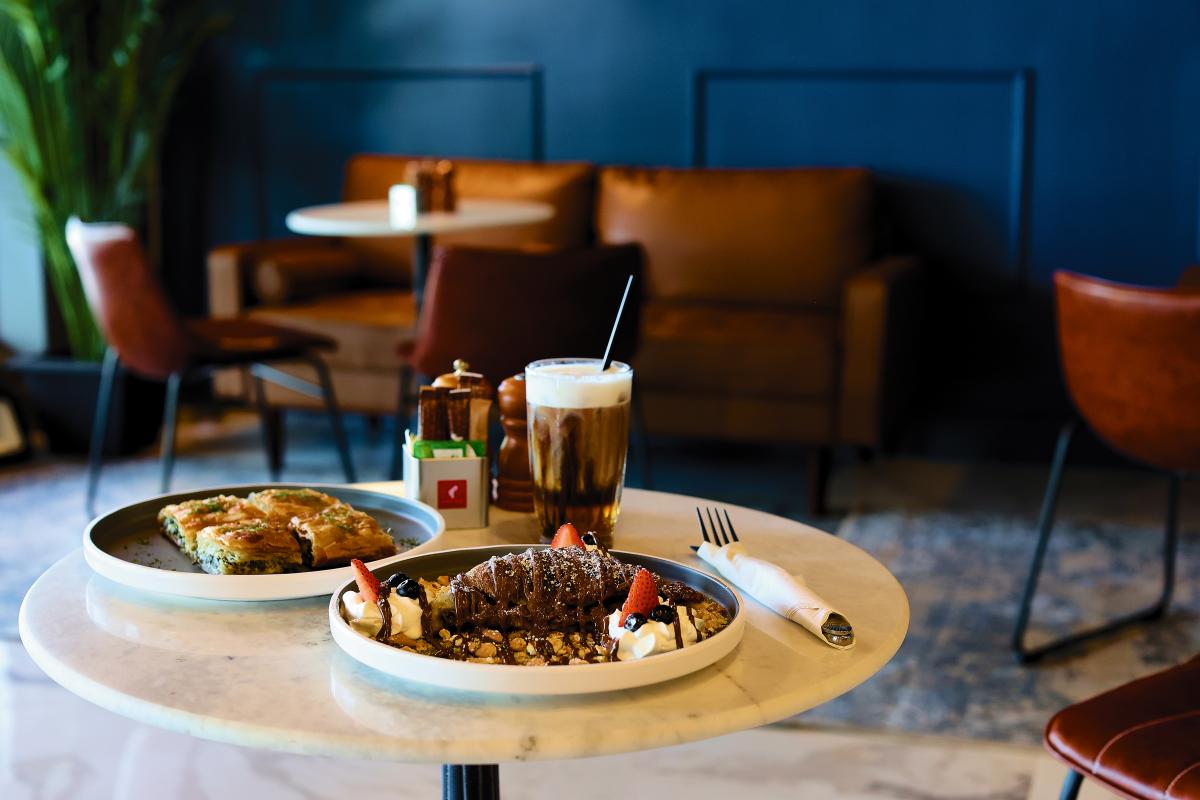 This chic European café is a must visit for lovers of handcrafted coffee, sweet eats, and savory specialties, all prepared and served with love and attention to detail. Here, the refreshing feeling of community and the quality of everything on their menu will have you wanting to come back again and again. You can find locations in Plantation and Fort Lauderdale.
Bulegreen Café Yard
Frequently ranked as one of the best places to eat in Greater Fort Lauderdale, FL, Bulegreen Café Yard in Oakland Park serves tasty Brazilian-inspired brunch all day, with exquisite coffee, and laid back patio seating. Don't miss their fresh home baked treats.
Vienna Café and Bistro
Vienna Café's European-inspired menu is sure to charm you with items like French crepes and croque monsieurs, but it's their high tea that truly sets it apart. Fine bone China and towers of delectable scones and sandwiches make one of the most unique and memorable dining experiences in Cooper City.
Voo La Voo Café
Tucked away in a bohemian garden, Voo La Voo Café offers hard-to-find specialties like buckwheat crepes and authentic French omelets. Enjoy live music on the outdoor patio then a stroll around The Yard for a perfectly pleasant afternoon in Wilton Manors.
Juniper on the Water
Hallandale hotspot Juniper on the Water boasts a brunch menu loaded with sumptuous seafood and creative cocktails amongst other tasty items. Come for the ceviche and stay for the scenic Intracoastal views.