If you've been cooped up all winter just trying to escape the cold, warm weather awaits you in sunny South Florida — as do a plethora of outdoor festivals and exciting events. Whether you prefer to dress in medieval attire, rainbow colors, or sports jerseys, everyone under the sun will find the fun they're looking for in Greater Fort Lauderdale. 
Here are a few of the experiences you'll want to add to your itinerary this February:
2023 Honda NHL All-Star Weekend
Exactly 20 years later, the Honda NHL® All-Star Weekend will be returning to Greater Fort Lauderdale for its second time in franchise history. Florida Panthers fans and hockey enthusiasts from across the nation alike won't want to miss the mid-season matchup this February 3 and 4. 
Claim your ice-side seats at the FLA Live Arena in Sunrise, and you'll get to see some of your favorite players pass the puck, and (hopefully) score, as more than 40 of the league's top athletes compete in the mini-tournament. 
Florida Renaissance Festival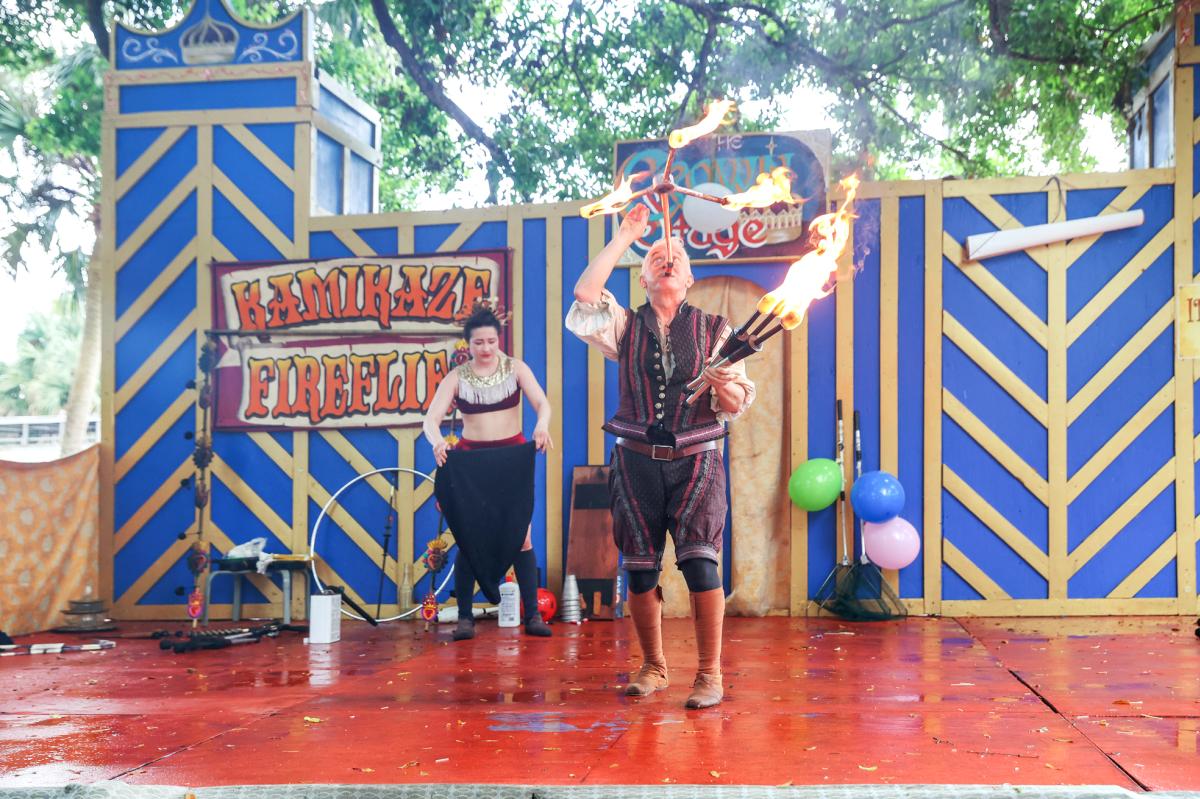 Say "huzzah!" for the Florida Renaissance Festival, returning to Quiet Waters Park for its 31st year, taking place every weekend from February 4 to March 26. Come as you are or don your favorite 16th-century costume and stroll through an Enchanted Artisan Marketplace, displaying more than 100 merchant booths with blown glass, hammered pewter, wooden toys, hand-tooled leather, and weaponry.
Sip a frosty ale, hard cider, or a goblet of mead while watching hundreds of performers — from knights to magicians — as they captivate audiences from 12 different stages. If you're feeling a bit inspired after the show, you can test out your own axe throwing, archery, or fencing skills; brave The Haunted Graveyard; or find your way through a labyrinth maze. 
New this year is a pirate-themed tandem kayak game, during which you'll jump into your boat and paddle across Lake Ruby in search of a treasure chest full of gold coins. Prefer to let others do the heavy lifting? Step in line to ride the human-powered giant rocking horse, ship, or flying carousel.
Pride of the Americas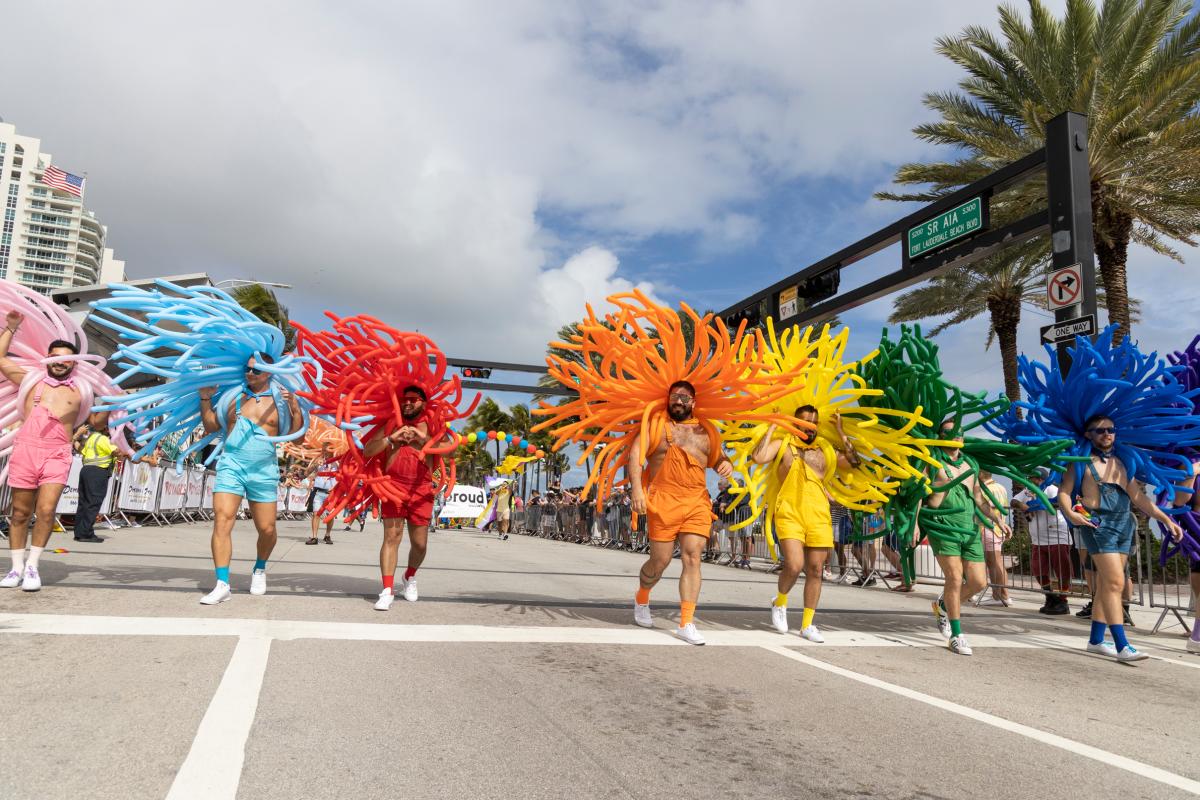 No one celebrates Pride quite like Greater Fort Lauderdale — after all, the area has one of the largest LGBTQ+ communities in the nation — which is why the region is set to host Pride of The Americas this February 10 to 12. The inaugural three-day celebration will welcome guests from Alaska all the way to Argentina to come celebrate diversity and inclusion on Fort Lauderdale beach.
The weekend kicks off on Friday with the Sip, Savor, and Sway Block Party at Hunters Nightclub in Wilton Manors as well as the Red Dress, Dress Red Gala, hosted at the Design Center of the Americas to raise awareness for the HIV epidemic and support the World AIDS Museum. On Saturday, join the all-day festivities on Fort Lauderdale beach that end with a performance by Boy George on the main stage. And on Sunday, make sure to wear your Pride colors as the weekend culminates with a parade down A1A. 
Caribbean Latin Festival 2023
Miramar is one of the most diverse cities in Greater Fort Lauderdale, which makes it the perfect place to host the annual Caribbean Latin Festival. On February 18, enjoy the sights, sounds, and flavors of the Caribbean and Latin America at Miramar Regional Park Amphitheater. Dozens of performers, including Puerto Rican rapper Nengo Flow and Dominican rapper Chimbala, will take the stage as you dance to Kompa, Reggae, Merengue, la Banda Brazil, Calypso, and Salsa, and indulge in an assortment of Caribbean-Latin cuisines and beverages.
Afro-Carib Festival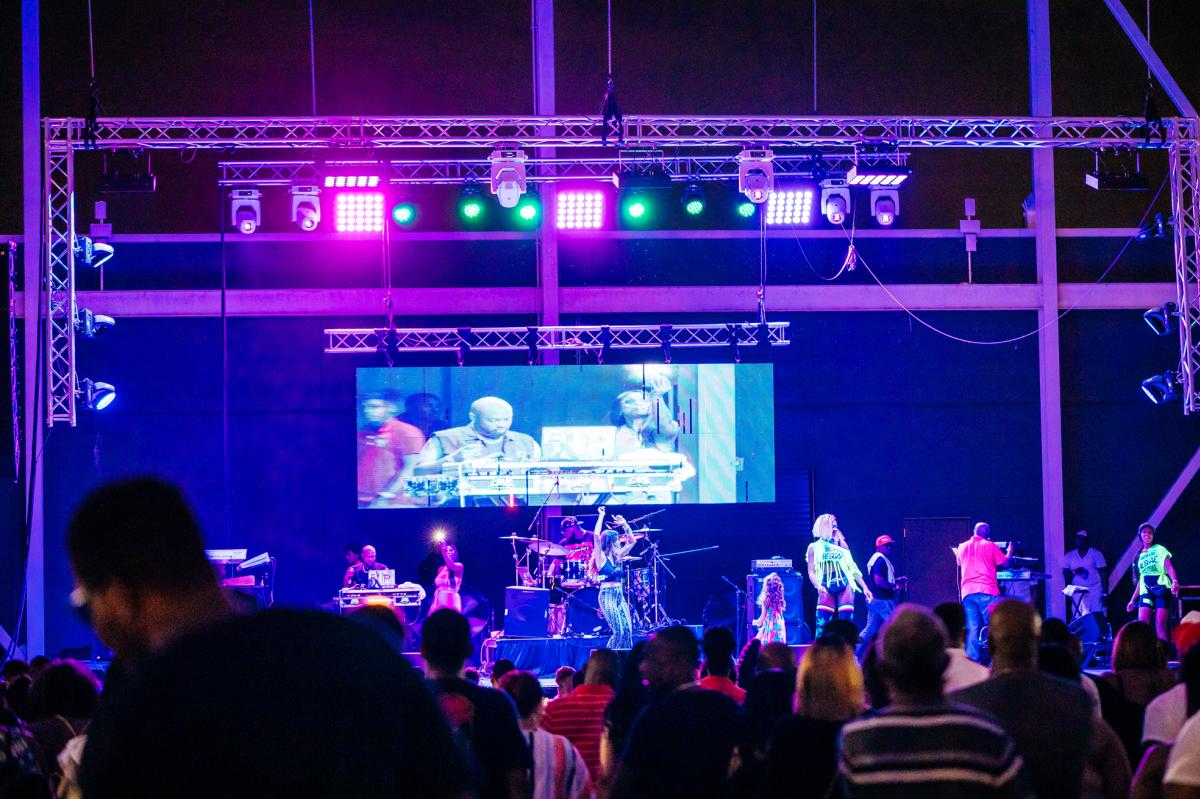 Celebrate Black History Month and Reggae Month at the same time during the third annual Afro-Carib Festival on February 25 at the Miramar Regional Park Amphitheater. Experience a fusion of African and Caribbean culture and cuisines while dancing the night away to reggae, Afrobeats, reggaeton, soul, and salsa. 
The evening is presented by Visit Lauderdale, and the lineup is stacked with talented performers. Headliners include Jamaican reggae star Koffee, who in 2019 became the youngest and only female artist to ever win a Grammy Award for Best Reggae Album; Nigerian singer CKay who went viral on TikTok for his song "Love Nwantiti" that released in 2019; and Cuban-born, Grammy Award-nominated artist Jacob Forever whose signature sound is a blend of reggaeton, bachata, and urban beats.