If you're looking for the next best sip in Greater Fort Lauderdale, visit area distilleries, serving just as much flavor as breweries, with quality spirits and cocktails, gin-making classes, guided tours, and more!
Crafty Options at Sistrunk
Pull up a chair at the center bar or surrounding table at Sistrunk Marketplace & Brewery near downtown Fort Lauderdale and order a crisp rum cocktail or vodka neat off the Shady Distillery menu.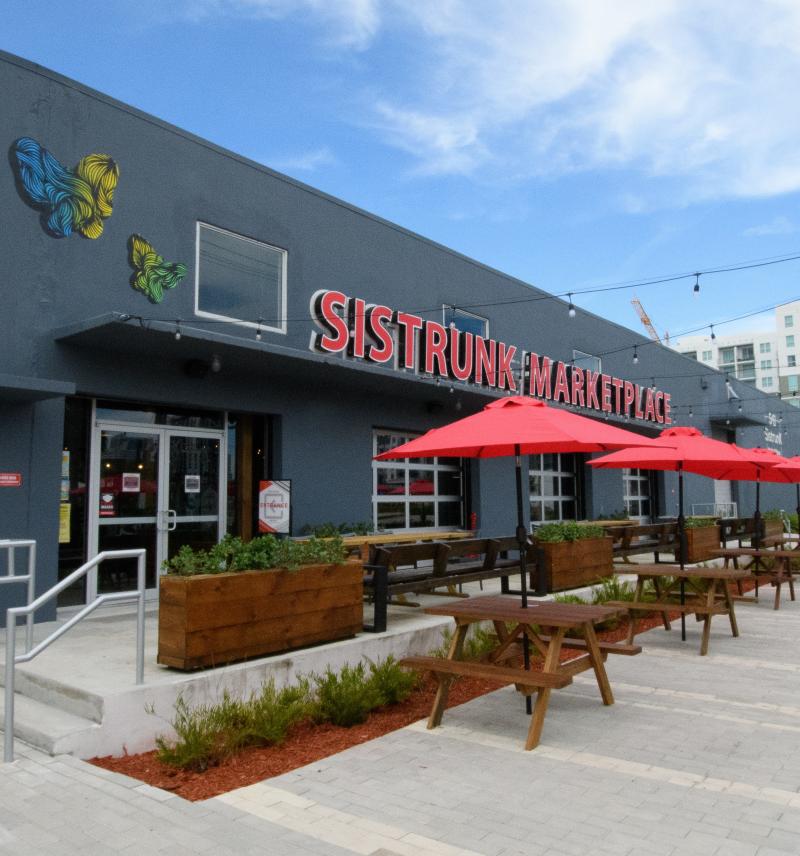 The year-old, small-batch distillery (helmed by head distiller Jonny VerPlanck) crafts a selection of smooth spirits, including bourbon, rum, and vodka. Next door is the food hall, which features Khoffner Brewery and numerous local food vendors. If you order Shady's 12-Mile rum (white or dark), be sure to ask the bartender how it got its name. Made using real Florida molasses, order 12-Mile straight or in cocktail form mixed with coconut, pineapple, and orange juice for a tropical flavor that's out of this world. 
If you'd like to enjoy delicious cuisine and Shady cocktails, and receive a complimentary one of the latter, attend Shady Thursdays held at Sistrunk's rum lounge, Lost & Found, every Thursday, 6-10 p.m.
Fort Lauderdale Staple
Another local distillery to add to your list is South Florida Distillers, which, according to its website, is the oldest distillery in Fort Lauderdale. A fact also illustrated in mural form on the exterior of the dark gray building located in an industrial neighborhood north of Sunrise Boulevard near downtown. 
South Florida Distillers was founded in 2014 and started producing rum before adding gin, vodka, whiskey, and specialty spirits to its lineup. When you visit the tasting room, order whiskey neat or have the bartender mix rum or vodka with your choice of a mixer.
To make a night out with friends even more fun, book a gin-making class, typically two hours long, offered at the distillery. If you're celebrating a special occasion, rent out the distillery for a birthday or bachelor/bachelorette party. 
Oakland Park Fruit Brandy
Oakland Park is home to the award-winning, small-batch ChainBridge Distillery, where you can gather around a table with good friends and taste some of the best brandy, vodka, rum, and specialty spirits in town. 
A few blocks south of Funky Buddha, across from the railroad tracks, ChainBridge, owned and operated by Bela Nahori and his family, is situated in a one-story gray building next door to Fat Tap Beer Bar. The local distillery, known for its European-style brandy infused with fruits, was recognized by the American Craft Spirits Association in 2020 for two of its locally-made spirits — basil-flavored vodka and pear brandy. Hit up the tasting room or book a distillery tour. ChainBridge also hosts events open to the public, including comedy shows and yoga classes.   
Hollywood Rum
ZÍAMI Distillery in Hollywood, known for producing rum from Florida sugarcane, also distills vodka, gin, whiskey, and more.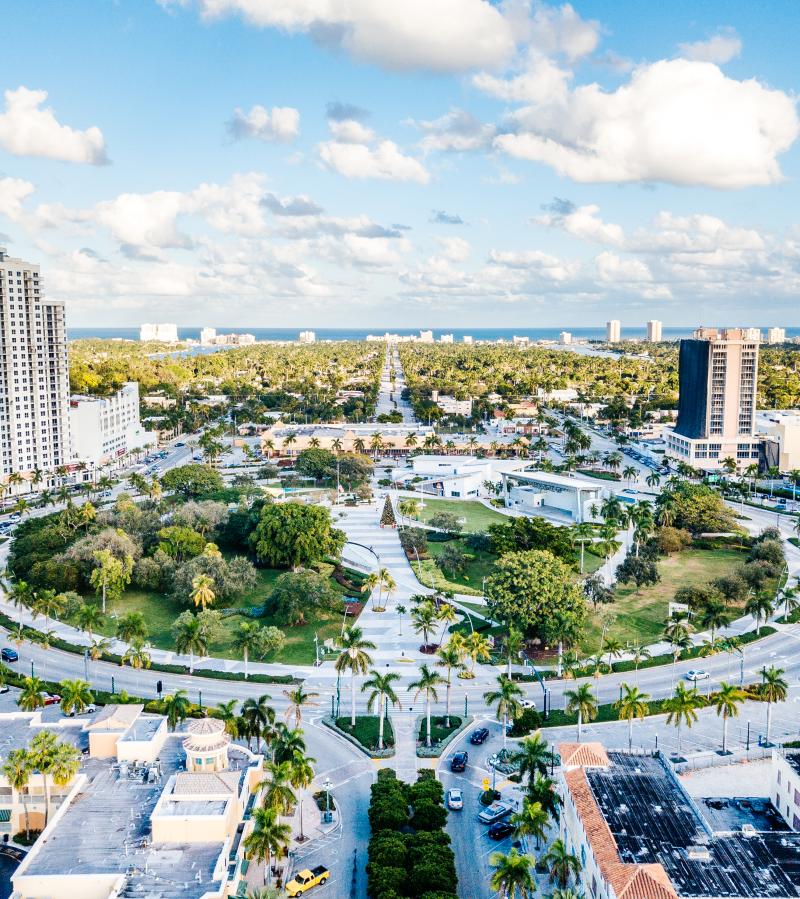 ZÍAMI located near Topeekeegee Yugnee (T.Y.) Park off Interstate 95 has remained closed to the public for tastings and tours since the start of the COVID-19 pandemic. According to its website, the distillery manufactured hand sanitizer for most of 2020, and in 2021, focused on "contract distillation and co-packing," as well as a canning line, partnering most recently with fast-food chain Pollo Tropical. Check the website for news on events, to shop for Ziami swag, and for craft cocktail recipes. 
Enjoy a refreshing taste of Greater Fort Lauderdale by visiting a distillery or two, but before you do, check out their websites for operating hours and more.