If you're looking for a quick weekend getaway, Jason Tartick's got you covered. Known for his stint on season 14 of The Bachelorette, Jason is a Wall Street Journal best-selling author and the host of the business podcast Trading Secrets. He also just visited Greater Fort Lauderdale (here for the right reasons) with 48 hours to spare. 
Jason posted on his Instagram asking for recommendations to fill his trip and received over 650 comments with must-stop locations, restaurants, and activities from visitors and locals alike:
Day 1
Early Brunch at The House on The River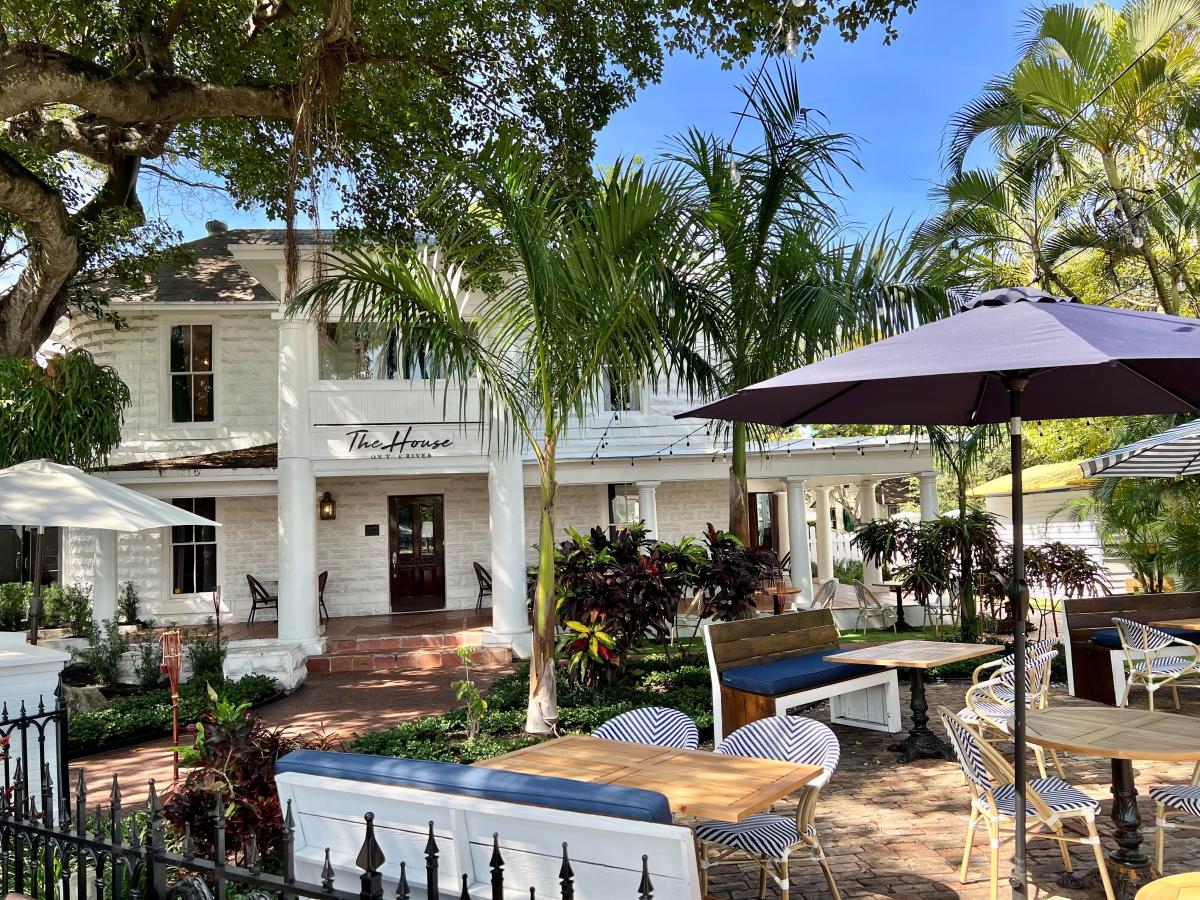 You just touched down in downtown Fort Lauderdale. The sky is blue. The sun is shining. And your stomach is rumbling. Head to the peaceful The House on the River for brunch. Sit outside on the patio, or be like Jason and his buddy and sit on the indoor floral porch-swing table next to a window overlooking the river. As far as the menu goes, in Jason's words, "The spicy clams were everything!"
Horse Racing at Gulfstream Park 

From brunch to the stables, Jason visited Gulfstream Park in Hallandale Beach, the internationally known Thoroughbred horse racetrack. It's also an entertainment destination with sports and casino gaming, live shows, dining, and more. Place your bets, and watch the horses from the four-story clubhouse.
Late Lunch at Takato

All that celebrating will have you working up an appetite! Make your way to TAKATO on Fort Lauderdale beach for Japanese and Korean fusion. Executive Chef Taek Lee invites you on a culinary "journey" (a word The Bachelor fans know all too well) through his Asian heritage just steps from the Atlantic Ocean. Top off your order with dessert – Jason said, "The rice crispy vanilla ice cream roll was to die for!"
Jet Ski on the Intracoastal Waterway

Get to know your area with a trip through "The Venice of America" and Fort Lauderdale's Intracoastal Waterway. Jet Ski FL will hook you up with jet ski rentals and tours – Jason got to ride with a view of the mind-blowing mansions and mega-yachts of Millionaires' Row and, of course, the tropical wildlife.
Lounge on Fort Lauderdale Beach 

You've been busy, so take a rest! Set up camp on a lounge chair at the beach. Take a dip in the ocean, read a nice book, or maybe even play some beach volleyball if you want to start the party up again. It's your beach, and we're just swimming in it. 
Get Dinner at Timpano Las Olas

Las Olas Boulevard is where twinkly lights meet world-renowned chefs and vibrant nightlife. Make your reservation at Timpano Las Olas, an Italian restaurant with classic dishes, an extensive wine list, a rare whiskey program, and unmatched craft cocktails. Oh, and Jason "loved the tarot cards for dessert." 
Day 2
Hit the Course at Palm Aire Country Club 

Jason didn't let vacation life stop him from waking up early. After all, he takes his golf very seriously! Head to Pompano Beach (just north of Fort Lauderdale) and golf at Palm Aire Country Club. There's 18 holes and plenty of chances for you to work on your swing.
Waterskiing in Deerfield Beach
It's a beautiful day, so keep the good vibes going with Ski Rixen USA at Quiet Waters Park. Deerfield Beach will welcome you into its chill atmosphere as you waterski in style. Wakeboarding, kneeboarding, and Slalom Skiing are also options.
Eat Lunch at Evelyn's Fort Lauderdale 
This restaurant was a trip highlight for Jason: "Evelyn's was an experience I'll never forget - it was really special." Now you really need to add Evelyn's Fort Lauderdale to your trip itinerary! Evelyn's is where coastal Florida cuisine meets Eastern Mediterranean flavor and offers a lunch menu filled with hummus spreads, oysters, and more seaside favorites.
Freestyle Leisure Time  

Enjoy the afternoon to yourselves! Hop aboard the Fort Lauderdale Water Taxi, go shopping at Dania Pointe, visit the NSU Art Museum, or simply return to the shore for another beach day. 
Sip Cocktails at Sparrow

Go up to the 25th floor of The Dalmar, and enter the rooftop bar urban oasis that is Sparrow. Enjoy the nighttime views of downtown Fort Lauderdale while sipping on your choice from the funky 60's flair-filled cocktail menu.
Dinner at TRP Taste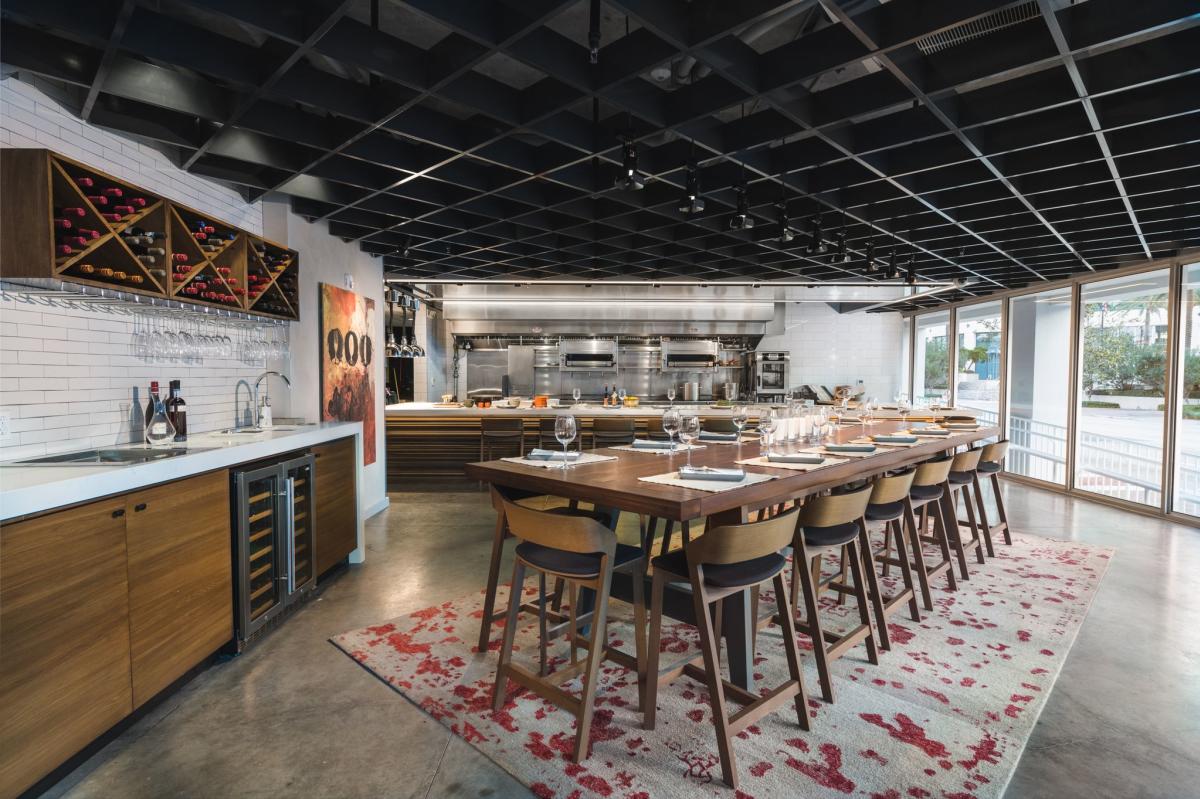 With your trip winding down, end it with an extra unique experience! TRP Taste is an intimate, 26-seat venue centered on indulging in cuisines of all kinds. Jason attended the "A Night in Kobe" meal, and he said it was "unforgettable," just like his 48 hours in Greater Fort Lauderdale.
So, what do you say – will you accept this itinerary? Start planning your getaway now.