May is National Burger Month, as if we needed an excuse to indulge in a juicy patty. If you're looking for a hamburger fix in Greater Fort Lauderdale, you'll find something for every taste bud under the sun.
Charm City Burger Company – Deerfield Beach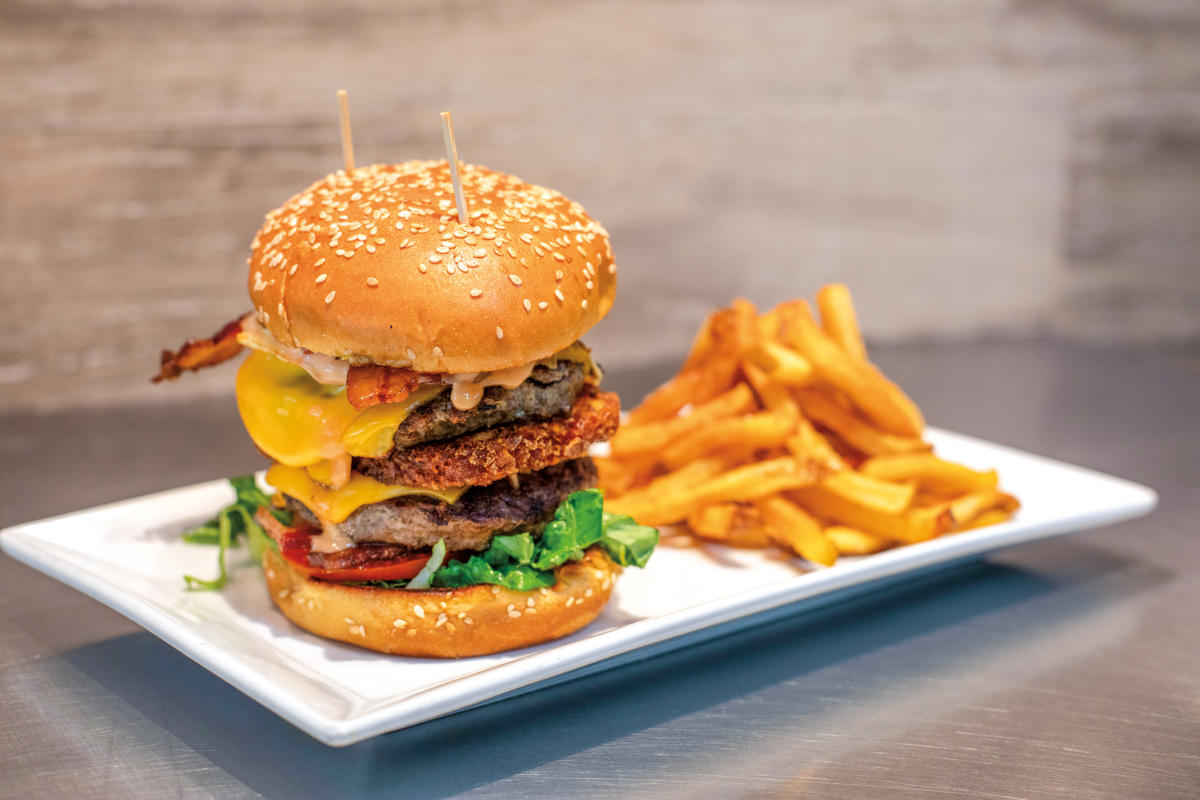 Charm City Burger Company is an unassuming burger joint in Deerfield Beach that packs a punch. The half- and third-pound patties have been christened with names like The Volcano, The Cowboy, and The Southern Belle for their creative topping combinations. If you can't decide between breakfast or lunch, try The Big Sloppy with two patties, bacon, double American cheese, hash browns, a fried egg, lettuce, tomato, pickle, raw onion, and Charm's specialty sauce.
Jack's Old Fashion Hamburger House – Multiple Locations
You can't miss the old-timey yellow sign atop Jack's Old Fashion Hamburger House. A Greater Fort Lauderdale institution, the restaurant named for founder Jack Berry has been serving up its signature thin patties for over 50 years. Enjoy a burger and milkshake at the restaurant or order takeout. Today, the hamburger house has two locations — one on US-1 in Fort Lauderdale and another in Pompano Beach just south of Atlantic Avenue.
Burlock Coast – Fort Lauderdale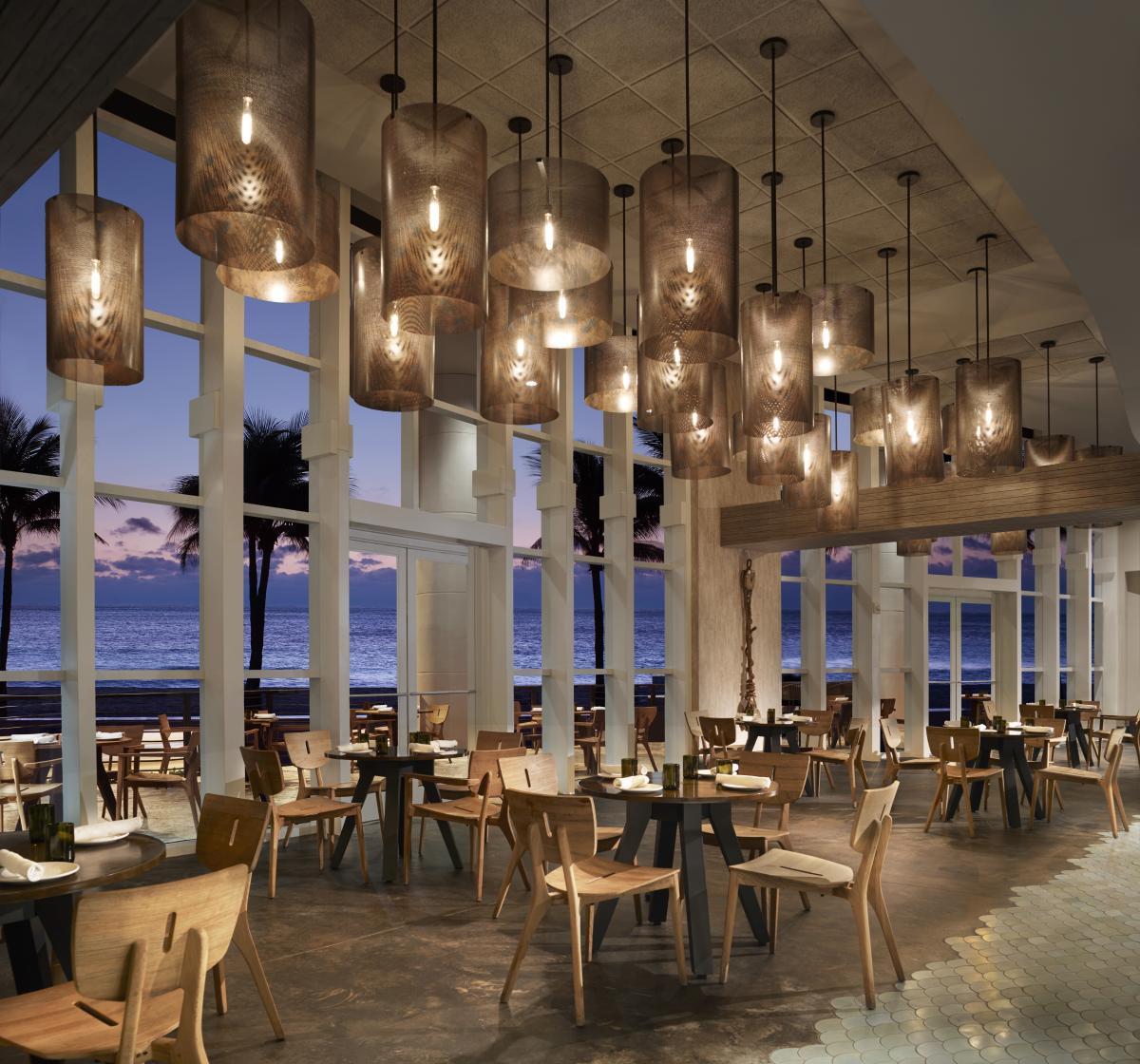 Mondays at Burlock Coast inside The Ritz-Carlton, Fort Lauderdale, revolves around burgers — Burger 'N Brew Monday, to be exact. Although it's a seafood restaurant on the beach, the $20 deal for a giant burger paired with a pint of suds is worth breaking away from the rest of the menu. If you can't make it on a Monday, the restaurant's Bootleg Burger, topped with bacon, chipotle aioli, sharp cheddar, lettuce, tomato, and onion, is available off the regular menu. 
Tap 42 – Multiple Locations
Another burger deal that helps make Mondays feel less like Monday is the half-off Prohibition Burger at Tap 42 locations in Fort Lauderdale, Coral Springs, and Davie. This beef dish features white cheddar, applewood bacon, dijonnaise, lettuce, tomato, onion, and a delicious secret sauce. For a sweet and savory combo, try the Drunken Goat, a lamb and beef blend burger topped with whipped goat cheese, Purple Haze raspberry jam, arugula, tomato, onion, and dijonnaise. 
B Square Burgers & Booze – Fort Lauderdale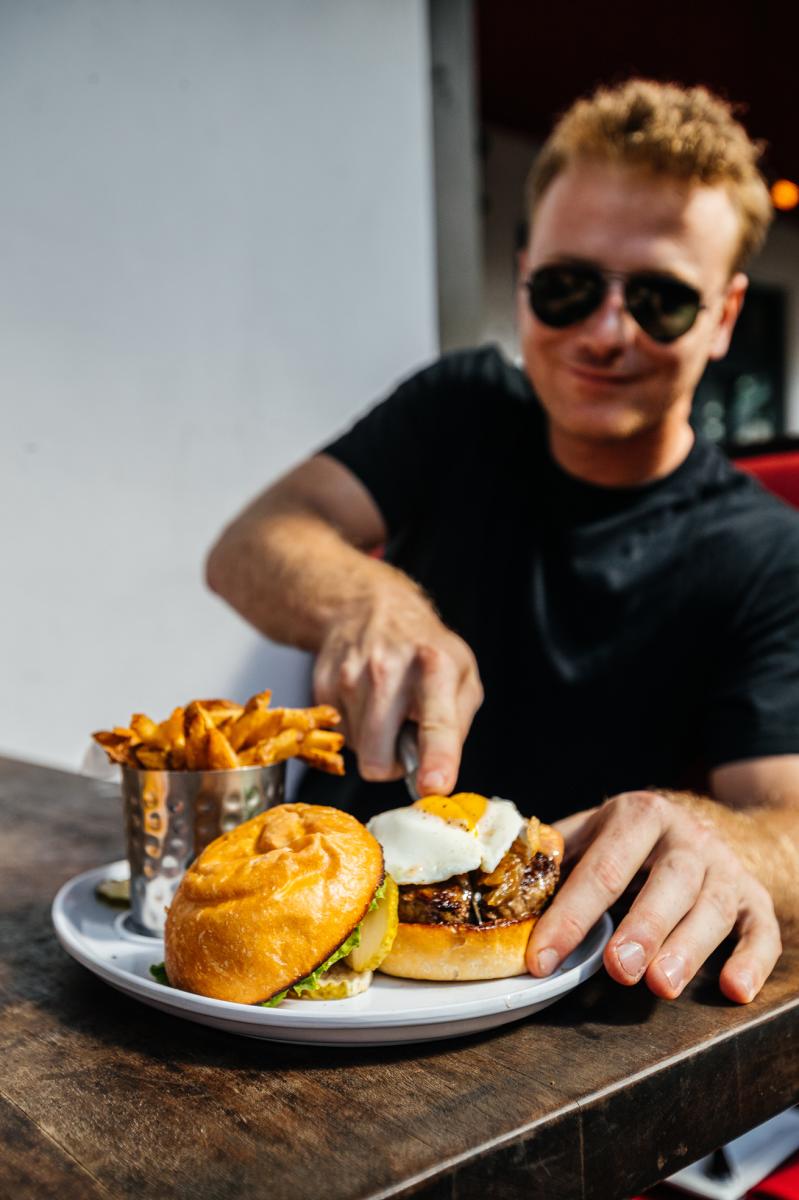 Choose from an extensive list of uniquely-named burgers at B Square Burgers + Booze on Fort Lauderdale's Las Olas Boulevard. The Phat Boy features an eight-ounce beef patty between two grilled cheese sandwiches with bacon. Try the Dad Bod, topped with a sunny-side-up fried egg, or B-Jammin, smothered with a tomato-bacon jam. Those are just a few of the signature beef burgers. B Square offers turkey, salmon, tuna, and vegan options for those who want a spin on the traditional American dish.
Le Tub – Hollywood

Diners come to Hollywood from near and far to indulge in Le Tub's nationally-acclaimed Sirloin Burger. Simplicity goes a long way with this beefy dish featuring 13 ounces of ground sirloin served on a bun with lettuce, tomato, and onion. 
Gilbert's 17th Street Grill – Fort Lauderdale
A consistent favorite in Fort Lauderdale, Gilbert's 17th Street Grill is the epitome of homestyle cooking, not unlike going home for your favorite meal from mom. The family-run restaurant includes a selection of nearly a dozen certified Angus beef burgers, ranging from a Cajun-style hamburger to the "hottest burger," made with ghost pepper jack cheese. Challenge accepted!
Rabbit Hole – Pompano Beach

While the traditional burger is made with ground beef, there are plenty of options for vegan takes on the dish. Take the Rabbit Hole in Pompano Beach, for example. The vegan restaurant offers a selection of six meat-free burgers, or "vrgrs," featuring Impossible burger patties,dairy-free cheeses, and a litany of other toppings that'll have you drooling for more.