Spring time is just around the corner, and with extended holidays from school and opportunities for extra family time, parents may be racking their brains to figure out activities to make everyone happy. Greater Fort Lauderdale to the rescue! Whether your little ones love animals, the great outdoors, trying something new, or have a need for speed, there's something for everyone under the sun.
Explore the Waterways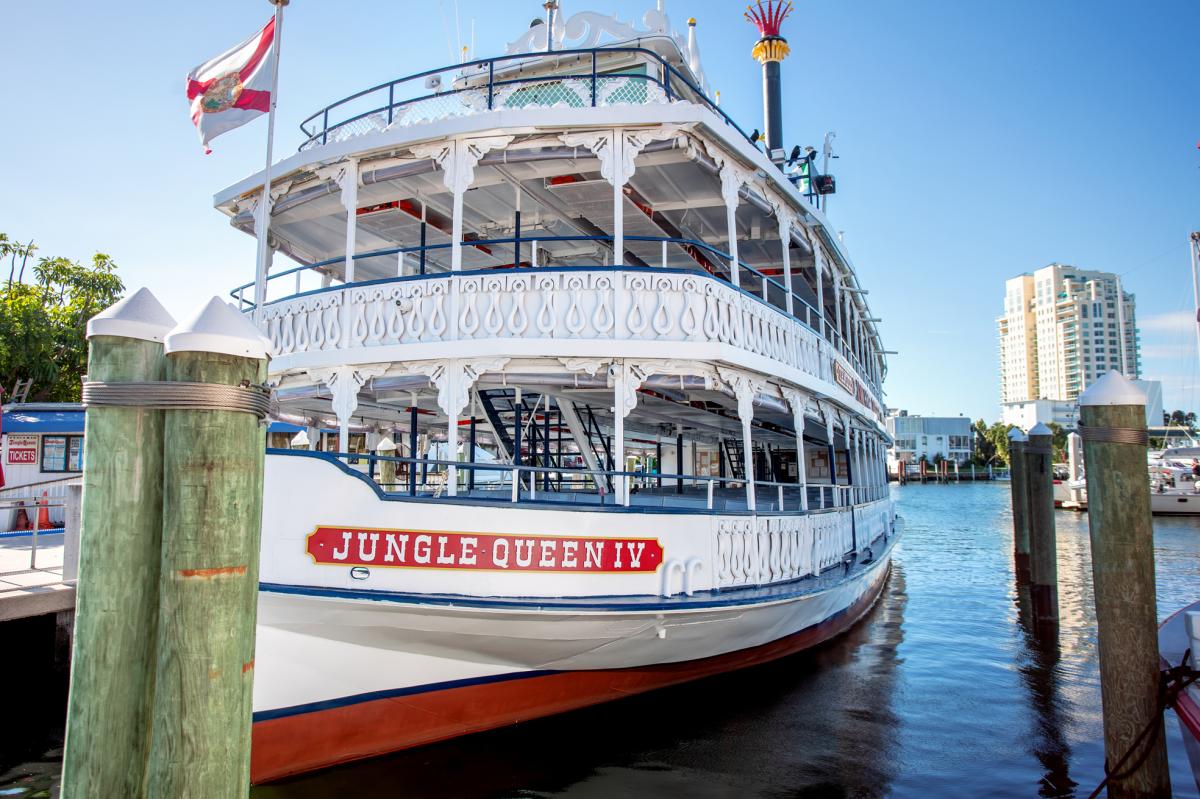 Teach your kids why Fort Lauderdale is called the "Venice of America" by getting a taste of some of the 165 navigable miles of waterways in town by hopping aboard the Jungle Queen, a local favorite since 1953. Families can take part in the 90-minute sightseeing tour aboard the vintage riverboat to gaze in awe at the many mansions on the New River or book a dinner cruise for a meal and entertainment. If little pirates are in your crew, join in on the fun at Bluefoot Pirate Adventures for the opportunity to fire off a cannon and travel the seven seas (well, in Fort Lauderdale at least). There's also the Fort Lauderdale Water Taxi that will allow everyone to hop on and off as they please if they come across a spot they'd like to explore. If your kids really love the water, rent a paddleboard or a kayak to traverse Greater Fort Lauderdale's waterways, including the New River, Whisky Creek Hideout, Hugh Taylor Birch State Park, and the Intracoastal. 
Cultural Experiences

Museums aren't an adults-only activity—there are plenty of experiences within them catering to children. They'll be wowed even before stepping inside the Museum of Discovery and Science when they come across the 52-foot-tall Great Gravity Clock. Inside, there are interactive exhibits as well as jaunty otters and a giant mouth of a Megalodon (now extinct, but it was the world's largest shark millions of years ago). Just across the street is the Broward Center for the Performing Arts, which plays host to some of the biggest comedic and musical acts of our time, but also programming catered to children, including camps and classes. At the NSU Art Museum Fort Lauderdale, artistically inclined children will enjoy the exhibits and can take part in the free hands-on activities available online. Check out the museum's website for free entry days and specials! In Plantation, the Young at Art Museum resides inside the Broward Mall for a kid-centric experience with hands-on activities and interactive exhibits. Looking to plan a birthday party? They've got you covered at the Fun Zone and Workshop Studio.
Animal Adventures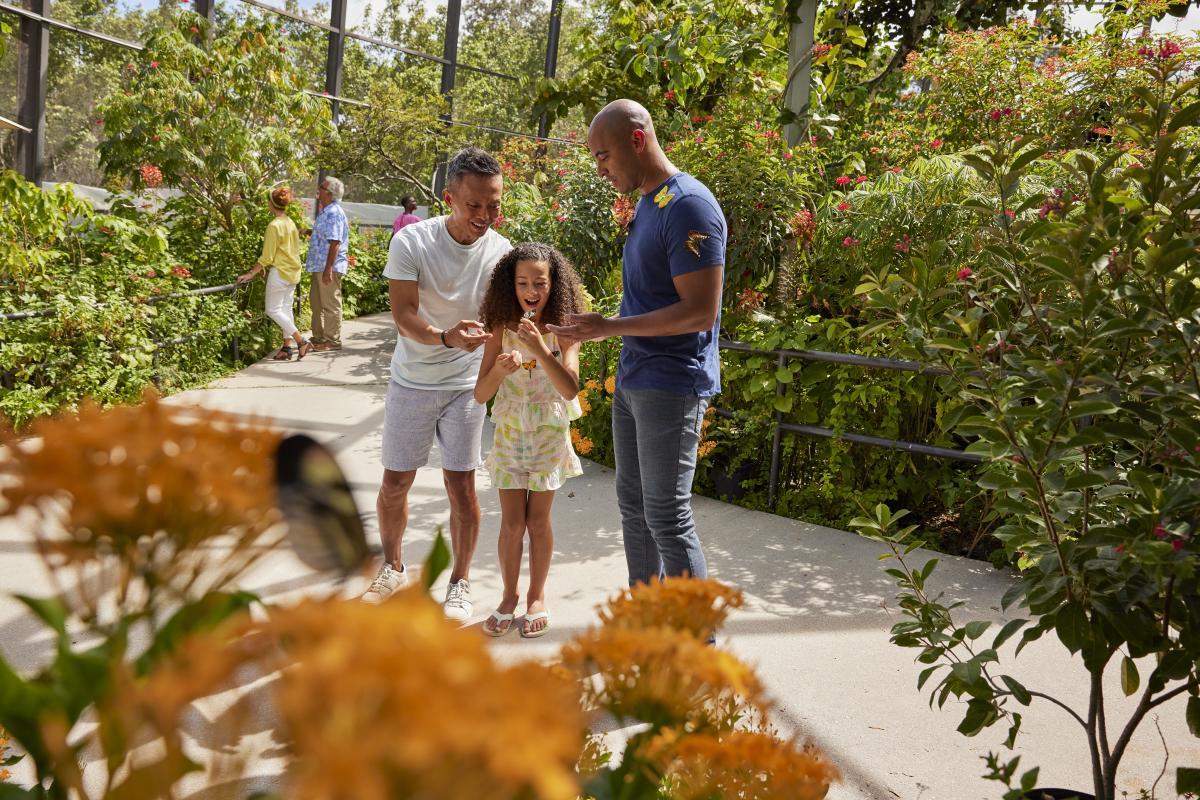 If your child is the next Bindi Irwin, take them on some of Greater Fort Lauderdale's best encounters. Hang on tight while onboard an airboat at Everglades Holiday Park and be on the lookout for glassy eyes bobbing on the surface—alligators! They can get up close and personal with the gators by attending a gator show and learning about rescuing them with the Gator Boys. If these fearsome reptiles are a bit much for your brood, schedule a pony ride at Tradewinds Park in Coconut Creek, which is also home to Butterfly World and its more than 20,000 butterflies! Flamingo Gardens is perfect for little ones who love avian species, as the place is home not only to rosy flamingos, but many turquoise peacocks who strut their stuff and display their beautiful fan of feathers and nibble treats straight from your hands.
Book Worms
Don't forget one of Greater Fort Lauderdale's greatest assets: our library system. In downtown Fort Lauderdale, the Main Library not only has an endless supply of books to check out to enjoy during some downtime, but also a moon rock display from the Apollo 7. Swing by the NSU Alvin Sherman Library, where they have children's activities and free take-home kits for little ones ages 3 to 5. Libraries across the county also have storytimes planned for kids of all ages, including Toddler Story Time at the Carver Ranches Branch and Twilight Tales at the South Regional/Broward College Library in Pembroke Pines. 
Beach Day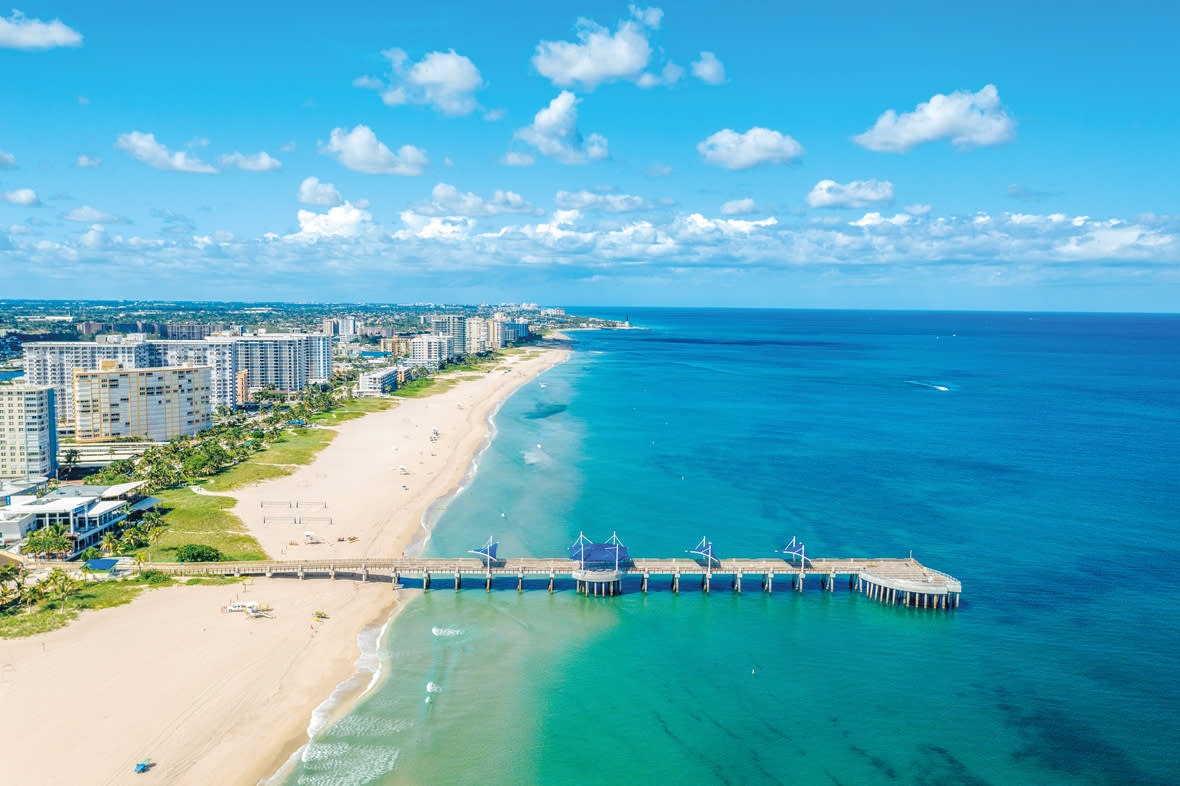 Sure, packing up the kids for a day at the beach seems obvious, but locals know we don't go as often as we could. Pompano Beach has reinvented its beachfront with the Fisher Family Pier, fitted with a covered playground nestled between restaurants. Little fishers can also try their hand at catching dinner—try fishing through the "eye" of the pompano-shaped pier! Another pier can be found further south in Dania Beach, which also has green space at Frank C "Tootie" Adler Park, volleyball courts, and a Quarterdeck location for when the kids get hungry. 
High Octane Fun
Some kids are always on the go, and that's OK! Put them behind the wheel of a junior go-kart at K1 Speed in Florida's Hollywood and watch them take off around the track. Nearby in Davie is iFly, a chance for those who crave adventure to skydive without ever setting foot inside a plane. Instead, they'll go into a wind tunnel with a seasoned pro to try their hand at staying level and working out tricks. Sky Zone in Fort Lauderdale has a bit of everything, including a trampoline park, ropes course, Parkour box, ultimate volleyball and dodgeball and a foam zone. For rollerskating, laser tag, bowling, go-karts, arcades, escape rooms, virtual reality games and more, take the whole family to Xtreme Action Park. With these activities, they're sure to go right to sleep during the car ride home!
And to think that this just scratches the surface of things to do in Greater Fort Lauderdale. It's no wonder that Travel + Leisure magazine called Fort Lauderdale a top destination for this time of year! Where will you be taking the family on your next outing?