Caribbean-American Heritage Month is recognized in June, but with about half of Greater Fort Lauderdale identifying as Caribbean American, it's something to celebrate all year long! Check out these events throughout town as well as restaurants to appease your taste buds with island flavors.
What to Do
Here are some of the upcoming events for Caribbean Heritage Month and beyond.
Where to Eat
You don't have to wait for June to roll around to indulge in dishes from the islands — here are some of the many local Caribbean restaurants you can enjoy all year long.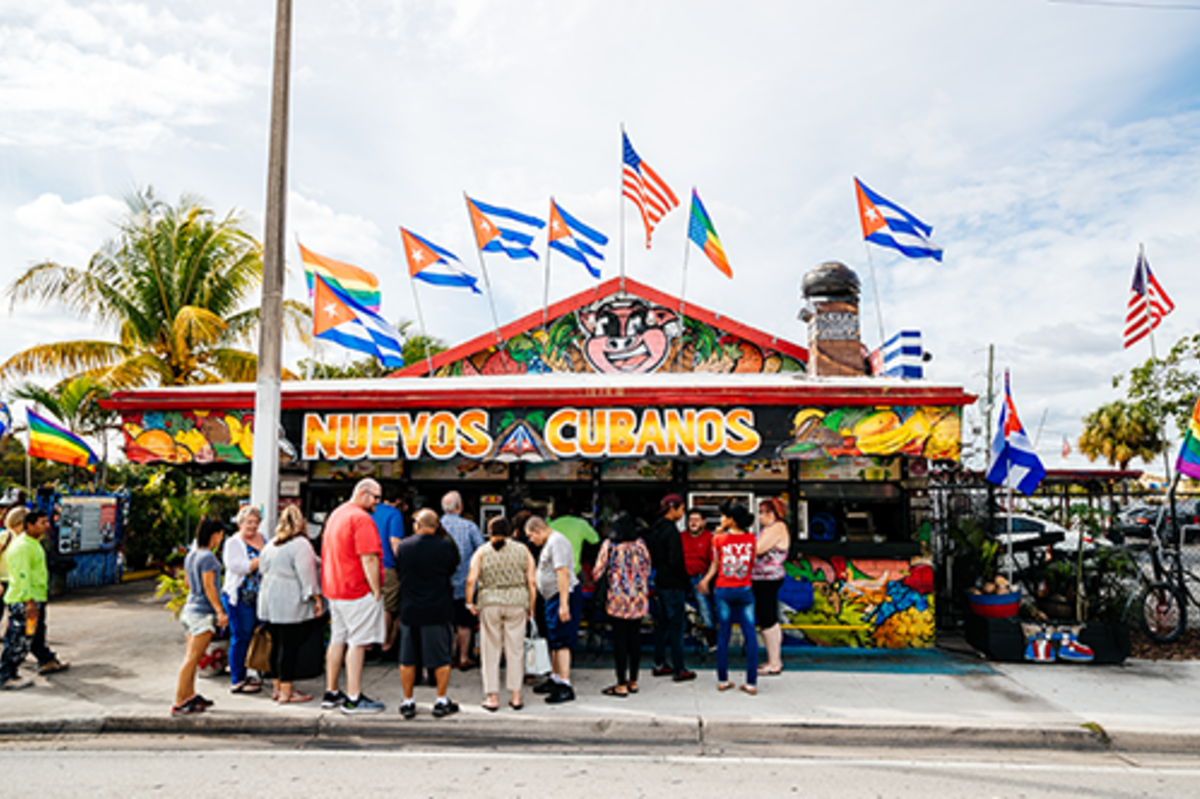 Steelpan - Fort Lauderdale
The anchor restaurant for the Sonesta Fort Lauderdale Beach, Steelpan has a Caribbean-American menu curated by Chef Kevin Baker of Jamaica. Meals are served all day, including breakfast and weekend brunch. Delights include jerk chicken and dumplings, whole baked snapper, island coconut shrimp tacos, conch fritters and more. To finish off your meal, order the Steelpan coconut shell sundae! 
Calypso Restaurant & Raw Bar - Pompano Beach
For more than 30 years, Lora and Chuck Ternosky were at the helm of Calypso Restaurant & Raw Bar, serving up jerk and curry chicken wings, conch salad, roti, cutters and an endless array of fresh fish. While the couple has retired, the new owners have no plans to change the menu or the restaurant's delightful island décor that the community has grown to love over the years. 
Cuba Libre Restaurant & Rum Bar - Fort Lauderdale
Situated on Las Olas Boulevard, Cuba Libre Restaurant & Rum Bar is more than just a place to eat—it's an entire experience. Order a cocktail from the rum bar and dishes created by Chef Guillermo Pernot, just in time to enjoy the salsa shows each Friday and Saturday evening. Stick around for Cuba Libre Nights, fit with a DJ and dance floor to try out your own dance moves.
Islands in the Pines - Pembroke Pines
On your next lunch break, head to Islands in the Pines for a heaping serving of Jamaican goodness in the form of brown stew chicken, oxtail, cow foot and beans, and island soda favorites like Ting and D&G Soda. If you're a fan of fish, stay tuned on social media for their fish fries.
925 Nuevo's Cubano's - Fort Lauderdale
Located at the corner of Sunrise Boulevard and Andrews Avenue in Fort Lauderdale, you can't miss 925 Nuevo's Cubano's stand with its large mural and flying flags. Stop by for breakfast to get croquettes or a chorizo omelet sandwich, or when you need a pick-me-up in the middle of day, get a dose of Cuban coffee to go with your guava and cheese pastry.