You may know Greater Fort Lauderdale as a spring break hotspot where college kids go for post-midterms fun. That may have been true in the '60s, '70s, and '80s, but 21st century Greater Fort Lauderdale has calmed down (and grown-up) a bit. 
Springtime is still a prime time to visit, but the style of vacation has changed from party central to luxe escape. Think less messy drinks and more classy cabanas. 
Before you assume an overcrowded beach is what's in store for your trip to South Florida, take a look at the elevated vacation experience of present-day Greater Fort Lauderdale.
High-End Resorts Bring the Luxe Life
Swaying palms. Rooftop decks. Fine dining. White decor. These are what you can expect at a number of accommodations in Fort Lauderdale. Each hotel sets the tone for a seamlessly elegant spring vacation.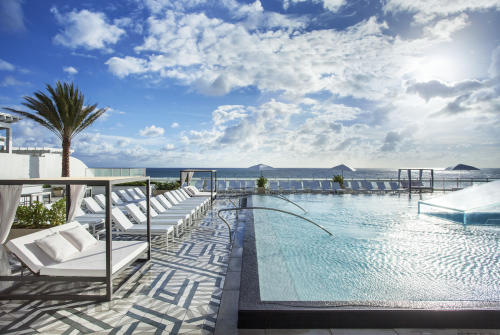 The W Fort Lauderdale is a stylish luxury hotel in the center of A1A. With an upscale lounge and a scenic pool deck 5 floors above the ocean, you'll be living the high life 24/7. Be sure to explore the eclectic array of restaurants and bars at the hotel, curated by famed restaurateur Stephen Starr. Go for sizzlin' tacos at El Vez, innovative cocktails at Steak 954 or poke bowls at the Sushi Bar. No matter your choice, mixing, and mingling are always on the menu at the W.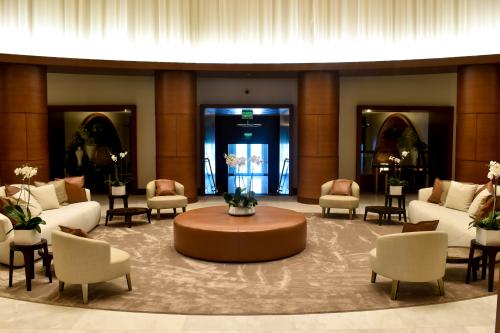 You don't want to miss the sweeping panoramic view from the 6th-floor Sky Deck at the Conrad Fort Lauderdale. This all-suite hotel has been hailed as the "new beacon of luxury" on Fort Lauderdale's exclusive North Beach, and it definitely shines a light. Choose a Luxury or Premium suite, and enjoy the expansive living room area, an Italian marble bathroom with a deep-soaking tub and exclusive balcony. Every amenity -- and moment -- will be larger than life.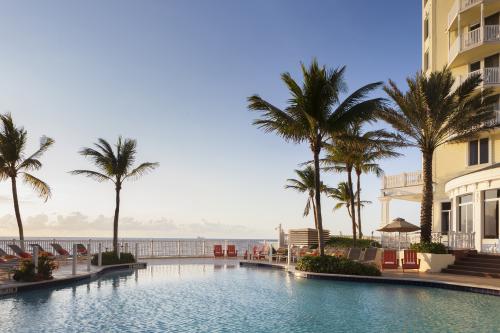 Take advantage of the perfect springtime weather at Pelican Grand Beach Resort in Fort Lauderdale. The resort's lazy river is a hit for all guests; grab a tube and float down the winding path as the sea breeze caresses your sun-kissed skin. The Pelican Grand goes to great lengths to ensure your stay is relaxing and refreshing.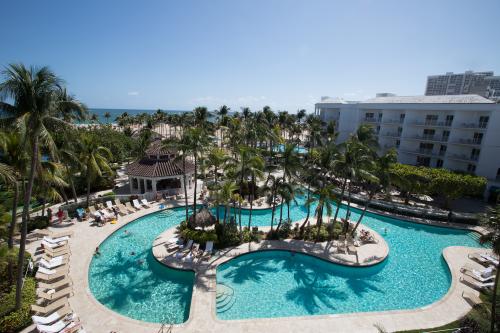 Situated on 10 lush acres on the oceanfront in Fort Lauderdale, Lago Mar Resort & Club offers luxurious rooms and suites, manicured gardens and two tropical pools. This secluded property is located on the area's largest private beach with a full-service European spa and modern American bistro, Aquario. An attractive setting with colorful flowers and bubbling fountains, views of Lake Mayan and a light-filled, airy ambiance where your stay will always be a true pleasure.
Lavish Spas Leave You Feeling Like Royalty
Vacations are meant to help you get away from the real world and take some time for yourself. Even the spring breakers of present-day deserve some rest and relaxation. And nothing helps you recharge more than a day at the spa.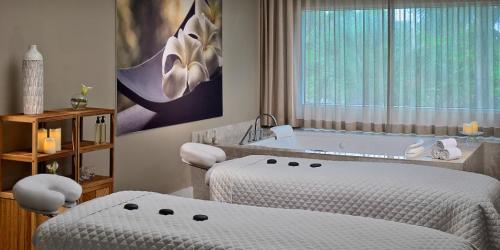 Sonesta Fort Lauderdale Beach offers you a zen state-of-mind with its intimate Spa Treatment Suite. You can soak in the coastal ambiance of your room as you get a customized spa experience. Take a side of pure serenity with Swedish and deep tissue massages, hot stone therapy, reflexology, Thai on the Table, aromatherapy or hydrotherapy tea bath soaks. Your tension will melt away with every rose petal, essential oil and minute.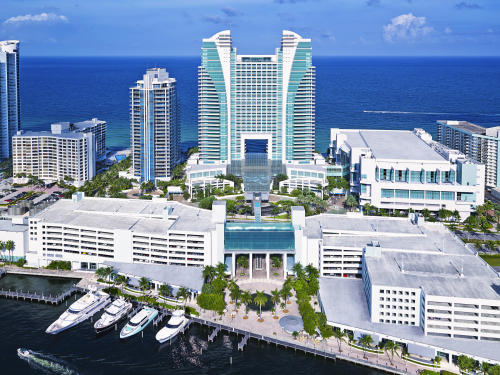 If you love getting pampered, you'll really be in your "element" at The Diplomat Beach Resort in Hollywood. The Diplomat Spa's treatments embody the eight elements of fire, water, earth, air, nature, ice, light and darkness. You can wander through the waterfront sanctuary, a Eucalyptus steam room, a nail salon, a fitness training studio and by an O2 Oxygen chair. Enjoy the signature services and breathe in the ocean air. It's safe to say that the Diplomat Spa is a full-on retreat from reality.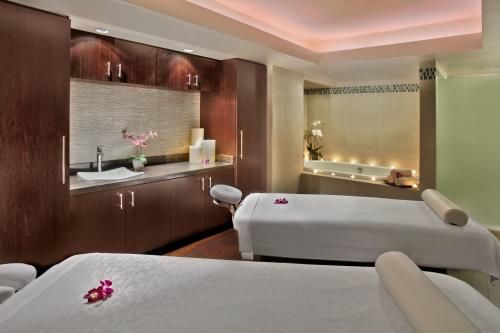 The amenities at the Heavenly Spa by Westin are, well, heavenly. There's a swiss rain shower, jacuzzi, heated treatment beds, and even a seaside yoga class. They have an extensive menu of revitalizing treatments that immerse your mind and body in an atmosphere of complete tranquility. Water therapy is one of their specialties: your journey to relaxation starts with a private bath and continues with a hydrating coconut eye mask, chilled towels, and spa elixir to stay hydrated. The Sea Salt Soak detoxifies and replenishes minerals, leaving you with a sparkling afterglow.
Hospitality is Blooming
Spring is arguably the most beautiful season. The pastel colors, vibrant flowers, and gorgeous weather make for a simply delightful time of year. Say goodbye to the days of sloppy college raves and hello to the season of posh pleasures. Hopefully, next time you think of "Spring Break in Fort Lauderdale," you'll think of the luxe life we all deserve.