For you, the best part about traveling is the food. You plan your entire vacation around the restaurants you'll visit and the local flavors you want to try. After all, the best way to get to know a new place is by sampling the food—a good Instagram pic doesn't hurt either! So whether you're craving freshly caught seafood or quirky dishes you won't find anywhere else, Greater Fort Lauderdale has you covered.
Day 1
Start your foodie adventures by diving right into some local flavor at Le Tub Saloon. The space that houses this unique restaurant has lived many lives, starting as a Sunoco gas station in the 1950s, an abandoned lot a decade later, then rescued in 1974 to be revamped into a restaurant cobbled together with ocean finds. The restaurant is hidden behind greenery to separate it from A1A traffic and guests can choose a seat in the multi-level diner on the waterfront banks of the Intracoastal Waterway. So where does the name come from? You'll see right away as you're greeted by whimsical painted bathtubs and toilets that will surely find their way onto your Instagram feed. Although Le Tub is known for its juicy burgers—it was once named Best Burger by GQ magazine—be sure to also order a slide of key lime pie for a sweet finish.
Move your way from the Intracoastal Waterway to the Atlantic Ocean at the glamorous W Fort Lauderdale on Fort Lauderdale beach. At the hotel's steakhouse, Steak 954, you can take your pick of coveted wagyu beef from the United States and Japan, or 40- to 50-day dry-aged New York strips, ribeyes, and porterhouse slabs. Pair your protein with a side of lobster tail or lump crab Oscar for a meal that is sure to leave your stomach completely satisfied. With both indoor and alfresco dining featuring unparalleled views of the ocean, the surf-and-turf restaurant is known not only for its steaks and seafood platters, but a mesmerizing jellyfish tank wall that separates the entrance from the dining room.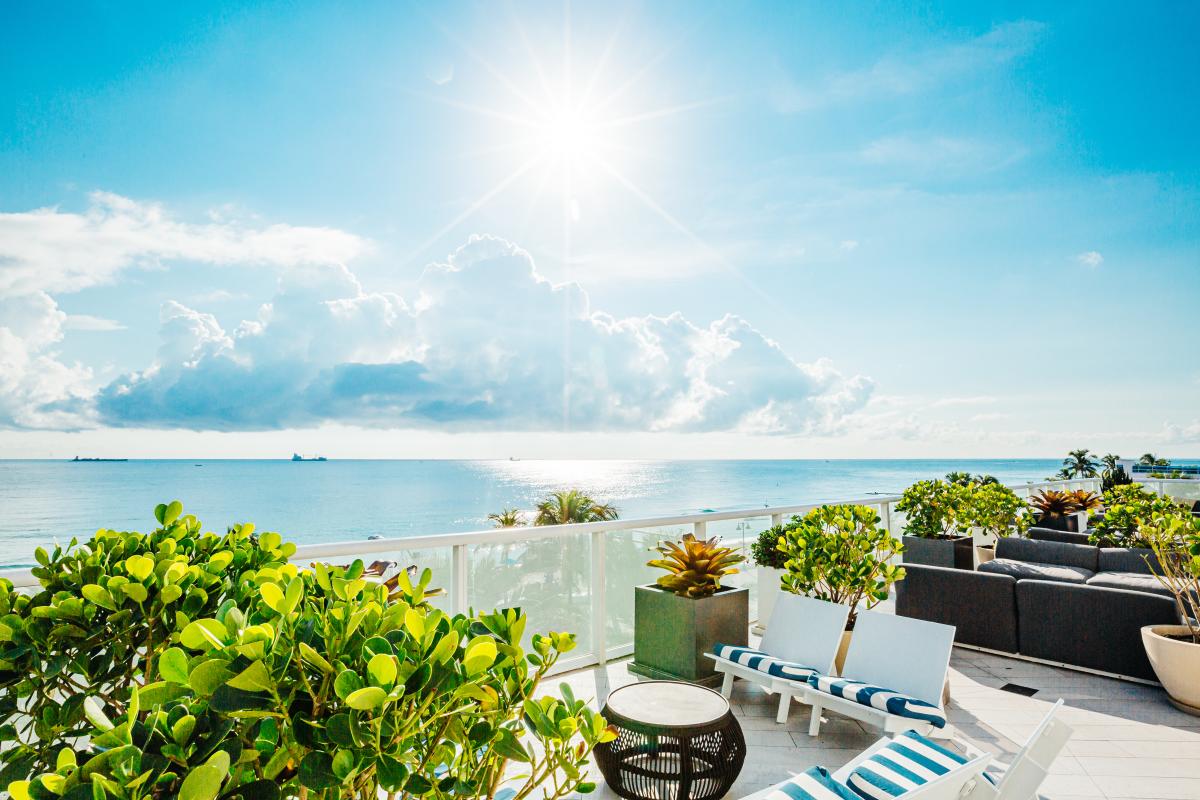 Day 2
For your second day of gastronomic adventures in Greater Fort Lauderdale, begin with dessert for breakfast at Jaxson's Ice Cream Parlor & Restaurant, a Greater Fort Lauderdale institution. This kitschy parlor first opened its doors in 1956 in Dania Beach, just minutes from the airport, and tourists and locals alike line up for more-than-generous servings of ice cream, milkshakes, and banana splits. The menu is also chock full of savory all-American favorites, including hot dogs, burgers, sandwiches, wings, and house-made sodas. While you're here, see if you and your gang are up for the Kitchen Sink challenge—36 scoops of ice cream drenched in chocolate syrup, bananas, strawberries, cherries, pineapples, marshmallows, whipped cream, sprinkles, and even sparklers, brought to your table in an actual sink.
Next up, blend in with the locals at a homestyle restaurant. Although relatively new on the scene, Regina's Farm is a Brazailian backyard barbecue that has residents clamoring for reservations. It's hosted in a literal backyard as Regina and her family invite the public to her urban farm in Fort Lauderdale, fit with chickens, a children's train, wood-fire stove, and hammocks. With dishes offered buffet style outside, hearty stews are served first, followed by a bounty of Brazilian favorites, and a sweet ending with flan and cakes. The menu also includes a healthy serving of vegetarian and vegan options. Sit at the wooden picnic tables or on a couch inside their home—it's a true dinner party cooked by Regina. Be sure to make your weekend reservation well in advance, as spots fill up quickly.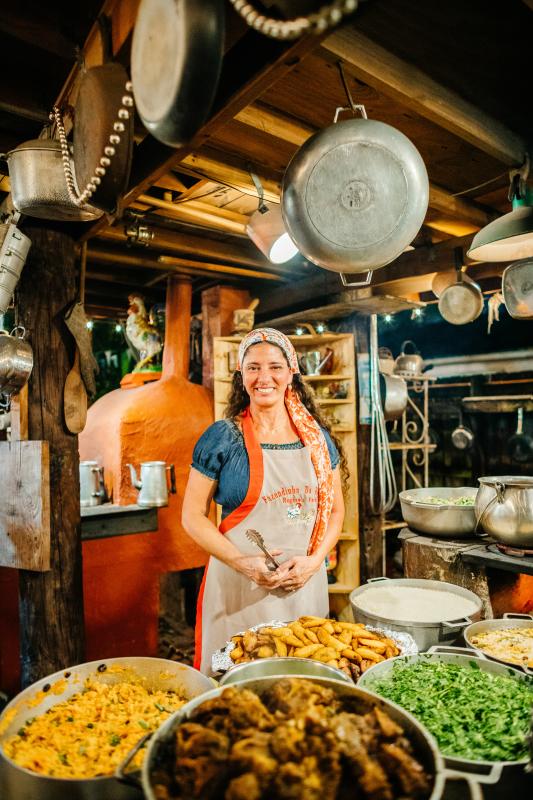 Day 3
You can't come to Greater Fort Lauderdale without getting a taste of the ocean. Satiate your seafood craving by heading to the Rustic Inn Crabhouse, a Dania Beach canal-front restaurant that's been open since 1959. The self-proclaimed hole-in-a-wall spot with indoor and patio dining is known for its signature piping hot garlic crabs, but also serves up other locally sourced Florida favorites like conch fritters, fried frog legs, conch salad, fried alligator, and sweet Florida stone crab—during season, of course. The tropical specialties continue with the dessert and drink menus, featuring frozen cocktails and key lime pies. And don't worry, they do have bibs.
Located on Fort Lauderdale's busy Las Olas Boulevard, this eponymous restaurant is Chef Louie Bossi's claim to fame as he builds a restaurant empire throughout South Florida. Louie Bossi's is a marriage of Italian-American staples and the old country—including Bossi's Neapolitan-style pizza made on a wood-burning oven. The menu is bursting with housemade pasta, bread, pastries, and gelato, plus meats and sausages cured in-house. But it's not just the food that makes this eatery a must-visit. Take your Aperol spritz or Negroni to the private courtyard, where you can grab a seat in the gazebo or start a game of bocce ball on the lawn with new friends. A perfect end to your foodie adventure in Greater Fort Lauderdale.
Have more time to spend? Check out our other 3-day itineraries including adventure, nature, luxe, relaxation and culture. 
*Before visiting a location, please contact the business first to make sure they have reopened.